Every online startup has a global presence, whether that's its goal or not. For e-commerce startups the question then becomes, "Do you really want to turn down a sale just because the order comes from overseas?"
To Laurel Delaney, founder and president of Chicago-based GlobeTrade.com and creator of The Global Small Business Blog that's like asking, "Are you really going to turn down the opportunity to go skydiving because you don't know what precautions to take when diving out of a plane?"
Know Before You Leap
Either way, the key is to know what you're getting yourself into. Learn what to do so you minimize your risks and enjoy the experience, advises Delaney. "Do your homework and take action when you are confident you know what you are doing."
Recruiterbox founders Raj Sheth, Raghuveer Kancherla and Girish Redekar never considered any other alternative when they started their company, which provides Web-based job applicant tracking software, in 2010. With headquarters in both San Francisco and Bangalore, India, Sheth says the decision to go global was a no-brainer: "Since there is no physical product shipping, we decided to be open to the world. [Our product] is a software subscription which anyone can buy with an international credit card."

That didn't mean being a worldwide company was smooth sailing from the outset. "We had folks not able to pay online, or wanting local country invoices in certain cases," says Sheth. "Also, we had language support requests that we could not fulfill."
What Language Barrier?
Language barriers may seem the most obvious obstacle to navigate around, but they're not a complete roadblock. Fiverr, which founders Micha Kaufman and Shai Wininger describe as "the next eBay for the services economy," also launched in 2010. Fiverr is a social space where buyers and sellers from more than 200 countries network and establish business relationships. Although headquarters is in Tel Aviv, the site is in English, but online translation services such as Google Translate have made multilingual communication easy. "From what we've seen, our users are able to overcome any language barriers. We are planning to provide more language support in the near future," says Kaufman.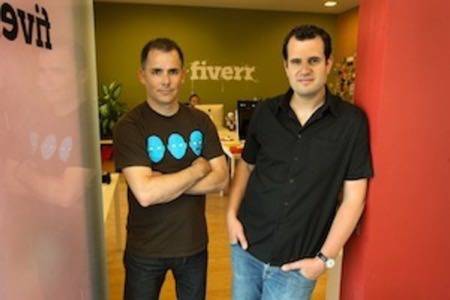 Paul Gollash, Founder and CEO of Voxy, knew his target market could come from all over the world. Recognizing that self-study language learning was a huge and underserved global market, Gollash saw local branding as the key for his business. "We learned very quickly that localization is incredibly important. It's crucial to localize your brand, have perfect language translations, and be culturally aware and sensitive," explains Gollash. For example, Voxy delivers a different product to Brazil than to other South American nations.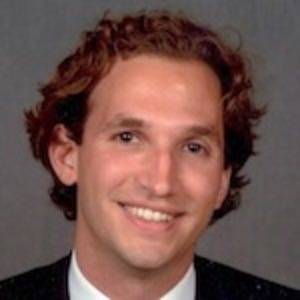 8 Common Mistakes
That's not to say it's simple to establish a world-wide startup. Fiverr's Kaufman identifies eight common mistakes new businesses make when going global:
Moving too soon instead of executing on a well-thought-out global strategy
Diverting attention to the overseas market at the detriment of domestic business
Being too understaffed to adequately serve the overseas market
Starting in a complex market (a country with a lot of red tape or few English speakers)
Negotiating with the wrong party (e.g., untrustworthy individuals or a bad fit
Too quick to execute on a sale without securing payment
Providing online banking information only to have a bank account cyber-attacked
Not clearly stating on the website if you accept international orders. If your site does accept international orders, specifically list which countries you serve.
Delaney of GlobeTrade.com says research and planning can greatly reduce these errors. "Find out everything you can about the country where you wish to conduct business," she advises. "Don't jump in blindly… only to discover later on that you have taken your eye off the [local] business directly in front of you. Create a history of success that proves your business model works. Once that happens, you can transfer the knowledge and skill set to just about any place in the world provided there is a demand for your product or service."
Brands vs. Retailers
For some companies, however, going overseas from the start can work. "There is a difference between selling overseas as the owner of a product brand and as a retailer of other brands," says Nate Gilmore, vice president of Shipwire, an ecommerce order fulfillment company. "Retailers have a wider variety of products, so they need to focus on their top sellers and be more margin-conscious. This doesn't mean they shouldn't enter overseas markets, just that they need to look at the market differently.
"Brands, on the other hand, can likely go overseas much faster to support direct sales [or] and distributors," Gilmore explains. "They have fewer products and typically higher margins than a retailer. With a marketing plan and a fulfillment partner, there are few reasons why a brand shouldn't look overseas right away."
The Hottest Markets?
So where do you start? "It depends what you are selling," answers Delaney. "If you're selling luxury items with international prestige, developing Asian countries, such as China and India, are the go-to-markets. If you're selling automotive parts, China, Japan and South Korea are good bets."
Gilmore believes the most exciting markets right now are Asia-Pacific. "With a GDP of $16 trillion and some of the fastest-growing markets in the world, it's a really exciting place for new brands to grow," he says. "China alone will have 650 million Internet users in just a few short years, with consumers set to spend $37 billion online by 2015."
Gilmore also points to Australia as a superpower where consumers spent $12 billion online in 2010. Last, don't ignore Japan as a leader in ecommerce sales; online sales there are expected to hit $98 billion by 2016.
Lead image courtesy of Shutterstock.