RackSpace recently published a survey on cloud hosting. The company asked 1500 small and mid-sized businesses in the US and UK what they knew about cloud hosting and if they intend to use it. The results of the survey may surprise you. One key finding was that there is a large gap between small and mid-sized businesses in their adoption of cloud hosting.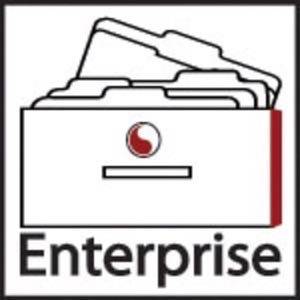 Mid-sized businesses knew significantly more about cloud services or were at least using them or planning to use them in the near future. Small businesses, on the other hand, were ill-informed, and 59% of those surveyed had no plans to use the cloud at all.

We spoke with Jonathan Bryce, co-founder of Mosso, a RackSpace company. He was surprised at this finding because, as he saw it, cloud computing is ideal for small businesses. The services are generally easy to get started with and don't require an IT staff or capital equipment. Also, small businesses usually have only one or two decision-makers, so the process should ostensibly be much easier than in larger companies.
Jonathan also noted that the hype surrounding the cloud (whether related to hosting, applications, computing, etc.) is confusing to people, particularly small-business owners. While I'm a little surprised at the size of the gap, small-business owners I know are not technically savvy and don't wake up in the morning wondering how they can cut costs by "leveraging the cloud." They keep things very simple and focus on the everyday tactical decisions to operate their business.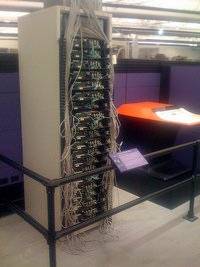 While cloud hosting would save them money, scale their business where needed, and remove headaches, these owners usually have other problems on their mind, like staying in business and keeping employees and customers happy.
Jonathan put his finger on how to change this trend. The small-business community needs more education on the specific solutions and benefits that the cloud provides. They need to see use cases and solutions that directly address their business needs if they are ever going to adopt it. For example, hosted application services probably wouldn't help them, but offering them a hosted billing and invoicing solution integrated with their purchasing system might grab their attention.
Small-business owners think in terms of what solves their problems (as we all should), and cloud providers like RackSpace will have to evolve towards offering specific solutions if they want to capture the small-business market.
(Cloud rack photo by Maximillian Dornseif.)
Disclosure: Rackspace is a RWW sponsor.