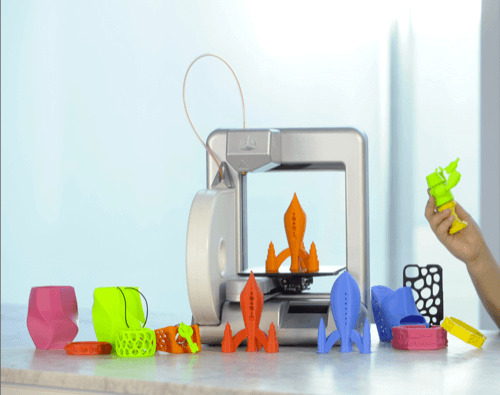 Would Dunder-Mifflin, the fictional paper company of The Office, buy a 3D printer? Undoubtedly.
Here's how it would play out: After an airline magazine declared 3D printers the next new thing, boss Michael Scott would buy one, install it in the office, and christen it by printing out a coffee cup. Ten hours later, after the cup was completed, Scott would hold the cup aloft as he outlined his vision of the future. Employees would watch silently as the hot coffee slowly distended the cup into a plastic teardrop, eventually rupturing and spilling scalding coffee all over Scott's lap.
Staples, Dunder-Mifflin's real-life competitor, undoubtedly has a different scenario in mind. But right now, that's about all most offices can hope to do with the $1,299 3D Systems' Cube 3D printer that Staples now offers.
What Could A 3D Printer Do For An Office?
In all seriousness, 3D printers – which layer many tiny sheets of melted plastic on top of one another to build up the shape of a 3D object – have any number of possible applications. If you can work with a material strong enough, you can recreate virtually anything you'd like, from a plastic geegaw to, yes, even a gun. Car aficionado Jay Leno even uses them to create replacement auto parts.
Manufacturing could use a 3D printer to "sketch out" parts. 3D gaming companies could print out 3D versions of their monsters for promotional use. Artisans can create objects that you can only imagine. If your business deals with the tangible, you might argue that you should have a 3D printer in your office.
(See also Just How Hard Is It To Get And Use A 3D Printer?)
But there's an argument to be made that 3D printing, in its present form, just isn't ready for general office use. And even if it was, the Cube 3D printer doesn't seem like the right device to break the 3D printing barrier.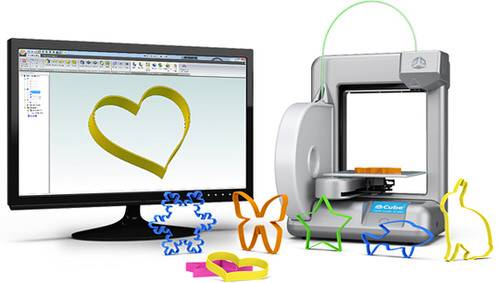 With a few exceptions, today's 3D printing remains a hobbyist's tool, nothing more. I asked Staples to put me in touch with someone who could convince me of the need of a 3D printer as a general office tool. Instead, the company's public relations guy referred me to this sentence in the Staples press release: "For companies creating new products, 3D printing can make it easier to design and test new concepts, and decrease the time to market".
Like what? Well, a restaurant could use a 3D printer to create new kitchen tools. Could you actually eat with those? Probably not.
Cube 3D: Locked Down And Complex
Even if you could come up with practical uses for a 3D printer, the Cube 3D printer might not be your best bet. While fairly easy to set up and use, a PCMag.com review of the Cube 3D found that of objects the site's reviewers tried to print – a Tardis, an owl, a teacup and others – success varied considerably: "About five were beautifully rendered; most of the rest were of decent quality though with some flaws, and about four were basically ruined," the site said. And that doesn't count a half-dozen aborted starts.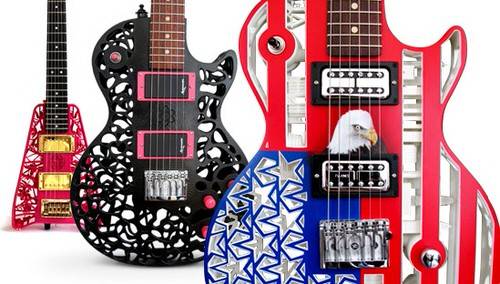 Yes, you can print in either ABS or compostable PLA plastic, but just five inches to a side. And while some sample objects looked great, others looked covered in cobwebs.
Neither the PCMag review nor an extensive CNET review revealed the printing times: on the order of two hours. CNET does, however, point out that the Cube requires online activation, can detect "third-party" print materials and requires leveling the print tray, applying glue to it, then soaking the print platform in water to remove the printed object. And that's if everything goes right.
Then there's the cost. $1,300 for a hobbyist's toy isn't cheap. And that's not counting the $50 per plastic cartridge holding 320 grams of material (0.7 pounds). Printing is expensive, whether it's 2D or 3D.
Perhaps feeling the competitive pressures that forced Office Max and Office Depot to merge: Staples seems to be looking for ways to entice customers into its stores. And being the first major retailer to stock 3D printers could help addressthat problem. For looky-loos and hobbyists, getting a first-hand look at 3D printing is a fascinating diversion – heck, you can even print out a doll and put your face on it. For general productivity, though, it's literally a waste of time of time and money.
(See also Why 3D Printing Will be The Next Big Copyright Fight.)
Lead image via Cubify