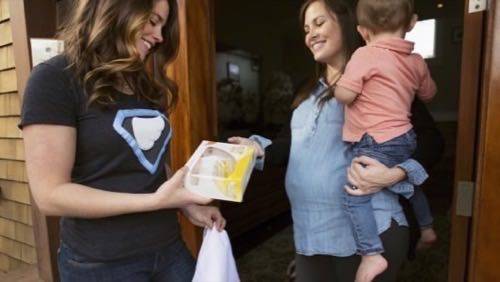 This post first appeared on the Ferenstein Wire, a syndicated news service. Publishing partners may edit posts. For inquiries, please email author and publisher Gregory Ferenstein.
As Uber and other Silicon Valley startups come under legal pressure for employing an army of full-time freelancers, a well-funded new startup has decided to completely switch its workforce to staff employees with full benefits.
Shyp, a San Francisco-based startup that recently raised $50 million, is an on-demand shipping company that allows users to call a courier to pick up and drop off packages for a low price each trip—usually $5.
"We surveyed our couriers before making this move and the vast majority of them wanted this," Shyp spokesman Johnny Brackett tells The Ferenstein Wire.
Shyp and other on-demand companies refer to these employees as "W-2" workers, after the tax form regular employees receive, as opposed to "1099" contractors, who see earnings reported on a different tax form.
"Newly classified W-2 couriers will now get workers' compensation, and we will pay for their vehicle expenses, in addition to their unemployment, Social Security, and Medicare taxes, just like we do for our satellite drivers and warehouse employees," explained Shyp CEO Kevin Gibbon in a blog post.
A Legal Gray Area
Like Uber, Lyft, TaskRabbit, and other on-demand startups, Shyp was relying on a legal gray area to employ couriers as 1099 workers to quickly grow their ranks for little cost. 1099 workers don't get employee benefits, even though they may work full-time hours (or more).
Recently, a California court ruled that Uber would have to pay benefits to one of its drivers, a precedent that could ripple throughout the entire nascent on-demand industry.
Shyp maintains that its decision has little to do with the recent controversy.
"It enables us to provide the training that we feel is essential to improve our user experience," says Brackett. "Long term, this will positively effect our bottom line and our investors are very much on board."
Couriers are in direct, daily contact with Shyp's customers, so putting more resources toward training and company loyalty may ultimately pay off in better service.
One of the main benefits of the freelance workforce is it allows a lot of employee flexibility and also allows the company to hire more workers. Many Lyft and Uber drivers are part-time workers, who quickly sign up to earn much-needed extra cash. What freelancers sacrifice in benefits, they potentially make up for in flexibility and greater total employment.
Will moving to a W-2 workforce limit how many employees Shyp can hire?
Shyp's Brackett says no: "It doesn't limit the amount we can hire and it will of course increase retention as they will now be offered benefits."
Shyp's experiment could prove that the full-time freelancers that Uber and other companies rely on may just be an inefficient, short-term strategy, considering high turnover and mediocre or nonexistent training. Should it prove profitable, competitive pressures, not regulation, may put an end to the fashion for 1099 workers.
For more stories, subscribe to the Ferenstein Wire newsletter here.
Photo courtesy of Shyp