Is your business adaptable to changing trends and markets? With the latest technological updates, businesses find it hard to develop their mobile application or website interface. Therefore, businesses today prefer web-based companies for reasons like – flexible pricing, seamless updates, and less overhead.
So whether you need SaaS (software as a service) for your business needs or other business operations, you will need a talented pool of developers to help you with SaaS development.
Also, when you hire a company for a SaaS project, you must ensure they have a good experience in the field. Otherwise, the projects can easily fall apart.
To make the task easier for you,
List of Top 10 SaaS Development Companies in 2023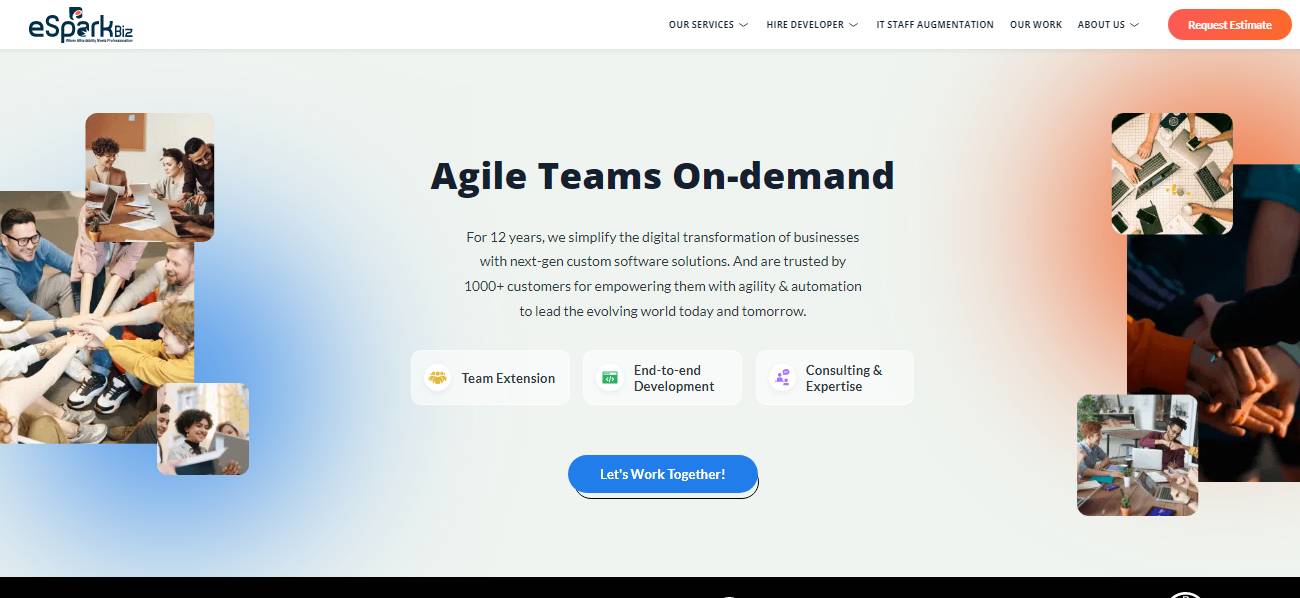 eSparkBiz is listed among the top 10 SaaS development companies. With more than 12 years of experience, it helps to simplify the digital transformation of business.
It offers next-gen custom software solutions for every need. Moreover, it has made its presence felt in 20+ countries and has a team of more than 300 development staff.
The best part is; it has a more than ninety percent of client retention ratio, which proves that customers trust the company with its development policies.
eSparkBiz is an ISO 27001-certified company with a 4.9 rating on Clutch and 5.0 on HubSpot. Besides, it's a CMMI Level 3 company, making it trustworthy.
The company can help you accelerate your digital operations with one-stop design, deployment, and growth. The SaaS developers have hands-on experience in mobile applications, CMS, data storage, API, and software solutions of any complexity.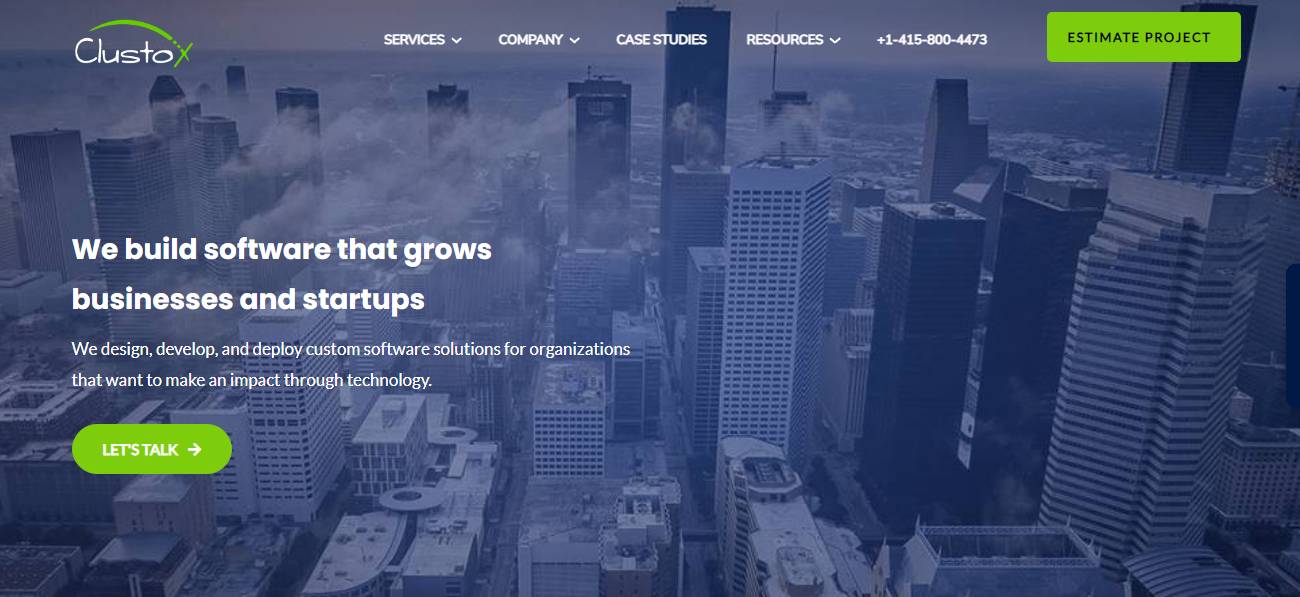 If you are looking for top SaaS development companies in 2023, you can consider Clustox. It helps you build software that grows startups and businesses.
Besides, the company helps you design, deploy and develop custom software solutions that will make an impact through technology. It offers a SaaS-based platform that targets small and medium enterprises.
The company offers a booking platform that automates confirmations, scheduling, and reminders that can help customers be as productive as they can. Its development teams work on projects using modern and scalable technology that use web and mobile applications.
Clustox offers web development services along with mobile app development. It also offers enterprise solutions for different company sizes. Its unique testing service provides on-demand and scalable quality assurance and testing solutions to clients.
Clarika offers agile development solutions that cater to your every business need. It works with a certified methodology that is completely feature driven and modern. The company provides a method that focuses on developing small features sooner in the development cycle. Plus, it helps to simplify development by solving complex problems. When you engage in nearshore outsourcing services, you want cheaper IT skills.
The company delivers more than you expect at one level above with great communication skills. In addition, it has technical expertise of more than ten years that can provide scalable solutions to businesses.
As the company is passionate about technology, you can find the best solutions for business needs. Apart from SaaS, it offers other solutions like IT staff augmentation, delivery teams, web development, and mobile app development.
Clutch Rating – 4.8

Established On – 2007
Price – $25 to $49 / hr
Time Zone Availability – GMT, AGT, UTC, ECT, CNT, PST
Min Project Size – $10,000+
Employees – 250+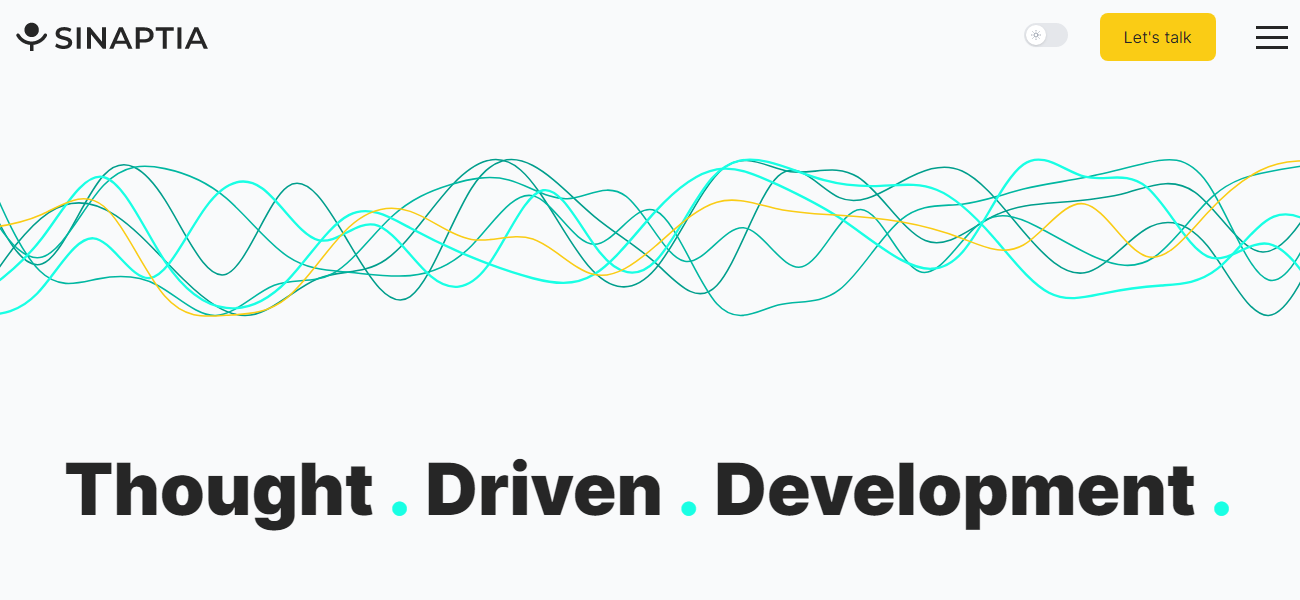 SINAPTIA features in the top 10 SaaS development companies. It offers a one-stop solution for all your development needs. Plus, it helps to discover your problems and challenges your goals so that you are aware of the development process.
Once you agree to the solution, it will help you gather the team and work on the possible solution. Using agile mythology, you will be able to divide the work into sprints and – also check the process.
Following this, if there is an issue in the development process, it can be corrected in no time. The company helps you launch the application in time with the feature. Small teams can complete medium-sized projects in three to six months. Plus, the technology the company uses works on a consistent stack.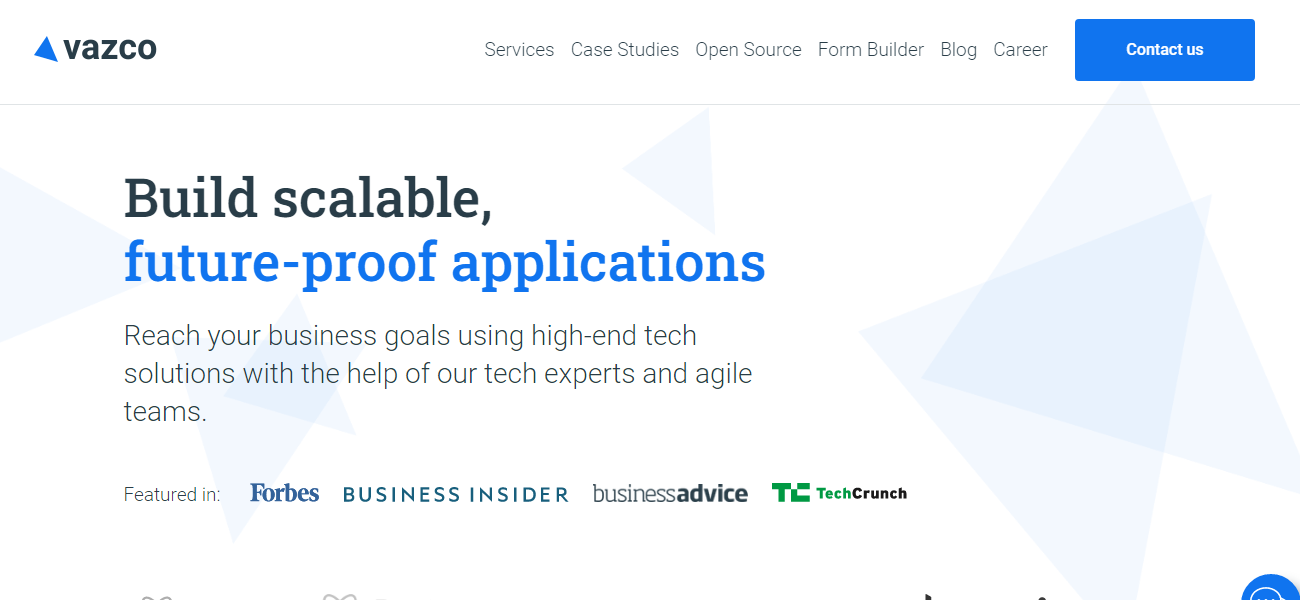 Vazco company helps you build scalable and future-proof applications. Through the company, you can reach your business goals using high-tech solutions with the help of tech experts.
Plus, it helps you leverage development to gain market traction. The best part; it helps you optimize products for a round of financing. In addition, the company can help launch and adapt in short cycles. The company lets you choose the technology that suits your business goals with a competitive advantage. You can venture into many areas with the tech partnership it offers.
Additionally, it helps you realize complex and niche tasks with a simple approach. Vazco offers solutions that guarantee your business versatility and speed. It also offers services like mobile app development and UX design.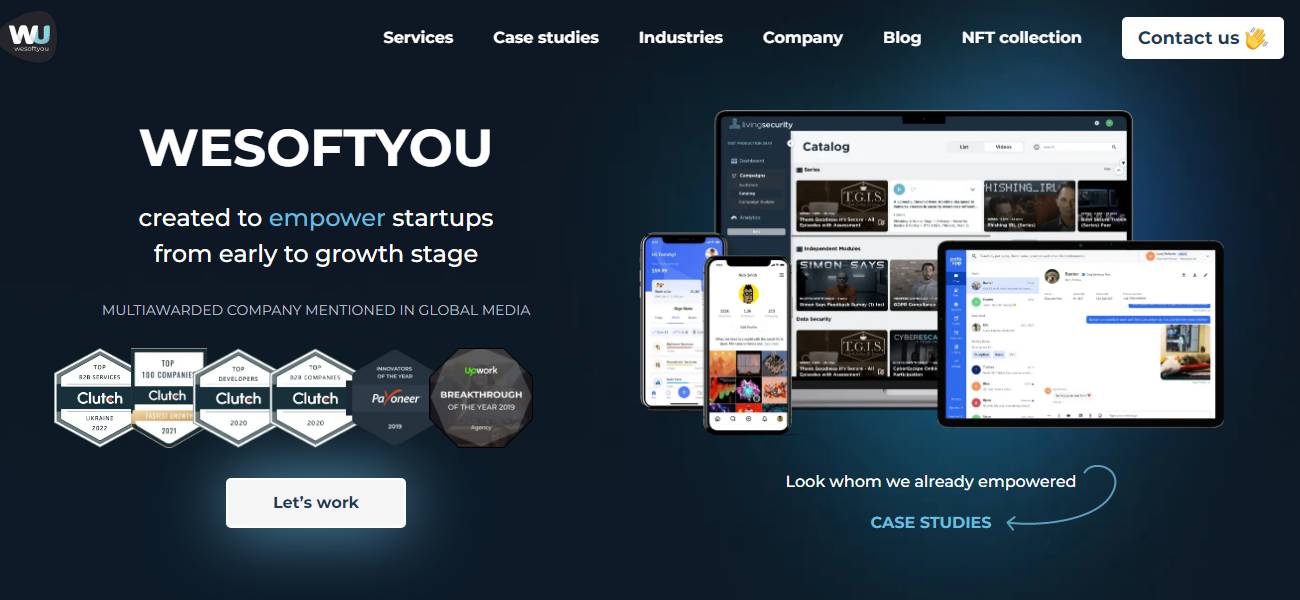 WeSoftYou is a leading name in the top 10 SaaS development companies. It empowers startups from the early growth stage. With over six years in business, it delivers software you will love.
The company works on software product design and discovery phase, getting you the best results. With the modern technological approach, it helps to customize your business needs.
Realizing the user reach helps to classify the feature set. Additionally, it creates an overview of customers' requirements. After which, it outlines the customer's journey and draws the right wireframe. The company guarantees reliability for projects by meeting deadlines. Additionally, it analyses technical requirements, strengths, and weaknesses that create working solutions through the core methodology.
By summarizing the findings, it handles detailed products to the customer. WeSoftYou offers complete software development services with IT augmentation.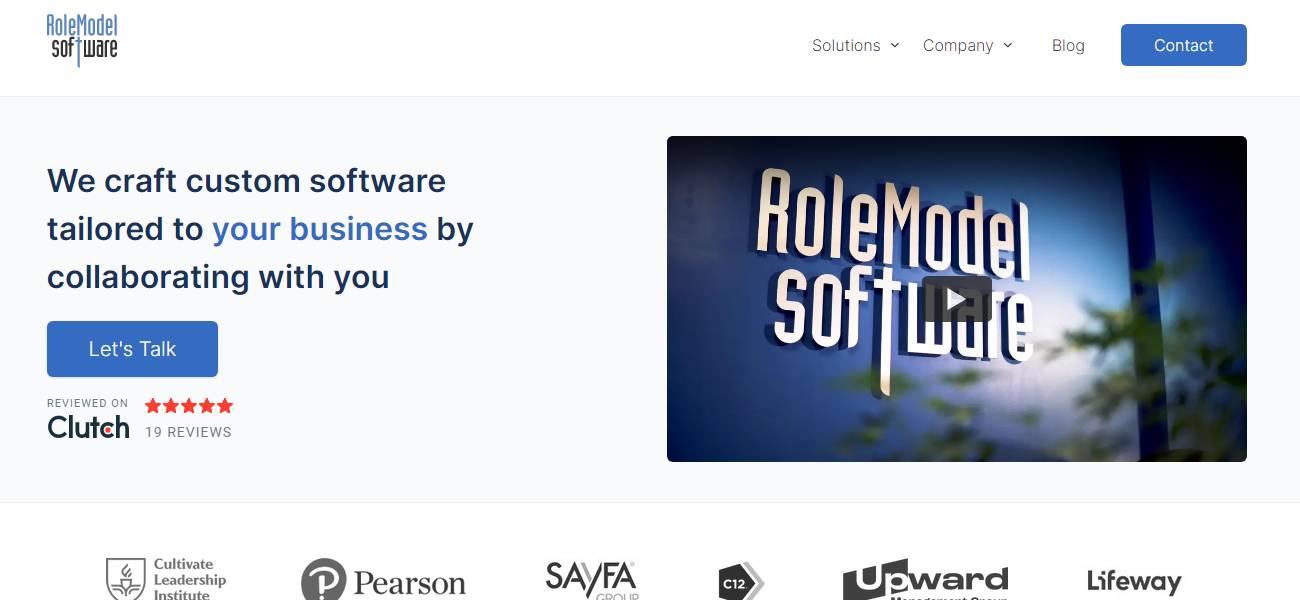 RoleModel software helps you craft customized software by collaborating with you. The company is dedicated to delivering the highest quality web and mobile software solutions. With more than twenty-five years of partnership, the company has worked with various notable partners to create sustainable software solutions.
Besides, it focuses on extracting value from multiple interactive feedback loops. It improves the odds of getting the software you need for your business. The company offers professional-level experience with more than two tech stacks that can be used in real-world and mobile web applications.
RoleModel software has completed over 120 successful projects, so it has a renowned name in SaaS development.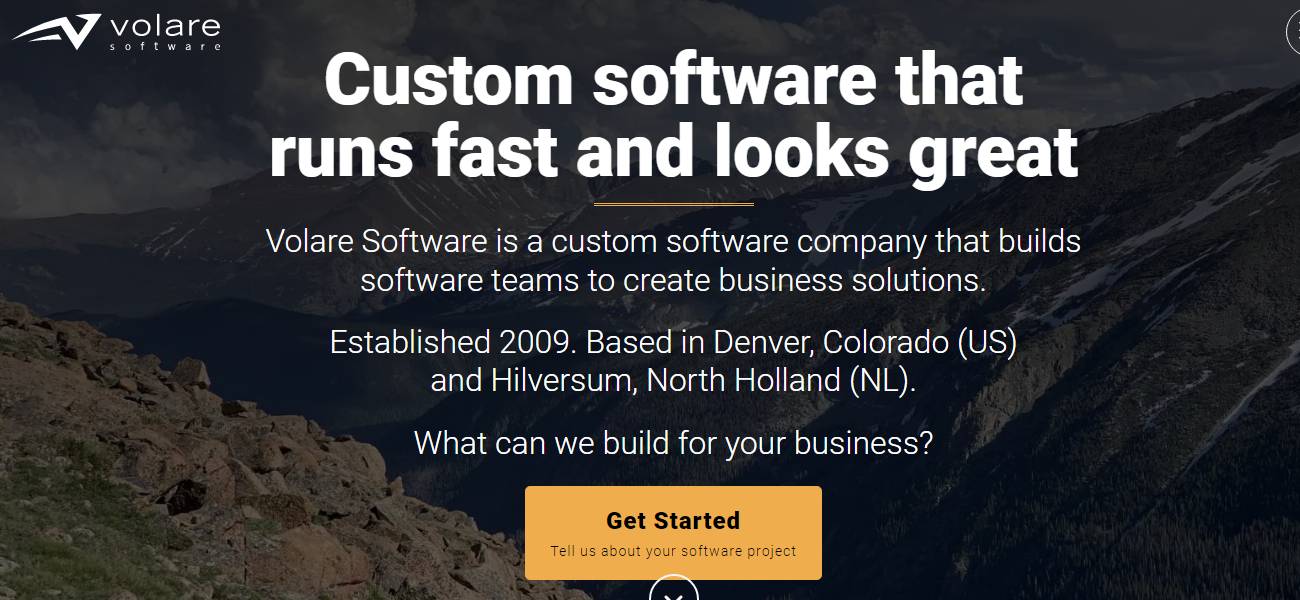 Volare is featured in the top 10 SaaS development companies. It is a custom software company that helps build software teams to create feasible business solutions. The company does project-based application development that caters to all your business needs. Using modern software methodology, they help to identify work on the highest value feature, so the most important software is delivered first.
In addition, the company lets you see your project status so that you can keep a tab on the progress. The team has three to five developers and testers for your project needs. Apart from SaaS, it offers custom software development, mobile app development, and CRM.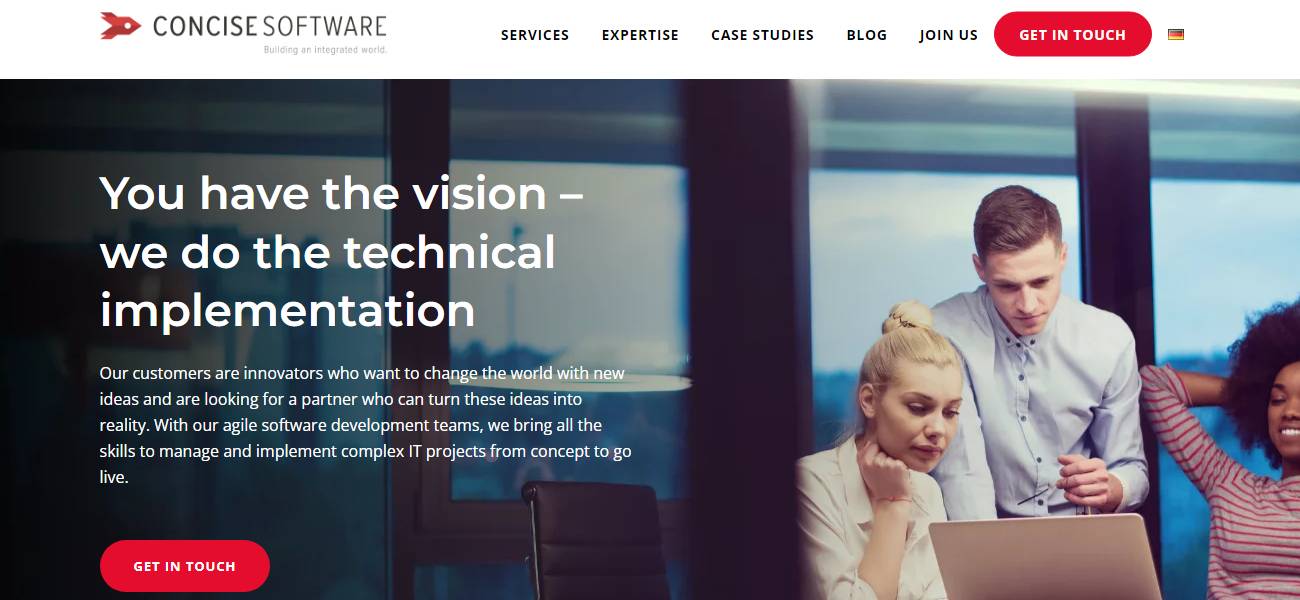 Concise software offers software development that builds integrated solutions for the world's most complex IT challenges. The company offers web development services that help builds a visual front end that the clients and employees will love. It aims to be the tech partner for other companies looking to drive innovation.
Besides, the main focus remains on flexibility, speed, and agility. Plus, it offers modern technologies like Blockchain and the Internet of Things. You can get access to top talent with a feasible setup. The company provides complete cost-effectiveness with a high-quality technology stack. Plus, it provides time efficiency, a vital part of software development.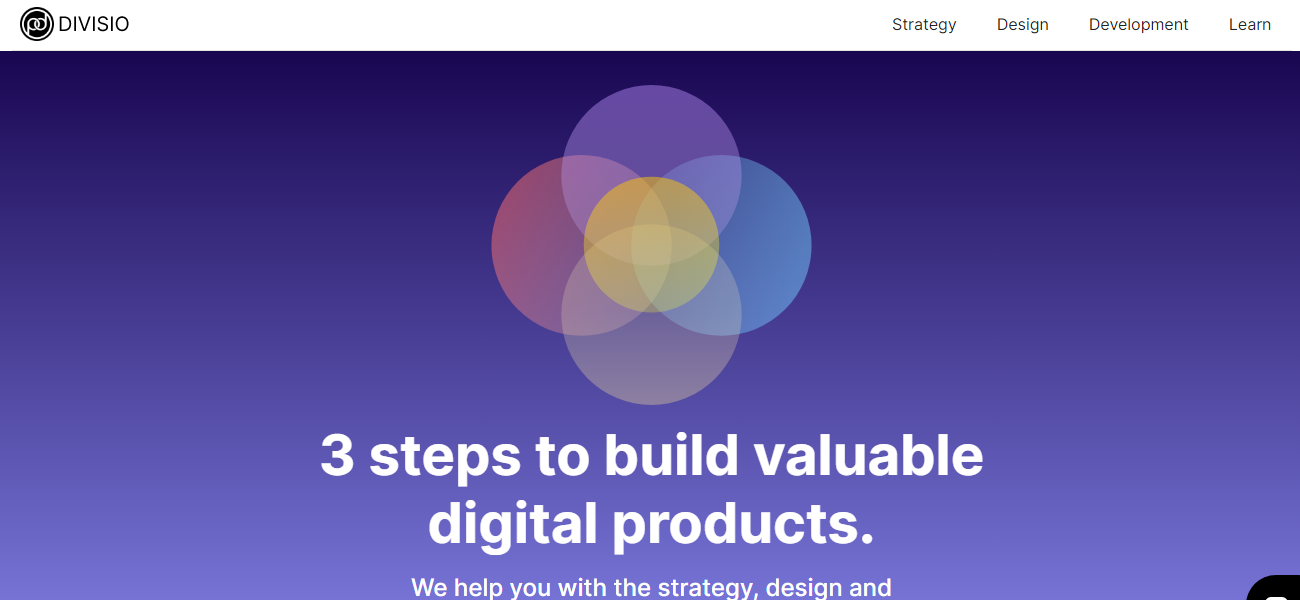 Divisio offers a three-step solution to build your valuable digital products. It helps you strategize, design and build successful business solutions. It works on a strategy-driven approach with a solid foundation.
After which, it designs the project, turning the idea into reality. It works on the approach of in-demand software development and delivers an all-in-one solution from strategy to product launch.
Moreover, it lets you work on product optimization that helps you learn from user feedback. With the right technological stack and the roadmap, it lets you work on your future goals. Divisio helps you deliver value, and that too – fast.

Apptension, an end-to-end SaaS development company, is dedicated to crafting innovative experiences and delivering cutting-edge tech solutions to its partners. From product discovery to full development and ongoing maintenance, the team provides tailored services that foster business growth.
Catering to businesses of all sizes, including startups, scale-ups, enterprises, and agencies, Apptension has a proven track record of building MVPs from scratch and creating digital solutions for tech giants.
With a global presence in Central Europe, including offices in Poland, the UK, and the USA, Apptension features a team of 90 talented and tech-savvy professionals backed by 12 years of market experience, 330+ successful projects, and exceptional customer satisfaction scores of 75 NPS and 100 CSAT. The company's dedication to innovation, clear communication, and reliability has earned it 10 industry awards, establishing Apptension as a valuable and trustworthy partner in the eyes of its clients.
To further enhance its client's success, Apptension offers bespoke tools, including its SaaS Boilerplate, enabling businesses to accelerate time-to-market while avoiding technical debt.
To conclude,
You can choose the best SaaS solutions based on factors like – cost, features, safety, support, and flexibility. The pricing structure of the SaaS application depends on the service provided.
It's essential to choose the solution that comes with all the significant features you need. SaaS involves sharing sensitive data, so look for safety.
Additionally, it's essential to look for subscriptions that offer different support. SaaS applications are highly flexible, so you need to know the scaling process and how long it takes to remove features or can the programs be customized.
Inner Article Images: Provided by the Author; Thank you!
Featured Image Credit: Photo by Christina Morillo; Pexels; Thank you!