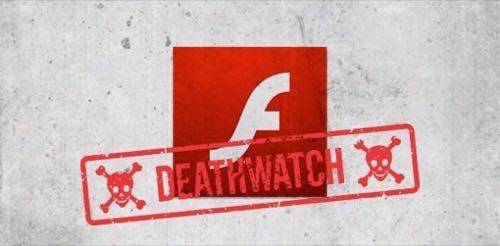 When the Web was still text links and tables, Adobe Flash brought us rollovers, interactive games and kitten videos. But a hard stand by Apple was the begining of the end for the groundbreaking technology, and guess what? We'll be OK without it.
The Backstory
The early years of the Web were pretty barren, multimedia-wise. Browser inconsistencies, bandwidth disparities, perpetually evolving standards and the cowboy coding needed to hack everything together made interactivity beyond text forms a mess.
Quality online multimedia experiences were a joke. To fill the holes, ambitious developers released a slew of plug-in applications users could install to augment their experience. Some of these were specific enhancements, like allowing a browser to display a new image format, while others were entirely new environments that ran inside a browser. Over time, the best plug-ins tended to work their way into the browsers or updated HTML specifications, while lesser ones died on the vine as they became irrelevant.
The biggest exception to this rule was Macromedia Flash, a graphics and animation client plugin with its own design environment. Flash, which began as a Mac and Windows application called FutureSplash Animator, made it simple for designers to bring shrinkwrap-quality, graphically rich interactive media to Web users for the first time.
Over the next decade, Flash's powerful, simple authoring environment attracted legions of developers and designers and its user base exploded. Ad agencies and ambitious businesses jumped on the additional interactivity it added to vanilla HTML, and by 2000, Flash was unavoidable, showing up in interactive ads, pop-up menus and online video players. In some cases, it even replaced entire websites. Adobe's 2005 purchase of Macromedia further consolidated the design tool industry and gave Flash even more support.
While pop-ups and online games were the most noticeable example of the platform's dominance, Flash started creeping into traditional business applications, as well. The broad developer base and cross-platform appeal gave rise to Rich Internet Applications (RIA) like Balsamiq Mockups, a prototyping tool of which I'm both a fan and a paid user. RIAs require installation of a client framework (in Adobe's case, the Adobe Integrated Runtime environment), but developers can push out a single application in a very short time that runs on any compatible client, which is also a big plus for mobile workers.
The Problem
In a word: Apple.
Flash's problems run deeper than any one competitor, but Apple brought down the house. When Apple released the iPhone and iPad without support for Flash, it ended a long history of cooperation between the two companies (Apple actually owned a fifth of Adobe early on) and called into question the validity of Flash's cross-platform claims. Sure, Android supported Flash, as did Windows, Linux and Apple's own Mac OS, but iOS was a glaring hole.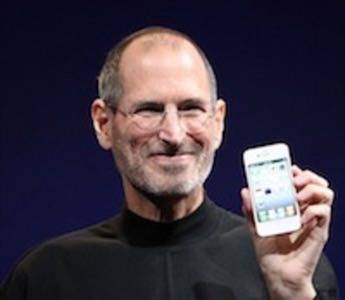 There were a host of other problems with Flash, from serious security flaws to performance problems (many of which Steve Jobs called out in his now-famous 2010 post), but in the end, the lack of an iOS client spelled the doom of mobile Flash.
With iOS off the table, Adobe ceded the Android market, as well. That leaves mobile developers with the task of developing redundant native apps or – as Apple and others have long recommended – apps built in HTML 5.
And there's the issue. By giving up the mobile Web, Adobe has effectively abandoned the rest of the Web, too. Why bother writing a desktop-based browser app in Flash when you can just reuse (or at least tweak and repurpose) the code you've written for mobile platforms? It took 10 years longer than usual, but Apple's refusal to support Flash exposed a truth. Technology has caught up, and we no longer need Adobe's plugin–or at least we're close. Microsoft announced a limited role for Flash in Windows 8's Metro browser. It's an acknowledgement that we're not quite Flash-free yet, but the writing is on the wall.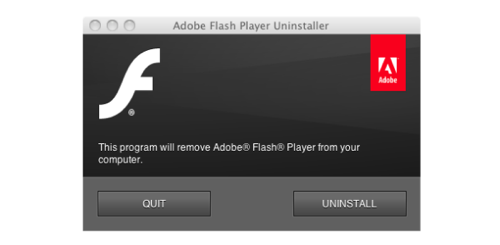 The Prognosis
With tablets and smartphones outselling PCs, the mobile Web is the Web, so Flash isn't an option. Developers can bridge UI differences between devices (e.g., designing for both mouse-driven and touchscreen interfaces) within HTML 5, so Flash in the browser will all but disappear.
Can This Technology Be Saved?
Flash will never return to the prominence it once had, but it will linger on the desktop for as long as there are skilled developers willing to do the work. Adobe offers solid tools that appeal to a lot of non-traditional developers, and the development environment could continue to serve those users as they build apps for other platforms. However, compared to the juggernaut of an ecosystem Flash used to be, that's a niche market, so Adobe could easily decide to bow out or sell off the product.
Previous Technology Deathwatches
In-House Datacenters: No change
Point-and-Shoot Cameras: No change
Video Game Consoles: The utility of bundles apps like Netflix and Vudu seems to be slipping. An NPD Study showed that one in five consumers who view streaming video on their TVs do so without a peripheral device.
Blu-Ray: The same NPD study reveals that "online video is maturing" as users migrate to watching streaming media on their TVs.
QR Codes: It's been a mixed bag. While Bank of America is testing QR codes for mobile payments (good news for the technology), a security researcher demonstrated how a malicious QR code could be used to wipe a Samsung smartphone.
Company Deathwatches
For an update on our baker's dozen of company Deathwatches, check out our updated ReadWriteWeb DeathWatch Update: The Unlucky 13.
Steve Jobs image by Matthew Yohe.