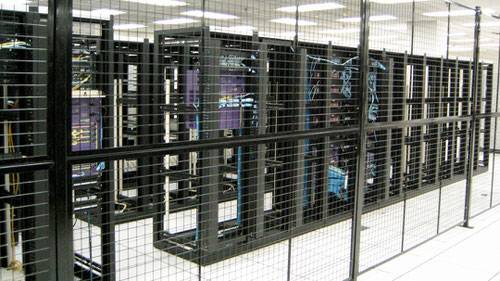 The controversy surrounding the U.S. government's reported monitoring of online data via FISA court orders and projects like PRISM may have far-reaching implications for users of public cloud computing. Specifically, it could drive more enterprise customers towards storage solutions that are held behind the corporate firewall.
File-storage service ownCloud, for example, is already seeing validation of its approach to house data inside the client company's infrastructure, not out in the cloud.
(See also PRISM Fallout: In Cloud We Don't Trust?)
This could be a big deal. Many companies have made broad use of cloud-storage solutions like Google Drive, Microsoft SkyDrive, Dropbox and Bitcasa – services that offer free and relatively inexpensive cloud-based storage. These services, though, have always carried some risk for corporate users, and now we can add potential government access of data to the list.
ownCloud's Approach
The issue jumped out at me when ownCloud crossed my radar this week by updating its iOS and Android apps. Like its cloud-based competitor Dropbox, these apps enable enterprise users to access files on their mobile devices. The difference is that with ownCloud, the file-storage service is housed inside the company's infrastructure, not out in the cloud.
That seemed especially relevant given this month's kooky-nuttiness with the NSA and PRISM. I have to think the controversy is going to give the open source private storage company a big boost.
Like public cloud services, ownCloud lets users access their data pretty much from any Web browser or mobile app from any platform, no matter where the data sits locally. ownCloud is also notable in this market because it is open source – and because of its open application programming interface (API) that developers can use to tap into the storage system and build the Web and mobile apps they need.
I decided to ask ownCloud about its take on the government monitoring news. ownCloud isn't really beating the drum on the revelations about PRISM and the NSA. But company execs acknowledge that the developing story fits within the company's messaging to customers.
Another Reason To Stay Local
"It's just another reason why we are telling people to keep data local," said VP, Products Matt Richards. ownCloud, he added, has been working with customers in Europe for quite some time, so data privacy has long been a key focus for the company. That's because European Union corporations are legally bound by the European Commission Directive on Data Protection (ECDDP), which blocks data from being transferred to outside the European Economic Area and encourages companies to keep their data behind the firewall.
The PRISM flap is helping customers in Europe see the validity of this approach. "They're saying 'See? We were right to keep our data here," Richards said. Domestic companies may not be far behind.
Given the use of FISA court orders, if the government wants to get at your data, it can certainly do so – wherever that data is housed. But now that we've seen the apparent cooperation of public Internet data holders with intelligence services, enterprise users in the U.S. may pick up on the European model of keeping data close as possible. If nothing else, at least they'll know when the government comes around looking.
Private storage and cloud vendors may soon see a lot more potential customers on their doorsteps.
Image via Simon Carr on Flickr.