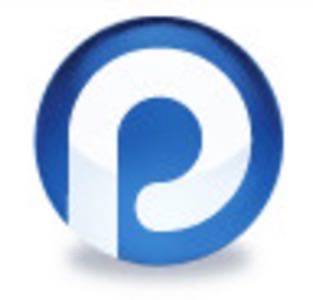 Although only announced hours ago,
is already using the new Google Social Graph API. They got a head
start due to a collaborative effort between their Chief Platform Architect,
, and Google's
. Now, the Plaxo public profile
pages will serve as the flagship example of what this new API has to offer.
An Open Social Web
Plaxo's Pulse platform, mistakenly thought of by some as just another social
network, is actually an attempt at an open version of the social web where sites
inter-operate with each other. Currently Pulse supports integration with flickr,
YouTube, digg, LiveJournal, Windows Live, del.icio.us, yelp, MySpace, webshots,
last.fm, Pownce, xanga, tumblr, jaiku, twitter, smugmug, Yahoo 360, Picasa, and
Amazon.

A great example of the type of interaction Pulse aims to achieve on their
platform is the new two-way synchronization feature between Pulse and Twitter. A
little over a week ago, Pulse quietly launched a "status" feature. Then a few
days ago, they announced that this feature could now be used to synchronize with
Twitter, two-way. If you set up your Pulse status to sync to Twitter, when you
update your status in Pulse, it instantly updates in Twitter. You can also
update in Twitter, and this will be synced back to Pulse. And if you have the
Twitter Facebook app installed, it will update there, too.
Dynamic Public Profiles
With the launch of Google's Social Graph API, Pulse is now giving users the
ability to create a unified public profile enriched by some or all of the
aggregated content streams from the social web. Pulse uses the API to gather
together your various URLs on the web to create a public identity that you can
control. With this, you can manage your own data and content and determine how
you want to present it to the world.

This is a new sort of public profile page.
Instead of a being a static page, like the one you would have on MySpace, the
page is constantly being updated by your stream of content that you create all
over the web.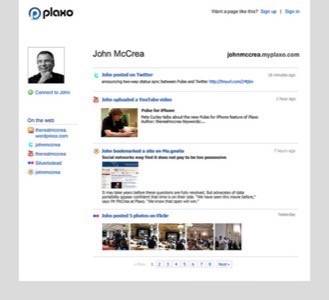 The public profiles are a completely opt-in feature. You decide for yourself
what content and information is included. The resulting pages are tagged with
microformats, so your profile page is readable by Google and other web sites.
Over the next few weeks, Plaxo promises to introduce even more in this area,
as this is just the first release.
To get started setting up your Public Profile, Plaxo members can go to Pulse,
then click on "My Profile" at the top. On the left-hand side, click on the
"Public Profile" link to begin.