Although I've already begun building my smart home with numerous products reviewed here, I hadn't tackled our home's lighting system until I purchased one of the Philips Hue Starter Kits. What had previously stopped me from making the switch to a smart home lighting system was the sheer number of lights in our home that would have to change.
About Philips
Philips is part of Signify, considered to be the world's leading connected, LED, and conventional lighting company for consumers, businesses, and IoT solutions. The European company has locations in over 70 countries and has a portfolio of lighting brands to serve these markets.
Available Hue Starter Kits
There is a wide range of Hue starter kits, which means you can take on one room at a time, which is much more conducive to most people's budgets. The variety of light bulbs also provides a way to enjoy more customization to how you create an ambiance for each room.
Like other smart lighting systems, Philips Hue offers dimming capability and intelligence options. The Hue bulbs can be easily installed into existing regular light fittings. That was a relief because it meant I didn't have to figure out any wiring or technical adaptation to make these work where I previously used traditional light bulbs. However, Hue is not compatible with traditional dimmers, so I had to switch the dimmer panels out for standard on/off light switches.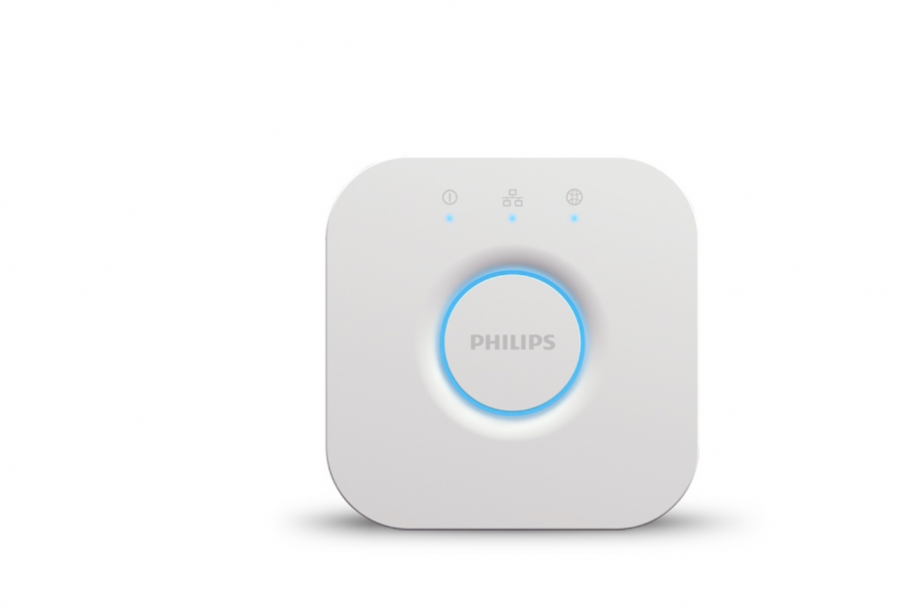 There are three color options available. The entry-level bulbs are the white models. These bulbs are considered to be warm white and are dimmable only. Then, there are white ambiance bulbs, which can go from warm to cold. This means brighter light during the day and warmer, relaxing light in the evening. The premium bulb choice in their collection is the Hue Starter Kit with white and multiple color ambiance. Since you need the Hue bridge to make the lights work, it makes sense to buy one of the kits.
Integration Capability
The Hue lighting system integrates with a wide range of other smart hubs and connected devices. It integrates with voice control systems, such as Amazon Alexa, Apple HomeKit, Google Assistant, and Microsoft Cortina. Other integrations include IFTTT, Logitech, Samsung SmartThings, XFINITY Home, Vivint Smart Home, and Razer.
How it Works
First, you set up the Hue Bridge. It's a simple set-up that involves plugging the bridge device into your home network through an Ethernet cable. Once it's connected, you use the Hue app, which is available for Android or iOS devices, and follow the on-screen instructions. Once the bridge is detected, you can start adding your bulbs by following the on-screen app instructions.
There are multiple ways to organize and manage your lights. The lights can be categorized by rooms, which allows you to turn all lights on or off in one area. Lights can also be further divided into sub-groups or controlled individually. A slider also allows you to change the light's brightness up or down. Going forward, all you need is the app to control your Hue smart lighting system.
There are also more advanced settings for each light, depending on what light bulbs you are using. For the more advanced bulbs, you can change the color and temperature.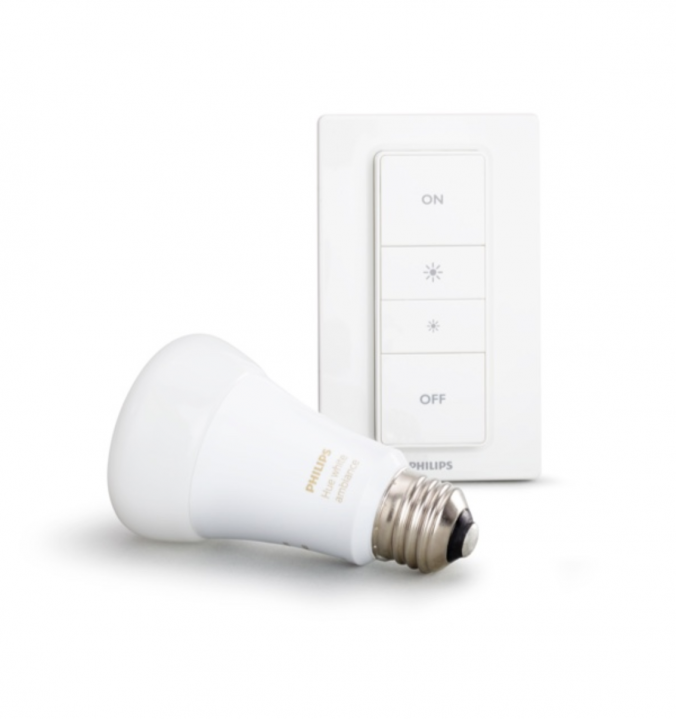 What I Like
There are many things about the Hue Starter Kits that I like, which add value to my smart home transformation. First, it's easy to set up and only took minutes to install. Second, it offers many integrations with other smart home products that I'm already using The integration capability means I can get more out of connecting all these devices in terms of convenience and value. Third, the automation options and app experience also provide advantages that make it worth the investment.
One of my favorite things about this smart lighting system is the ability to save and have it remember specific lighting moods I've created. The aptly named "Scene" setting lets you recreate a particular light mood. They even give you some default scenes to get you started like "Concentrate" and "Relax." The color options with the premium bulb also give you a way to create all types of mood lighting with many shades of coloring.
Potential Improvements
Right now, the bulbs and switches are still expensive. At the current price point, it may take a long time to transfer my entire home over to this smart lighting system. The value is there in terms of long-term energy savings, but the short-term expense may put a few homeowners off the idea of transforming their entire home's lighting system.
Also, the location feature is a convenient way to have the Hue system turn lights on and off. But, the one downside is that it only works with one user at the moment. It would be ideal if other family members could also control this lighting system. Also, how the Hue system works varies across voice-controlled systems and, while this may be expected to some degree, it would be nice to have greater standardization.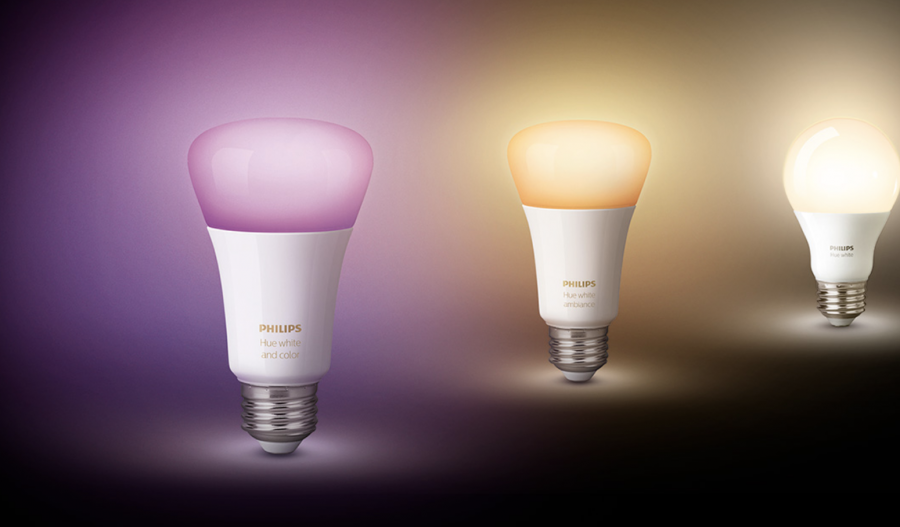 What's in the Box?
The Hue Starter Kits come with either two or four bulbs, the bridge controller, ethernet network cable, and power adapter.
Purchase Options
You can purchase the Philips Hue Starter Kits from several retailers, both online and offline. Retailers include the Philips website and Amazon for online purchases. Other retailers offer the Hue Starter Kits online and in their stores, such as Best Buy,  Target, Apple, Walmart, Guitar Center, and Home Depot.
Overall Thoughts
The Philips Hue Starter Kit is a convenient and value-added way to start transitioning your home to a smart lighting system. Although the price limits most people from changing out their entire home, the ability to add-on and expand provides a more budget-friendly way to create an entire smart lighting system. Since the company continues to add features and upgrade the app as well as offers wide-ranging integration capability, I would recommend this smart lighting system for anyone who is ready to take on a major smart home transformation.