It used to be a bit narcissistic to put your own name into a search engine to see what appeared. Googling yourself was once a dirty secret — almost as sinful as Googling another person. Like a potential date, a new contact, a colleague, or a potential employee. But it's no longer considered 'stalking' to look someone up on Google or Facebook.
We're all curious about each other's online personas. The internet can give us valuable insights into the people we want to know more about, and it's ok to indulge that curiosity. After all, one of the critical aspects of dealing with any new employee or supplier is doing research. Research means "Google."
Ready to find out what other people can learn about you by searching for you online?
Go on — Google yourself.
That's your digital personal brand.
How did the results make you feel? Were you the first 'you' that appeared in search results? Were you 100% happy with everything that the first page of search listings had to say about you?
If the answer to any of those questions is negative, then there's room for improvement in your personal SEO. The good news is, this is the guide you've been looking for to build your digital footprint through personal SEO techniques.
What is personal SEO?
Search Engine Optimization (SEO) is the process of making online content easy to find. The aim is to make your content more likely than other content to appear high up in listings on Search Engine Results Pages (SERPs).
In business, neglecting SEO would be one of the biggest marketing mistakes you could make. Whether you're a freelancer, a start-up, or a global household brand, SEO is important. The same goes for every individual who wants to build a strong personal brand.
Just as in business marketing, personal SEO is the art of building your own unique online visibility. It ensures that who you are, what you do, what you think, and, more importantly, what you want others to think about you appears quickly in SERPs.
Google isn't the only search engine, but it is the most important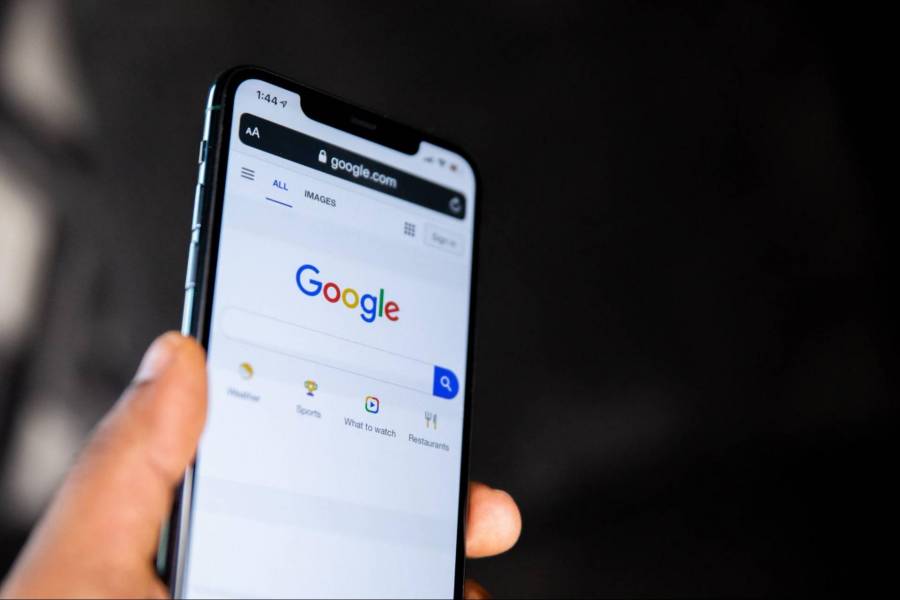 Image Credit: solen feyissa; unsplash; thank you!
You know your brand is a success when its name turns from a noun into a verb. For example, the verb "to Google" has become more widely used than the term "searching the internet" in the Western world.
Google is so successful because it's so good at interpreting search queries. It returns a list of highly relevant results in increasingly more intuitive and sophisticated ways. Regular updates like the BERT update in 2019, which powered Google's ability to understand language in a more human way, make Google continuously more intuitive and clever.
Beyond the paid ads that appear at the top of a results page are the organic search results. These results are what Google considers to be the most relevant, valuable web pages related to the user's query. These are what keep users coming back to Google, and they are the Holy Grail of SEO.
How do search engine rankings affect your personal brand?
The higher up the rankings a search result appears, the more likely it is to get clicked. For example, the first organic search result on a SERP has an average click-through rate of 28.5%. Beyond the first result, the second and third listings have an average click-through rate of 15% and 11%, respectively.
By the time you've reached the 10th listing, the chances of it getting clicked are a mere 2.5%. Most people never venture onto the second page or beyond. So you want the first page to build the picture you want people to see.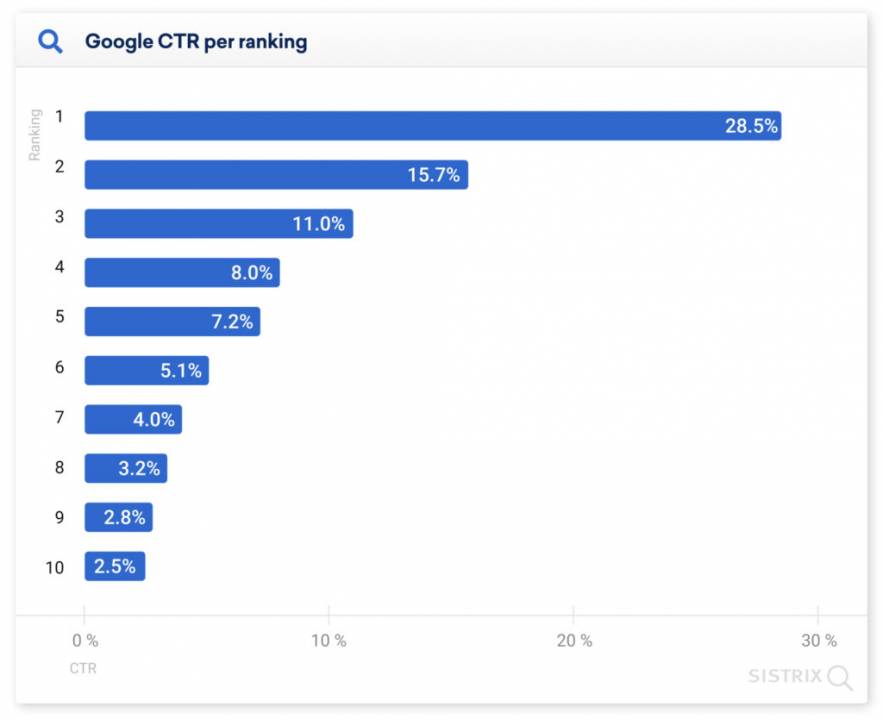 Image Credit: sistrix; thank you!
What steps can you take to boost your personal SEO?
It is always essential to be implementing process improvements for personal visibility, so here are eight steps you can take to help build your unique SEO and boost your search engine rankings.
1. Build your social media presence
If you haven't already created social media accounts on platforms like Instagram, Facebook, and Twitter, then do so. Then use them. Populate them with content suitable for public consumption and then make some of it available to the public. Make lots of connections and engage in many interactions within these platforms. Make yourself visible.
Remember to include the lesser-known social media platforms. A non-exhaustive list includes Quora, Tumblr, Vimeo, YouTube, Flickr, and Google+.
2. Clean up your act
The internet has a long memory. Embarrassing comments, photos, oversharing social media posts, profanity – the potential for embarrassment is plentiful. Like a restaurant may want to remove bad reviews, it's possible to rewrite history.
Many online agencies exist that can go through your history online and clean up your reputation and presence. The process is known as "scrubbing." Scrubbing takes away your embarrassing past like it never happened. If only they could do the same to your actual memory.
3. Get yourself a domain name that includes your actual name
Having some prime internet real estate in your name will be a key part of your personal SEO strategy. If yourname.com is available, go for it if the price is right. You may need to get creative with the domain name to make it affordable. Variations can include hyphens or going for .net or .biz extensions. Somehow, ensure you have a URL that contains your full name.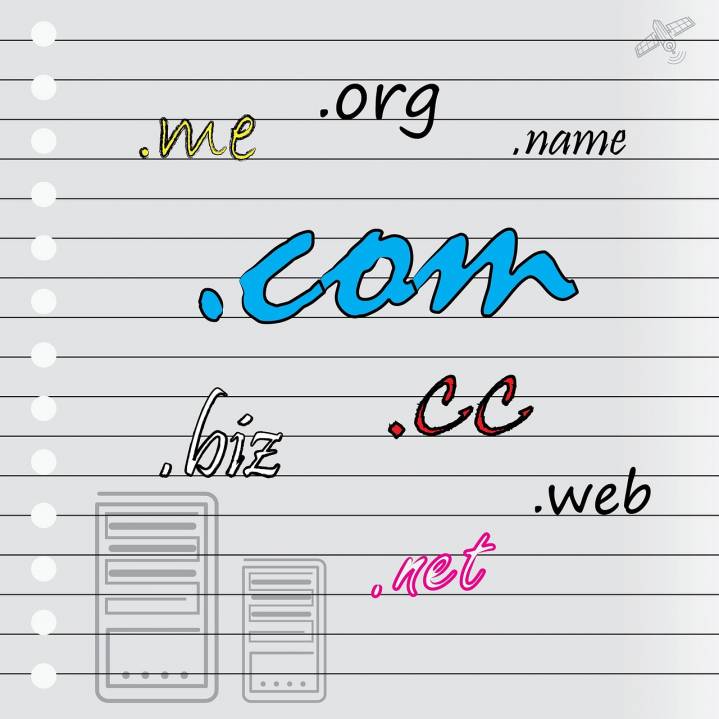 Image Credit: ary setyobudi; pixabay; thank you!
4. Build a relevant website that performs well
Once you have your domain, make use of the space. Whether it's a professional website showcasing a portfolio or it's a personal website that conveys your passions and creative sparkle, make sure it's polished. It shows off the best of you.
It's crucial that your site is easy to navigate, and this can be achieved with a bit of sitemap optimization.
In your "about" section, do not give your life story or an in-depth bio. Instead, include a summary of the message you want people to take away about you. Whether you tell people about your superpowers, your key achievements, or your most intense passions – that's up to you. Whatever you say here, ensure it contains lots of keywords and relevance to your audience.
If you're a creative professional, it makes sense to use your website as a portfolio. If you're a freelancer, your website will be a key lead generation tool for your business. Even if you aren't in a creative profession, you can still use the idea of a portfolio. Discuss critical achievements in the kind of detail you wouldn't be able to go into in a resume.
Also, use your personal website to link to all your other corners of the internet — and link to all your social and professional media profiles in one place.
Use visuals on your website, too. For example, a photograph of yourself, named as such, should then appear in Google Image search results.
Google also factors core web vitals into its page ranking, so test that your page loads quickly on desktop browsers as well as on mobile, and make sure you follow strict cloud security guidelines.
5. Content is king
The number one way you can appeal to Google's algorithms is with content. Lots of unique, naturally written, regularly updated content. The best way to do this is to create and write your own blog, whether as part of your website or on a blog-hosting platform like WordPress. Then, be sure to share your blog on all your social media accounts.
Aim also to produce guest posts and written material for different websites. Blogging communities, digital press or trade websites, and forums are an excellent place to start. Whoever will give you some space and give you a byline – take it and ensure it links back to your website or blog. This is a process known as backlinking.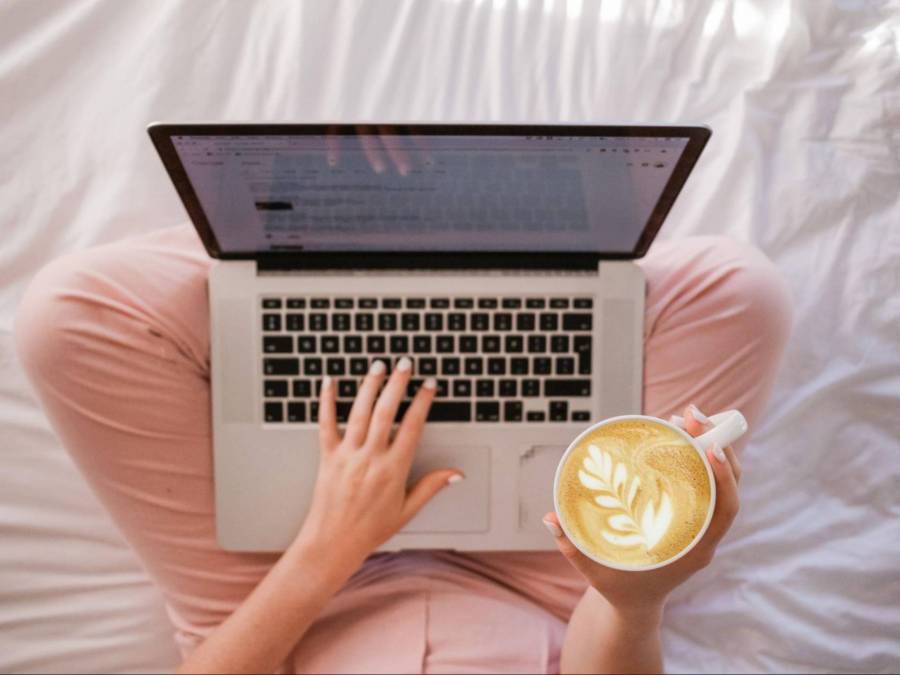 Image Credit: sincerely media; unsplash; thank you!
6. Position yourself as a "thought leader"
Comment on forums, blogs, and articles using your full name. Engage in professional discussions. Join panels. Participate in online networking. Be visible. Publish articles. Offer product reviews. If you're qualified in your field, produce guides or tips and tricks! You might also explore the possibility of hosting a webinar or a virtual event to share your expert insights.
7. Utilize LinkedIn as your online resume
Make sure your LinkedIn profile is up-to-date. Rename your public profile URL to include your full name. Ensure everything is filled out and complete. Make it all public. Make sure it reads like a resume you would be happy for any employer to come across.
Also, ensure it aligns with your actual resume, and there are no discrepancies. Then use it. The more connections you make and the more active you are on LinkedIn, the more you will appear in listings. So you want to appear often in the listing, especially if you are one of many Brian Smiths.
8. Ensure you are uniquely identifiable
Like poor Brian Smith on LinkedIn, you may be disadvantaged by how common your name is. People with more unique names have an advantage over the John or Mary Browns of the world. However, this doesn't mean your hopes of personal SEO success are lost.
You may consider changing your name a little if your name is very common. You may want to do the same if you happen to share a moniker with someone particularly noteworthy or famous. Consider adding your middle name or initial or changing the spelling. Be consistent with the variation of your name, and this should help build SEO.
The best way forward with SEO is to engage in authentic behavior. Get people engaging with you. Write about interesting things. Get your name out there in lots of relevant spaces and places. Make all your digital profiles the best they can be, then link them together.
Personal SEO takes effort, but it will be worth it
Once you have invested the effort in optimizing your online presence, your work isn't done. The internet is alive – it's growing and evolving every day. You need to continuously work on these techniques to ensure your name is ranking high in the listings.
To put the effort in, then neglect your online persona once you think you've "arrived" would be a waste of instead, keep Keep a constant watch on your rankings, and get used to typing your name in the search bar. Remember, you won't be the only one doing it.
Image Credit: Felicia Buitenwerf; Unsplash; Thank you!