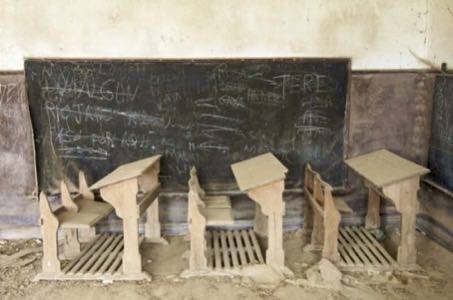 In the presidential debates both candidates focused much of their energy on job creation and the future of America. They missed the third part of that equation, namely, the role immigrant entrepreneurs play in economic growth—and why the exodus of these highly-educated workers is a cause for alarm. (I covered this topic in my book The Immigrant Exodus: Why America Is Losing the Global Race to Capture Entrepreneurial Talent.) But even beyond the obvious, Obama and Romney are missing a number of larger trends that need to be understood in order to plan effective policies.
China Is Not The Real Issue
First, they both have seemed to be focused on nailing China up as a currency manipulator. This may have been an issue in the past, but is going to become decreasingly important. That's because China is well down the path to Japanification. The central government has bet the farm on last-generation technologies in solar, transportation, and batteries.
Beijing has flooded the economy with infrastructure projects and financing for construction. Now this is coming home to roost with rampant inflation and soaring wages. Already factory jobs are leaving China for cheaper locales like Vietnam and Bangladesh. So Mitt and Barack, please forget about China. That's the wrong target.
Instead, focus on our education system. The U.S. education system is actually quite underrated. The university system remains, despite all the cutbacks, the envy of the world. And our public education system, for all its faults, continues to turn out high quality graduates.
But we are in the midst of a revolution in education. Technology has eliminated the need for students to sit and listen to teachers deliver subject matter. Lectures and exercises can be pursued at home, on tablets or PCs, at a student's own pace. Instead, class time will be used for Socratic study, with teachers answering questions and serving as guides and consultants.
Rebooting Education
This is a far more efficient way to learn, and numerous startups are jumping on this bandwagon. The question is, how long will it take the U.S. government to get a clue and push down reforms around these new self-paced, Socractic learning methods—replacing the now archaic and largely failed "No Child Left Behind" policies which have shackled schools to arbitrary testing regimes that largely measure rote memorization.
Simultaneously, the rise of the "DIY" and Maker generation will allow students to delve deeper and deeper into functional problem solving as part of education. Yes, chemistry kits have always been available as have model rockets. But today an ambitious high schooler can download Arduino, code up some novel software, and have a unique UAV, or a remote controlled robotic vacuum cleaner. Supporting and encouraging functional, creative learning will help secure our national future.
A New Kind Of Manufacturing
This also ties into another trend that the candidates have missed — micro and regional manufacturing. Rapid improvements in 3D printing are shrinking the factory to the size of a desktop, blowing up the old advantages of economies of scale. By removing labor from the equation and enabling assembly of small complex objects from CAD files, 3D printing will enable an explosion of boutique manufacturing and unprecedented creativity. What's more, 3D printing will actually fuel the ongoing revival of big-ticket manufacturing in America.
One of the reasons that Apple builds in China is because all the key fabrication shops and parts suppliers are now over there after the U.S. manufacturing sector hollowed out in Silicon Valley and other technology centers. But when Johnny Ive wants a new enclosure mockup and he can get it from his own desktop or from a high-end 3D printer at a custom fabrication facility, then all of a sudden the benefits of having the people who makes screws and touch screens in the same city goes away because those items can quickly and easily be fabbed anywhere.
Beyond old-line products, these printers will be used for genetic material manufacturing and personalized medicine, medical device manufacturing, micro-solar arrays, and even home building, to name a few.
What does this have to do with Romney and Obama?
3D Printers, 2D Regulations
This new style of manufacturing will demand a new, lightweight set of regulations. Just as small farmers have struggled to meet food safety guidelines that larger foodcos can easily digest, small manufacturers using super-clean 3D printing technology could struggle with regulatory burdens born by large factories.
Neither Romney nor Obama seems to have given much thought to the future of manufacturing and that's not a good thing because the U.S. Federal Government should start crafting economic policies (not subsidies but regulatory changes) designed to suit next generation pint-sized, high-powered factories.
Granted, our two candidates have a lot to talk about in other areas. But the truth is, nothing else matters if the U.S. economy continues to sputter and growth remains stunted. In that same vein, nothing else matters if our education system fails to produce world-beating graduates (and attract the world-beating immigrant scholars) that have made America the reigning global hegemon.
Focusing scarce energy and political capital on the ghost of China past does not serve our future nor does it provide a viable economic solution to our current woes. America has always won by focusing on the future and clearly seeing where the ball is bouncing, not where it was on the last play. Let's hope our candidates can refocus forward in time to make the shifts required to keep growing our economy and pay for our profligate past while securing the future for our children and their children.
Vivek Wadhwa is a Fellow at Stanford Law School and VP of Innovation and Research at Singularity University. Follow him on Twitter: @wadhwa.
Image courtesy of Shutterstock.