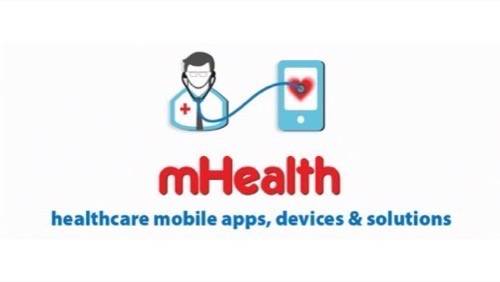 The Mobile Revolution continues to change how industry after industry goes about day-to-day business. Yet one industry has been surprisingly slow to embrace the benefits of mobile: healthcare. Many observers find that strange, since healthcare could clearly benefit from the power of smartphones and tablets attached to the cloud.
Several things have slowed adoption of mobile in healthcare. Antiquated policies designed for a different era have been a major factor. For instance, what does it mean to be HIPAA compliant in a mobile world? HIPAA regulations rule how healthcare practitioners can store and transfer data on patients to protect both the privacy of the patient and the liability to doctors and nurses. HIPAA regulations are fairly complex and rigid (for a good reason, to be sure) and have scared off some mobile healthcare (mHealth) startups – at least until HIPAA can be updated to reflect the change in the technological landscape.
There's also the question of culture. For decades, the primary patient interface for doctors, technicians and nurses has been the paper chart attached to a clipboard. Digitizing of patient records is a long, arduous process that many clinics have declined to undertake. Doctors face significant blowback from administrators sitting in front of bookshelves crammed full manila folders of patient histories.
(On a trip to my physician's office a couple years back, I asked him if he used a smartphone to make his life easier. He showed me his BlackBerry and an app that helps him find the appropriate prescription for certain maladies. I asked him if he could digitize his entire file system and carry around an iPad or some such device to make his life easier. "I would love to," he told me. "But I would lose half my staff if I ever changed how the system works." )
We are starting to see progress in mHealth adoption: According to researchers, 62% of doctors use a tablet in some shape or form and 71% of nurses use a smartphone at work. The mHealth industry is forecast to be a $11.8 billion market by 2018.
Mobile healthcare is about more than just how doctors and nurses operate on a day-to-day basis. Mobile technology promises to contribute to wellness, preventative care, personal health records, communication with physicians, diet tracking, prescription reminders and many other health-related improvements. For instance, 30% of smartphone users are expected to use wellness apps in one form or another by 2015. By that year, analysts predict there will be nearly two billion smartphone users on the planet. You do the math.
Check out this infographic from mHeath consultancy [x]Cube Labs for a cross section of the mHealth industry, where it has been and how it can help healthcare providers and consumers alike.