Here are the specs for these two projectors. VANKYO Leisure 470 Pro Phone Projector — the smallest native 1080P Projector, 5G WiFi Outdoor Projector. And VANKYO Leisure 495W Dolby Audio Projector, FHD 1080p 5G WiFi, Bluetooth Supported.
Half the time I don't really care what the specs mean — I just want a product that is easy to care for — and easy to hook up. I love a plug it in and it works product and both of these projectors fit the bill for me.
You may be that person who has to have every little detail of the products you purchase. Certainly, that is the intelligent course of action in today's world and the way to proceed. — I'm proud of you for thinking that way. It is also the reason I included the list of specs with this product review — so that you can read them all-the-way-through-to-the-very-end.
VANKYO Leisure 470 Pro Phone Projector, the Smallest Native 1080P Projector, 5G WiFi Outdoor Projector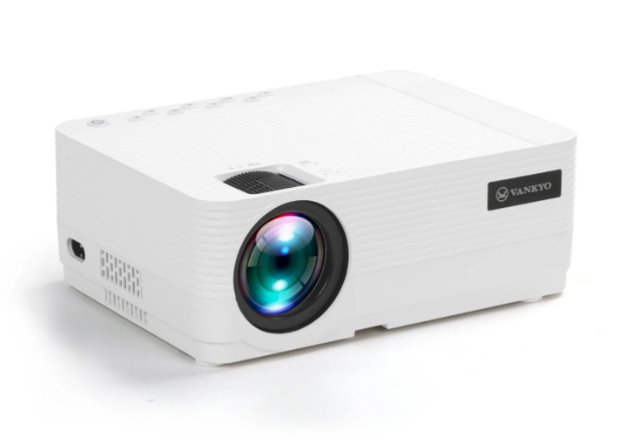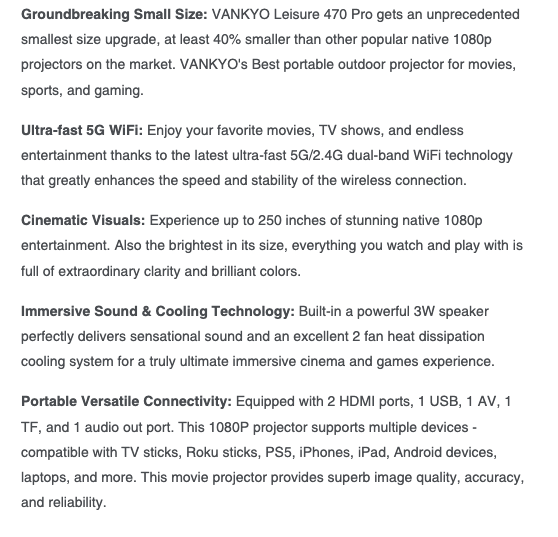 VANKYO Leisure 495W Dolby Audio Projector, FHD 1080p 5G WiFi, Bluetooth Supported