With more remote teams and the growing trend to use co-working spaces and huddle rooms to get work done, video collaboration platforms have become a key tool. To help conduct these smaller meetings, LogiTech has introduced MeetUp, an all-in-one conference camera that pulls everyone away from the tiny laptop screen and toward a larger, clear way to conduct video meetings.
Made For Small Spaces
LogiTech is already known for its high-quality video conferencing tools for larger spaces. Expanding that product portfolio, they introduced this smaller video camera. It provides a 120° field of view, making it ideal for huddle rooms or small conference areas that seat up to eight people.  The compact design lends itself perfectly to these smaller areas with no long cables and a velcro strip to ensure a neat appearance.
Plug-in and Present
This conference camera is one of the easiest to set up. All you need to do is take it out of the box, plug it into a USB port, and sign into your conferencing software. This software compatibility includes Skype for Business, Microsoft Cortana®, Cisco Jabber™, BlueJeans, Broadsoft, LifeSize Cloud, Vidyo, and Zoom.
Best Features
One of the best features is the ability to see everyone in the meeting, including those closest to the camera, without any distortion. It can capture a wide field-of-view while faces remain natural-looking. The camera technology also maintains any whiteboard writing legibility.
A pan/tilt/5x zoom lens further improves the focus on presenters while its 4K high-def sensor provides exceptional clarity. It also plays well with others, integrating with some of the most popular video conferencing applications used today. Other notable features are Bluetooth® wireless technology, an RF remote control, Kensington security slot, and table and wall mount options.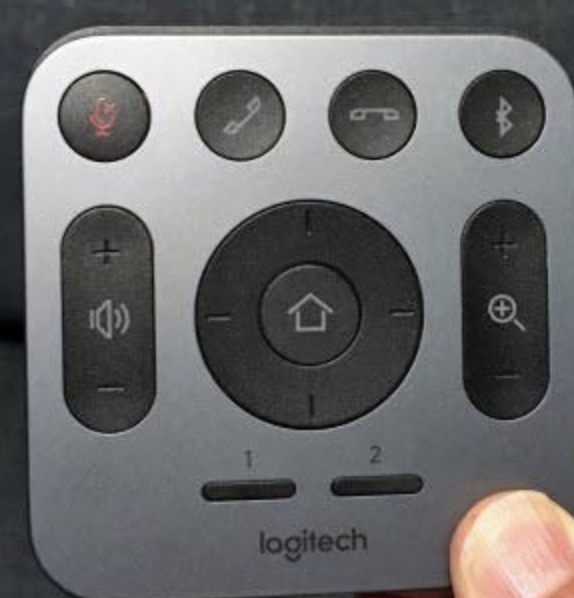 Tech Specs
MeetUp comes in a black, rounded case that fits any office decor.  Beyond being aesthetically pleasing, it has some attractive technical specifications that illustrate its advantages over other conference video cameras. The all-in-one video conference camera is 4.1-by-15.75-by-3.35-inch (HWD) and weighs just under two and a half pounds.
Another standout feature is the integrated audio that was designed to work specifically with the acoustics of a small space. The conference camera has a custom-tuned speaker and three beamforming mics for the speakerphone. The speaker is acoustically suspended with acoustic echo cancellation. It has a voice activity detector and microphone background noise suppression.
System Requirements
In order to use MeetUp, you will need to have Windows®7, Windows 8.1, or Windows. If you use Mac, you'll need to have 10
macOS® 10.10 or higher. Other system requirements include Chrome OS™ Version 29.0.1547.70 and higher as well as USB 2.0 port or USB 3.0 for 4K video.
In the Box
A MeetUp conference camera comes with a wall mount and hardware, remote control, 16-foot USB cable, power supply, user information, and a two-year limited hardware warranty.

Important Extras
Although the sound capability is solid, the Expansion Mic for MeetUp is recommended. It extends the audio range from eight feet to 14 feet. A TV mount helps to configure it for different rooms.
Also, a good extra to get is the free mobile app, which is available on Google Play and iTunes. This enables your mobile device (smartphone or tablet) to become a remote control. With that, you can easily operate the camera controls, adjust volume, and mute/unmute it.
Overall Impressions
Because of the plug-and-play, compact, and all-in-one design, this conference camera is easy to take anywhere. This makes it ideal for those on-the-fly meetings that pop-up anywhere at any time. Along with the crisp sound and sharp resolution, the LogiTech is a great investment for your startup or established business. It's priced at between $899 and $949, making it one of the more expensive conference video cameras currently available. You can purchase it on Amazon, New Egg, and other online retailers for a wide range of pricing options, depending on sales and promotions.