The line between toy and tech tool barely exists anymore, as companies increasingly turn hardware hacking and programming into a fun kids' play. London-based Kano, one of the hottest (and newest) of the technological child whisperers, wants to bring that youthful exuberance to everyone—young and old alike.
Kickstarted into existence in 2013, with a campaign that blasted through its $100,000 goal with $1.5 million in pledges, Kano now makes Raspberry Pi–based computer kits commercially available to children ages 6 to 14. Inspired by those young users, who founder Alex Klein says have created and shared as many as 5 million lines of code, he wants to spread that enthusiasm to a larger audience.
See also: Raspberry Pi 2 Brings Six Times The Power, Same $35 Price Tag
"Most of the innovation—the magic—is sealed away in a tiny one percent of one percent in the valley and accelerators," said Klein, at TechCrunch Disrupt in New York City this week. "We want to democratize the ability to make technology, not just consume it." He might just get his wish. Having raised another $15 million from investors, the founder has the fuel to reach for the company's next, more grown-up stage of evolution.
Here's how Klein plans to bring the spirit of play to budding adult programmers.
Why Kano Wants To Grow Up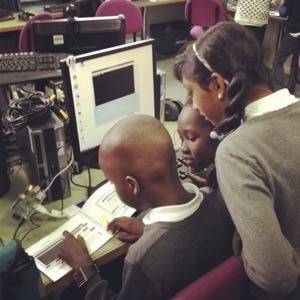 Engineering kits have been popular among kids and a natural fit in the educational space. Likewise, Kano set out following in the footsteps of companies like LittleBits, Adafruit, and Goldie Blox. But Klein now wants to extend Kano's reach, taking it into grown-up territory. Simply put, he wants to appeal to everyone's inner "inventor and tinkerer," he said.
See also: LittleBits' Ayah Bdeir: Making Hardware As Hackable As Code
Klein looks to tech giants like Facebook and Apple for inspiration: The social network started as a youth movement, "but [it's] now an indispensible platform for all of our expression," he said at TechCrunch Disrupt. "Apple democratized tech usage; we hope to democratize tech creativity."
This shift stems from the company's usage findings—it noted that some adults were using the kits—and analysis of the global technology ecosystem. Klein pointed out that with 8.2 billion connected devices, most interactions with technology come from the consumer standpoint, rather than the creator's.
Klein wants to push into the adult maker market by putting out products that are both gender- and age-neutral. The core design, he hopes, speaks to fundamental human impulses: "Everyone has shared urges to look inside," he said. "Everyone wants to take control. Everyone wants to make and play."
Sometimes, "play" has nothing to with it. People can learn coding for a variety of reasons, he discovered.
When I contacted Klein, he laid out a range of possible scenarios: "We've seen 45-year-old Operation Desert Storm veterans use Kano to gain new professional skills," he said. "Eighty-one-year-old grandmas use it to build websites, teens in Sierra Leone to build radio stations, entrepreneurs in Cape Town to make solar cinemas." To serve them and others like them, Kano's strategy can't involve merely slapping a new coat of paint on plastic toys.
It won't. Klein told me he has deeper changes in store for Kano, which will open it up from the inside out.
Going From Toy To Developer Platform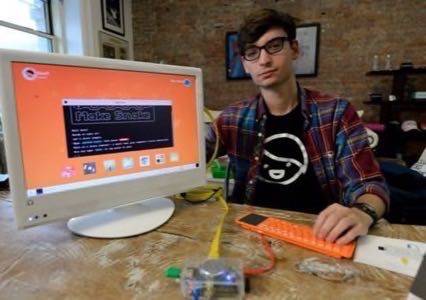 Kano's next stage of evolution will involve some fundamental shifts. The company is expanding its line-up with new add-on kits, and plans to open up Kano Blocks—its game-making arena—and online platform Kano World to community development.
The latest kit, called "Power-Up," teaches connectivity principles and IoT concepts through light-up components. Kano Blocks, a desktop-enabled web program for educational programming, lets users drag and drop pieces of code to invent new things—such as their own variations of game classics like Pong and Minecraft.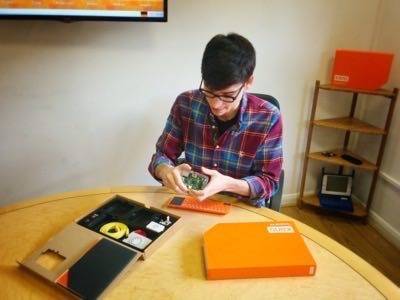 "Make Art," another new entry, puts a digital easel in front of users, so they can learn to code through painting characters, fractals and planets. Playable online as well as through the kit, the experience emphasizes the game aspect by incorporating achievements and unlocks for different levels.
All Kano products run on Kano OS, the open source operating system that sits on top of Raspberry Pi. It boasts high computational powers that let it run fast, boot quickly and offer clear graphical rendering. For developers, this means that they will have ample resources to jump on board and quickly create their own projects. Kano World allows for the Kano community to share their creations and add on to existing projects.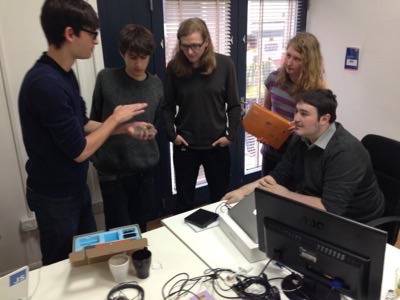 The company is in the early stages of developer relations, but their open source software and in-office Raspberry Pi Meetups lay the groundwork for more to come.
In other words, Kano's bid for the grown-up market may have its roots in toys, but that doesn't mean it's not serious business. "As we grow, we're going to start opening up more of the aspects of Kano Blocks for community development as well," said Klein. "The idea is to make a developer platform that is both really simple, but also as powerful as a Raspberry Pi engineer would expect."
Photos courtesy of Kano