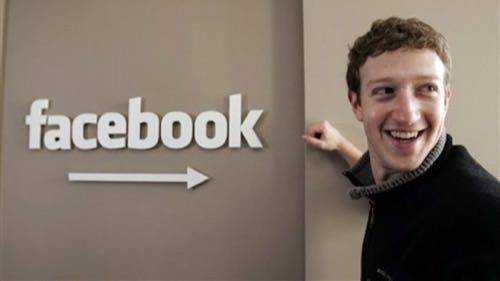 Quick question: which is the largest open source company on Earth? That's easy, right? It's clearly Red Hat. After all, the company pulls in over $1 billion each year selling services around open-source software like Linux and JBoss.
But as I've argued before, such a distinction fits a very old-school understanding of open source business. Back in 2009, I suggested that Google was the world's biggest open source company, given the copious quantities of code it contributes, not to mention its source code repository, inspiration of massive projects like Hadoop and other contributions. While some took exception to my classification of Google as an open source company, I still think it was accurate.
Except that Google is no longer the biggest open source company. Facebook is.
Facebook: Open Source Everything
As Facebook noted when releasing Folly, a collection of reusable C++ library artifacts, "Facebook is built on open source from top to bottom, and could not exist without it." While Facebook is not the first to make that claim—Google has for years acknowledged that it couldn't economically or technically scale without open source—Facebook has gone to lengths no other company has in promoting open source.
See also: Photo Tour: Inside Facebook's New High-Tech Cold Storage Data Center
After all, no one else has open sourced an entire data center.
Facebook did. It's called Open Compute, and it's massive. From networking switches to designs for servers, power systems, storage and cooling equipment, Open Compute invites the world to both build a data center in Facebook's image, but then to extend it and improve upon it. It's very, very bold.
It's also just one of the many open-source projects Facebook has released. From Cassandra (NoSQL database) to Thrift (framework for scalable cross-language services development) to Apache Hive (data warehouse infrastructure built on top of Hadoop), Facebook writes and contributes a great deal of incredibly useful software. It also is an active contributor to industry-defining open-source projects like Apache Hadoop, MySQL and PHP.
How many lines of code does Facebook contribute? That's hard to say, and it's also not a very useful question anymore. Facebook's influence in open source is felt as much by the projects and code it contributes as the "open source first" ethos it has standardized for the industry.
Web Giants Are Hotbeds Of Open Innovation
Facebook may be the biggest open-source contributor right now, but it's not alone in seeing open source as standard operating procedure. Open source is the lifeblood of web companies, in particular. For example, LinkedIn contributes a great deal of open-source code, as does Netflix.
Ditto Twitter, which is responsible for increasingly important projects like Apache Storm, essentially real-time Hadoop. Twitter also actively participates in other projects like MySQL.
In fact, across the web world, open-source innovation is rampant, in part because it's the most efficient way for these companies to solve massive technology problems. One of these is scale, as Chris Aniszczyk, Twitter's open source lead, notes:
These web companies can't dip into Microsoft's research labs for help with such problems: they need to get stuff done, and now. And they're not going to find answers to their most pressing problems in yesterday's tech behemoths. Microsoft, Nokia and other mega-vendors spend billions on R&D, but the real innovation is happening in web companies that are dealing with the problems of scaling to billions of users.
Trickle-Down Open Source Economics
Fortunately, the rest of us benefit from the work that Facebook and others do. Facebook, Twitter and others see competitive advantage in giving away code, not restricting access to it. This is a complete change from how technology businesses used to operate, and it's why Facebook can be completely committed to open source while legacy vendors like Oracle are, well, not.
By open sourcing everything from hardware to software, Facebook shows the way to efficiently innovate in the 21st Century. Will other industries and companies follow suit?