Facebook made us rethink everything we knew about social networks. Still, today, 17 years after its launch, Facebook hasn't kept innovating, even staying behind other companies like Microsoft, which are not perceived as being innovative.
I wanted to get proof of it.
Patents are a perfect way of measuring how innovative a company is. This is because companies can only file for a patent when their ideas are truly unique. The more patents you have, the more unique the ideas you're producing inside are. It's pretty easy.
After analyzing patents by subject matter area and comparing Facebook with other companies, this concludes: Facebook scores the lowest for unique patent/application publications between 2016-2021.
Comparing Facebook to Other Tech Companies
I compared Facebook with Apple, Samsung, Google, and Microsoft. Between the five companies, I found 137,008 unique US applications published between 2016-2021 as of today. Only patents filed in the US were considered.
These are the top 10 assignees overall. Note that multiple Samsung subsidiaries appear.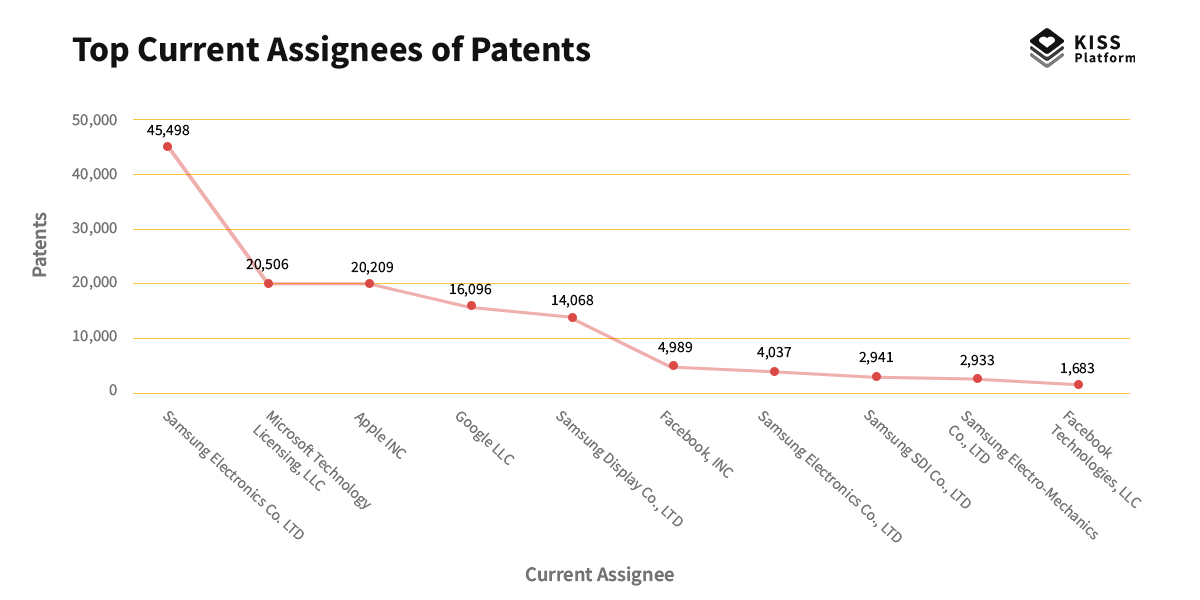 Facebook Doesn't Stand Out in Any Subject Matter Area
Considering Facebook is the social network that revolutionized the way we thought about them, you would think they'd score higher in this area. Again, they don't. In the first place, we have Google. And it's not even a tight competition; Google has almost double the number of patents as Facebook holds.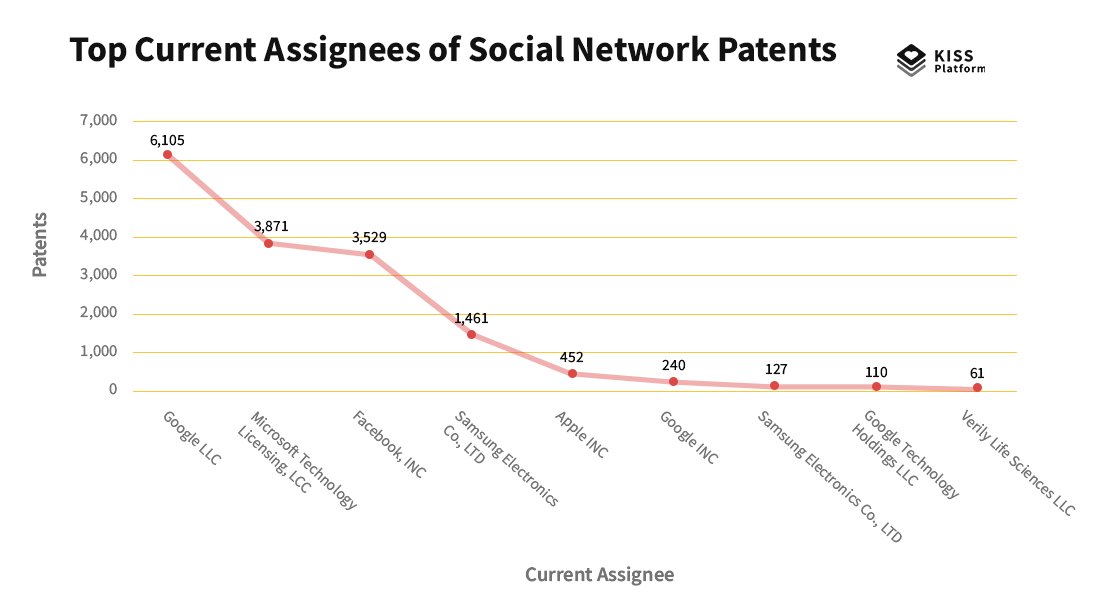 If we see the numbers by year, Facebook was on its way to catch up with Google, but there was a decline in 2020. In 2021, we don't see too much happening, as we're just starting the year.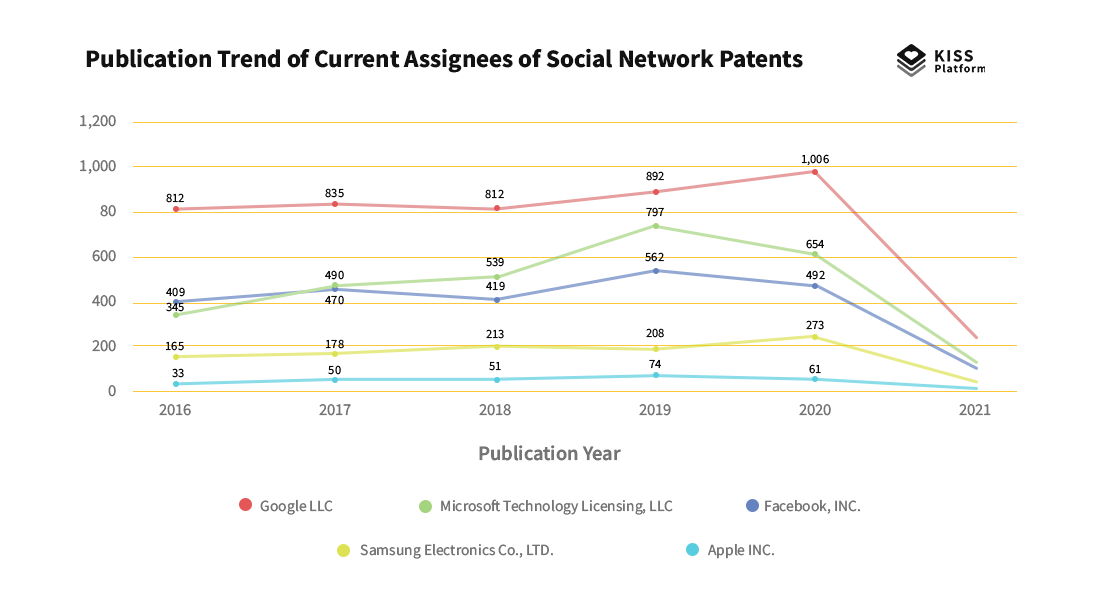 Maybe, Facebook would score higher in specific areas, especially VR or virtual reality, social network, and dating, since we've seen they've worked on those areas recently.
But then again, Facebook didn't score high.
For example, the VR area. As you can see in the chart below, Facebook is not even remotely close to Microsoft.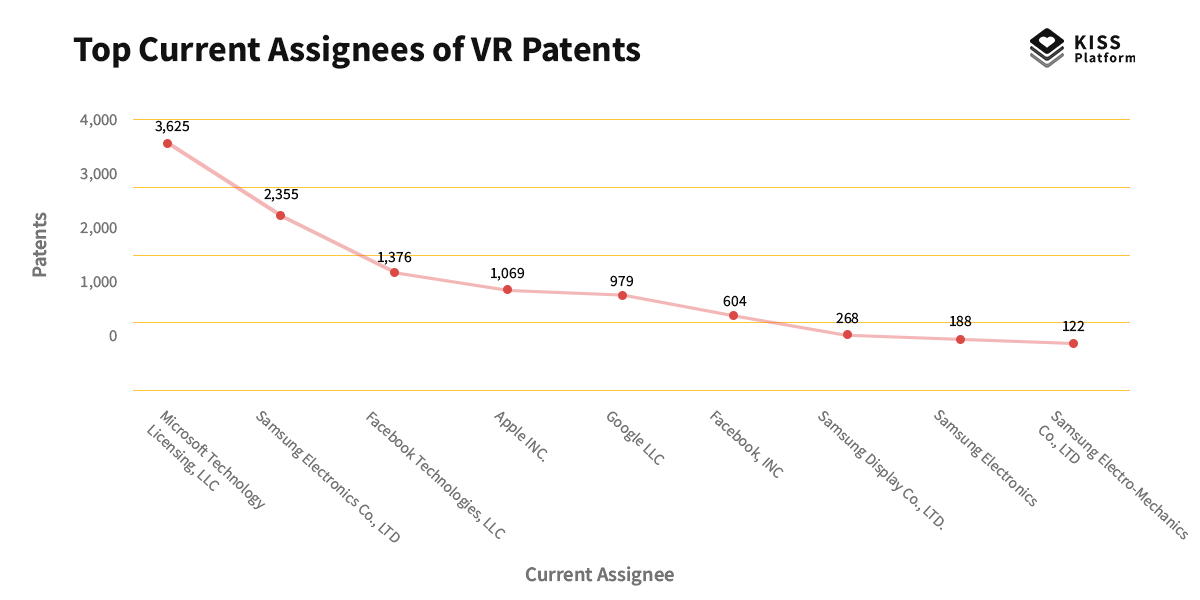 On the dating subject, Facebook also doesn't stand out. Dating is a hot space right now; just some weeks ago, Bumble, the dating app created by CEO Whitney Wolfe Herd, went IPO, reaching a valuation of $7 billion.
Facebook, among all the other features it has, also has a dating one. But are they innovating there?
Also no.
For this area, I used romance or romantic or relationship to do a better search since using the word dating would have multiple possible meetings.
The result: Facebook is number 6 for dating.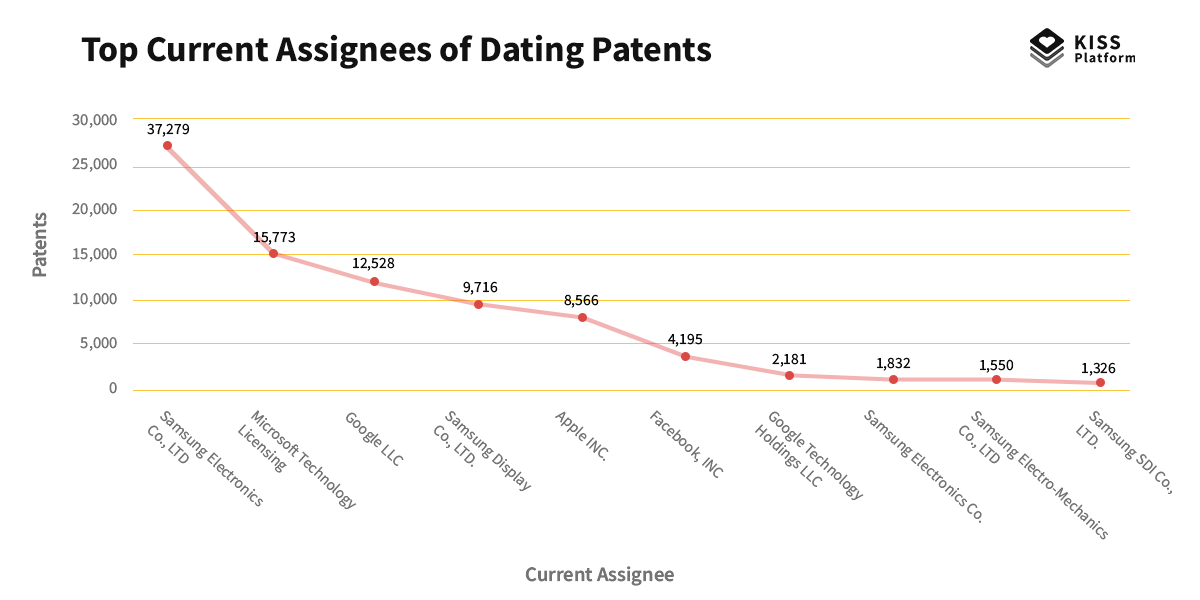 Again, even Microsoft, who's not famous for helping people get dates, ranks higher.
Facebook's future without innovation
In 2016, Mark Zuckerberg said in a meeting to not "be too proud to copy." Although these words were said in the context of building what's better for users, even if that means copying a rival company, it also speaks about the innovation culture inside of Facebook. 
Facebook is a company that has blatantly copied popular features from other companies, like Snapchat, Tinder, and now, reportedly, Clubhouse.
So far, developing similar solutions to what already exists has worked for Facebook but, will it work in the future?
The rise of other newer and more innovative social media platforms like TikTok has already affected the number of people using Facebook in North America.
The number of patents Facebook has is just a way of showing how the innovation culture inside of the company (or lack of it) is just driven by the need for increasing numbers instead of developing innovative products or features that people will want to use.
One thing is for sure, what was once a shiny, hot, new product everyone used every day is now a social network that's just copying everyone else, and that hasn't been able to keep up with the changes in the tech world. 
Image Credit: from the author; thank you!