Traditional commerce and trade practices have always kept the customer in dark about the products being sold and it's business information.

Sellers always had the upper hand while interacting with buyers. This means the true product value was never really made clear to the customer before the purchase. Even when purchasing a discounted product, customers were not so sure whether they are being charmed with decoy pricing, or if they had managed to strike a fair deal.

However, things have changed drastically since the evolution of the web and e-commerce.

The modern-day customer has instant access to unlimited information about products, brands, and competitors through several online resources that help in validating their purchase.
E-commerce has not only put the customer in the driver's seat but has also solidified the fact that a brand cannot simply attain success by just providing a quality product or higher discounts.
The ever-evolving purchase paradigm of the modern day customer has outsmarted the traditional eCommerce experiences and it's about time that eCommerce ventures enhance their store experiences to catch up with their customer expectations.
The Solution: Adaptive eCommerce
According to a prediction from Gartner analysts, by 2020 personalization engines used to recognize customer intent will enable digital businesses to boost up their profits by 15 percent.
With purchases being triggered based on peer to peer opinions and eCommerce experiences, an adaptive and personalized eCommerce experience has become the need of the hour.
E-commerce websites are not only expected to provide a flawless purchase process but they are also expected to establish an emotional connection between the brand and the customer.
However being adaptive doesn't mean simply identifying the user and referring to him with his name in your website CTA's and other interactions.
Delivering an adaptive eCommerce experience involves making your visitors understand that you do not just know them but also care about them. To achieve a truly adaptive eCommerce experience, brands need to personalize the overall eCommerce experience. This will include the user interface that handles, the customer onboarding, product ordering, fulfillment as well as marketing.
In a perfect world, the adaptive eCommerce model behaves differently for different users.
For instance, if an existing customer is searching for new products, the eCommerce store should adapt based on the past purchases and impressions of the customer and highlight the most relevant items within the search results.
Similarly, if a user has added a product in the cart, then the cart page should adapt to display relevant quality assurances about the product in order to promote purchase impulse.
However, to what extent can we stretch the adaptive boundaries of an eCommerce experience? With this article, we are here to find just that.
How to Implement Adaptive eCommerce
Adaptive eCommerce can only be executed by gathering precise and curated data about your customers. This data is then segmented in order to setup eCommerce store logics which personalize eCommerce experiences for customers.
A fancier term for this process is "User modeling" where the adaptive eCommerce system consistently gathers and maintain user data in two different ways:
Implicit data modeling

Explicit data modeling
Both data and adaptation are two faces of the same coin. How adaptive an eCommerce system can be, directly depends upon the extent of data being collected and the variety of data models being generated from that data.
To emphasize the relation between data modeling and implementing adaptiveness in an eCommerce system, we have divided the complete process of adaptive eCommerce setup into two phases.
Phase 1: elaborates the data modeling process.

Phase 2: discusses the ways to utilize the data models for implementing different facades of adaptive eCommerce.
Let's discuss these in detail.  
Phase 1: Understanding data modeling for adaptive eCommerce.
In the eCommerce ecosystem, data is a very ambiguous term. With modern day analytics solutions such as Google's enhanced eCommerce analytics,  you can set up virtually endless data points.
However, in order to actually convert such huge amounts of data into actionable metrics and deducing why a visitor is on your store, data analysts have segmented data into an implicit and explicit data type.
If a visitor has navigated to your website from a backlink, browsing from the product listing page to the product detail page, read the product description, maybe watched a video about the product, they have provided data about their interactions in an implicit way.
Key facts about implicit data:
This data is collected Implicitly by tracking user behavior.

This data is then utilized to enhance business logic.

Best way to generate such data is through google analytics and social media pixel tracking.

A non-intrusive approach is used to generate implicit data.

Some common data points include Past order history, Search queries and impressions.
ii) Explicit data and how to collect it.
Contrary to implicit data, explicit data involves conscientiously requesting information from the users about their preferences in order to provide them with personalized experiences. One of the most common examples is the "save our cookie" prompt that we see on every other website.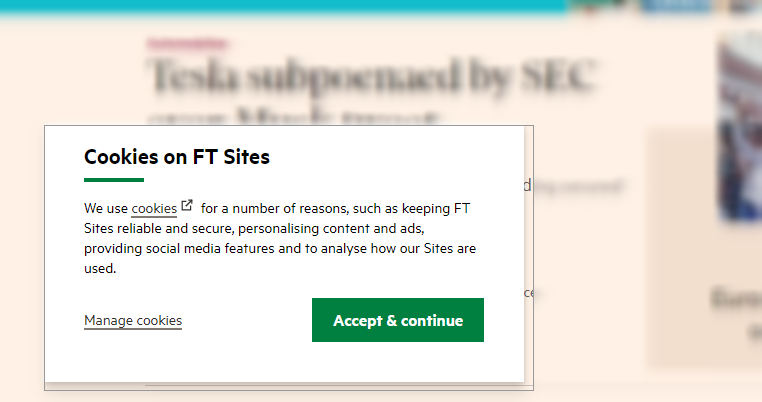 Explicit data gathering involves a value proposition to the visitors in a minimal way, convincing them that the data being asked for will be used to make their experiences more secure, reliable and personalized.
Key facts about implicit data:
Data is explicitly collected from the user with his content and actions involved upfront in the collection process.
Contact forms, surveys, Feedback forms, Newsletters are used to generate explicit data.
This data is intentionally provided by the users.
Some common data points include Reviews, Ratings, preferences, demographics, etc.
Capturing the right data at the time right time, eCommerce stores can be tuned to adapt for dynamic user preferences a deliver a truly adaptive eCommerce experience.
Phase 2: Adaptive eCommerce design best practices.
Once you have started accumulating actionable data about your audience, it's time to put it to good use. With the evolution of technology, there are new ways being introduced every day for making eCommerce stores adaptive.
Exploring all of them will be way out of the scope of this article. Therefore, we will cover the most essential aspects of adaptive eCommerce that must be personalized for delivering a user-centric eCommerce experience.
i) Adaptive user interfaces.
When it comes to personalization in eCommerce, user interface personalization is naturally on top of our list. The user interface is the presentation layer of any web application and it plays an essential role in engaging a customer.
In order to make your user interfaces adaptive, an eCommerce store can be configured to great lengths for implementing a personalized experience. This includes simply providing a retrofitted layout on the customer's device or going as far as showing custom content while the user is navigating through the website.
Few key eCommerce UI aspects that must be considered for implementing adaptiveness:
Content delivery: The UI design of the website should be cross-browser and cross-device compatible in order to deliver website content on different devices accurately. Depending upon the target audience and the website's maintenance budget, the website should either be adaptive or fluid responsive.
Prospect engagement: Use cookies to track customer login information, provide relevant product recommendations based on past sessions, generate personalized messages to greet the user, and for dynamically creating product listings based on past history of product impressions and purchases.
Gamification: A sense of reward while making purchases has proven to enhance the buyer engagement by many folds. By setting up a loyalty points or credits system and comparing customer achievement using their social media data, retailers can generate a sense of competitiveness.


You can also integrate loyalty programs provided by third party service providers by utilizing their plugins if available or using their API.

Impulse purchase: Subtle actions that intensify the purchase impulse of a buyer are a great way to enhance conversions. This can be done by setting up personalized discounts based on product impressions, creating urgency for a product using "low stock" notifications, and social proof notifications about the product being reviewed by a prospect.Another recommended way to trigger impulse purchase is by setting up dynamic banners highlighting the product quality on the cart page
ii) Adaptive fulfillment and store management.
Implementing an adaptive eCommerce experience needs to be well backed up by an adaptive store management process. This primarily involves order fulfillment and store management.
By identifying business KPI's and associating them with customer preferences identified through user modeling, an eCommerce business can enhance as well as automate back-end processes to deliver an adaptive eCommerce experience.
Few key fulfillment and store management aspects that must be considered for implementing adaptiveness:
Customer support: It goes without saying that an effective customer support is the lifeline of an eCommerce business. There can be countless instances when your audience will find the need to talk to a representative before or after making the order.Deploying an actual support team is a great choice, however, if there are budget constraints then utilize AI based chatbots for your store to provide 24/7 support automatically. Utilize available chatbot plugins depending upon your CMS or create custom chatbot of your own using services like Google Dialogflow.
Stock management: Re-stocking and warehouse management is considered as a conundrum by retailers, especially for startups. A store needs to keep a healthy flow of inventory in order to avoid spoilage, deadstock and reduce storage costs.There are several ways to effectively manage inventory such as setting up FIFO (first in first out) policy, performing regular inventory audits, analyzing past order history and predicting future trends.However, also consider automating the stock management process by integrating ERP or WMS systems with your eCommerce systems to keep a detailed track of your inventory, cost of procurement, turnover ratio, human resources as well as general forecasting for enhanced inventory management.
Order management: Delivering orders at the right time is crucial for a business to survive. Customers prefer vendors who can ship their orders with minimal delays.


Hence it is essential to manage the incoming orders with precision.

The process of adaptive order management goes hand in hand with proper inventory management.
Retailers must analyze past sales data in order to predict future demands and have stocks available when they are needed.
If in case a product is out of stock, utilize back order ability to take orders from a customer and provide fulfillment as soon as the stocks are replenished.
In addition to this, if you are managing multiple warehouses, then plan the stock in warehouses depending upon demographics, weather conditions, local sales trends to accomplish effective re-stocking, timely shipping, and seamless last mile delivery.
iii) Adaptive e-commerce marketing.
The final and one of the most essential frontier for adaptive eCommerce is digital marketing. Luckily, automating digital marketing is getting relatively easy with new and effective marketing automation services being launched with each passing day. The only concern is to utilize these services effectively with a sole purpose of personalizing marketing content for customers.
Few key eCommerce marketing workflows that must be considered for implementing adaptiveness:
Lead/customer segmentation: Before you actually decide on your market channels and content, it is essential to segment your leads and customers into specific groups.By utilizing CRM tools like HubSpot, ActiveCampaign, and Infusionsoft, you can synchronize your eCommerce database. You'll effectively segment your audience based on past customers, their purchase rate, engagement rate, new leads, hot and cold leads, etc.


These tools can help you target these customer segments with personalized and automated campaigns which we are covered in the next points.
Email marketing: Emails are the most prominent and successful communication channel for eCommerce businesses.A recent MailChimp analysis concluded that depending upon a size of the company, an average email open rate varies around 20 percent to 22 percent which is way greater than any other communication channel.

As it is evident that size doesn't play a huge factor in email-based conversions. Hence email marketing is recommended to everyone irrespective if you are a startup or an enterprise.

By utilizing personalized emails. Use:
Acknowledgment and appreciation of first customer order and maybe including a reward along with it.
Setting up cart abandonment emails.
Implementing automatic emails for dynamic retargeting.
Set-up automated emails for feedbacks and referrals post purchases can substantially increase engagement and conversions for a business.
Cross-channel messaging: What email misses out on can be covered using cross-channel messaging by setting up: SMS, website messages and browser push notifications.By utilizing automated messages based on multi-conditional segmentation, your eCommerce store can adaptively target customers based on their past purchases, categories, and product pages.
Conclusion
The commerce sphere has been revamped by E-commerce and customers are demanding personalized experiences.
In order to stand out from the competition among the changing trends, one needs to establish prudent personalization based on the contextual awareness that adapts and engages your audience according to where they are in their buyer journey.
While we have not covered every possible aspect, we hope that our effort of discussing the key adaptive aspects within an eCommerce business empowers our readers to build, grow and improve their in-store customer experiences with the changing trends in eCommerce.