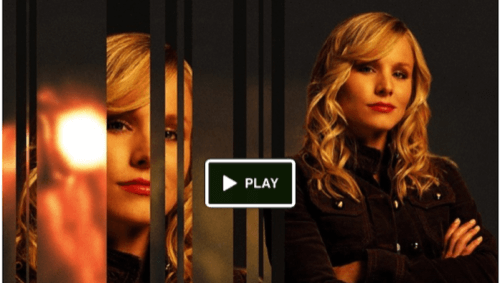 Veronica Mars, the critically acclaimed, little-watched television show from the mid-2000s was dead, buried — and nearly forgotten.
I saved it. With my iPhone.
I downloaded the Kickstarter funding app from the App Store. With a swipe of a finger, and my mobile Amazon Account, I pledged $10 to help the producer finance a movie based on the show. On Twitter, I told all my followers to do the same. Then, with a quick status update to my Facebook page, I encouraged my family and friends to do likewise — and to tell everyone they knew to follow suit. All told, it took less than five minutes, and now one of the best network TV series of the past ten years will live again, this time on the big screen.
The new Veronica Mars movie has been greenlighted, its financing secured, the star — the lovely and talented Kristen Bell — is signed. Nothing to do now but type out a script. I should at least garner a "producer" credit. The Motion Picture Academy is welcome to thank me at next year's Oscar ceremony.
On second thought, maybe the Academy should fear me. For I did not merely save Veronica Mars, I am leading the charge to destroy the entire film industry as we know it. My weapons? The technology I carry around with with me everyday. A smartphone, an app, cloud services, crowdfunding, social media and online payments.
Explosions In The Film Industry
The total gross film receipts in the U.S. last year were just under $11 billion. The average box-office take of a Hollywood film was a middling $16.5 million. This does not include international box office receipts, DVD sales, streaming or network television. The world consumes massive quantities of entertainment. Yes, we have a choice in what we watch and when and where but almost no choice, no direct say whatsoever, in what actually gets made, or by whom. This has always been the case — until now.
Despite its near-universal appeal, there may be no industry that's more insular, more inexplicable to the very public it appeals to than the film industry. Technology is changing all of this, exploding the industry outward and, finally, fully empowering those who buy the tickets. Yes, technology has radically impacted the industry itself — think amazing special effects, 3D, green screens, post-production wizardry. We can now download or stream our favorite films and TV series to watch them anywhere at any time — legally or otherwise. But until now, we were effectively powerless in what got made.
No longer. Veronica Mars will likely be only among the first of many multi-million-dollar Hollywood flicks that are produced solely because of the efforts of individuals scattered around the world, pledging anywhere from $1 and $10,000, and sharing their enthusiasm on social media. The crowd is no longer simply marketed to, but is now driving what gets made from the start.
Crowdfunding
Wikipedia defines crowdfunding as "the collective effort of individuals who network and pool their money, usually via the Internet, to support efforts initiated by other people or organizations." Rob Thomas, the creator of the original Veronica Mars series, spent years attempting to turn his creation into a film. Until he turned to the crowdfunding platform, Kickstarter, he failed every time. From The New York Times:
In its three seasons on the air "Veronica Mars" was never even one of television's Top 100 most-watched series, but in its afterlife it has broken new ground. On Wednesday night fans and supporters of that show about a wisecracking young sleuth (played by Kristen Bell) pledged more than $2 million to produce a "Veronica Mars" movie, less than 12 hours after the fund-raising drive was announced on Kickstarter.
Mr. Thomas told fans they had 30 days to raise $2 million for "our shot" at producing a film, adding, "I believe it's the only one we've got." And by about 9 p.m. that goal was met, with pledges continuing to come in on Day 2.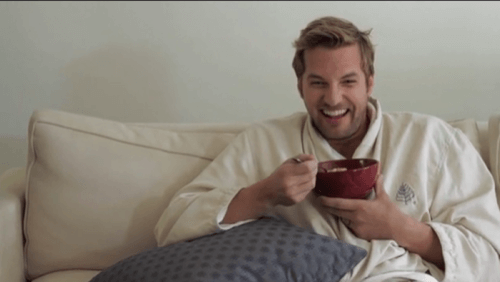 The Web, social media, online payment services — and the always-on connectivity our smartphones provide us — are enabling an entirely new form of financing. These technologies are a;sp enabling anyone to pursue their creative vision or build a better mousetrap by appealing not to a skeptical venture capitalis or a cynical producer, but to regular people who may share a similar passion or interest. The technologies we have in our pockets are simultaneously empowering us to both create our visions and fund those whose visions.
A Funding Platform for Creative Projects
For the Veronica Mars project on Kickstarter, fans could pledge from $10 to more than $10,000, with various goodies offered at each level. For $10, the "backer" receives a PDF of the shooting script on the day of the movie's release. For $10,000, a speaking role was offered.
Of course, Veronica Mars is a project with a built-in core of fans. Not all crowdsourced projects have that kind of juice to get to their funding goals.
But here's how it might work: A budding young filmmaker uses her smartphone to record a two-minute 'pitch' that she uploads to YouTube. Enough people react positively that she makes a Kickstarter project — seeking, for example, $1 million to make her movie and another $1 million to help market it. Not easy, but it might just work — even for people who would otherwise have no shot at raising that kind of money..
Crowdfunding, cloud services and mobile devices are remaking filmmaking and film financing. But let's not stop at funding Veronica Mars. The audience still doesn't have an financial stake in the creative endeavors we support. What if Veronica Mars turns out to be a blockbuster? Shouldn't I get a piece of those profits? After all, I was an early financial backer.
It's not like I'm asking to be onstage at the Oscars with Rob Thomas. Although….
Images from Veronica Mars Kickstarter project video.