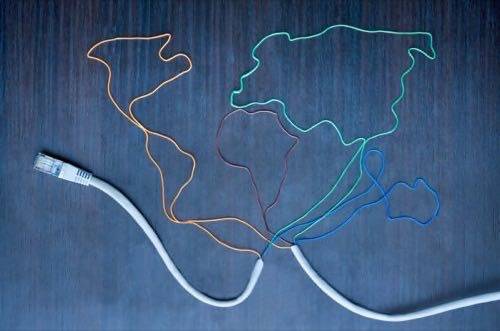 We're finally going to get a Big Data IPO, with Hortonworks filing its S-1 this month. Yet I'm not hearing much cheering from the people who have the most to gain in the short term: venture capitalists. In fact, over the course of the last two weeks, I've talked with a number of VCs and each of them has expressed the same concern:
Hortonworks filed to go public way too early.
Given its still shaky financials, the risk isn't merely that Hortonworks will struggle as a public company. The bigger risk is that a weak IPO will hold back other Big Data companies with better financials.
Rocket Ships Require Lots Of Fuel
In some respects, Hortonworks is a rocket ship, more than doubling top-line revenue growth. For the first nine months of the year, it pulled in over $33 million in revenue, more than double what it did last year.
This growth rate actually separates it from other subscription pricing-based peers, as Tien Anh Nguyen highlights:
The problem, however, is the source and cost of that revenue. For the former, as Gartner analyst Merv Adrian showcases:
Hortonworks' 3 largest customers (Yahoo, Teradata, and Microsoft) account for 37.4% of its revenue–and two are investors. The biggest is Microsoft, at 22.4% now–it was 55.3% for the year ended April 30, 2013. That sort of concentration never makes investors too happy, and though it is declining it's still sizable.
So that's one risk.
The second is the cost of that revenue. Hortonworks has traditionally spent $3 for every $1 it makes. While recent results are marginally better—Hortonworks lost $87 million en route to acquiring $33 million in revenue in the January-September period this year—they still reflect the "spend big or go home" mentality that afflicts many Big Data companies.
As former Cowen & Co. analyst and current independent consultant Peter Goldmacher told me recently, most of the billions Big Data startups have raised "is going to go-to-market endeavors," not necessarily differentiated product functionality that enterprises will pay to use.
It's therefore crazy to hear Nguyen laud Hortonworks for:
spending at the level of companies 2-3 times its size—literally "punching above its weight"—ostensibly to acquire customers and maintain absolute product leadership.
Since when do we call it "punching above one's weight" to spend more than peers?
Product Differentiation?
And since when does Hortonworks have "absolute product leadership"? It doesn't. Gartner calls Hortonworks' "data lake" message a "fallacy." Basho CTO Dave McCrory is not so kind: he calls it a "data garbage heap."
Hortonworks is a good company filled with smart people, some of whom are friends. But Hortonworks' strategy is to contribute all of its intellectual property to open-source communities. By definition, the only product differentiation it has is what competitors decide to give it.
As Adrian points out, Hortonworks' "R&D spend enables their competitors too. It won't separate them quickly and dramatically from the pack any better to have much more spending on either or both."
Whatever one may feel about the moral superiority of this strategy, after over 15 years of vendors trying to use open source as a business model, only one company—Red Hat—has managed to do so successfully. (And even that success is subject to question, as Graham Neray points out.)
I Needed The Money…
Regardless, Wikibon analyst Jeff Kelley posits that Hortonworks "needs capital to compete with Cloudera after [its] huge Intel investment." That sum amounted to a mighty $740 million concession by Intel that its own Big Data plans were better served through Cloudera than building its own Hadoop distribution.
Still, if Hortonworks needs money to compete with Cloudera, $100 million comes up $640 million short.
More to the point, while $100 million is a lot of money, an IPO is perhaps the hardest way for Hortonworks to raise that sum, as Gartner analyst Nick Heudecker intimates:
@jeffreyfkelly @mjasay Isn't it a $100m filing? There are cheaper ways to get $100m in the Valley than IPO.

— Nick Heudecker (@nheudecker) November 19, 2014
But let's be clear: Hortonworks doesn't really need the money. It currently sits on over $111 million in cash, cash equivalents and short-term investments. It's swimming in money.
Betting The Big Data Market On HDP
I'm sure there are compelling reasons for Hortonworks to file, although it's not comforting when the best Adrian could come up with is "if not now, when?" You look at New Relic's S-1, filed on the same day as Hortonworks', and you think: "This is a company that deserves to be public." It has over $100 million in annual revenue and ever-narrowing losses.
Hortonworks' filing doesn't inspire the same confidence. Rather, it creates all sorts of uncertainty about Hadoop and the overall Big Data market: whether it's viable and whether its leading vendors can eke out a living.
Cloudera was quick to insist that it can. With more than double Hortonworks' revenue (the company will do over $100 million this year) and a better profit/loss profile, Cloudera still feels it should wait for an IPO.
Of course, maybe Hortonworks is simply putting a public price tag on the company. I've heard from several VCs that they expect Hortonworks to get acquired on the way to the IPO altar.
If this happens, Goldmacher's contention that the first Big Data vendor to get acquired will win makes Hortonworks' premature filing seem opportune:
The minute an acquisition happens, your distribution lead is smoked. Customers don't want to buy products. They want to buy a suite that fits into their existing architecture. Once a Big Data startup is bought, suddenly that product has a compelling, comfortable story for the enterprise.
This isn't necessarily good for the market or for customers, but it may be perfect for Hortonworks. That may be enough to countenance moving on an IPO before its financials justify it.