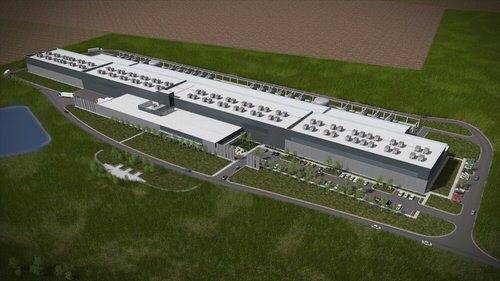 Facebook is planning to build a massive data center in Altoona, Iowa, the company said on Tuesday. That's right, Altoona, Iowa, a suburb of Des Moines.
With more than a billion users around the world to support and just three wholly owned data centers (Forest City, North Carolina; Prineville, Oregon; Luleå, Sweden, with the latter two still being built out) Facebook may have needed another location. (The company has also stashed servers in at least two co-location facilities owned by other companies, on both the East and West Coasts.) But why Altoona, Iowa?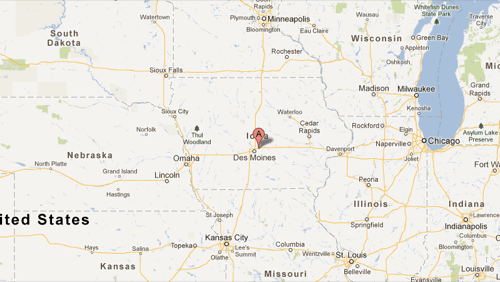 Why Iowa?
According to The Des Moines Register, which deserves credit for breaking the story on Monday, Altoona officials sold Facebook on four key selling points:
The site sits on the nexus of an interstate fiber optic system, providing connectivity to the rest of the nation.
A power substation sits within half a mile of the campus.
Transportation access.
Environmental stability.
The last is an increasingly important consideration. Data-center providers that went down during Superstorm Sandy in New York last year learned that lesson well; hurricanes, earthquakes, tornadoes and other natural disasters can bring a cloud services down just as effectively as a power outage.
A Facebook blog post, meanwhile, cited "an abundance of wind-generated power" as well as proximity to "a great talent pool that will help build and operate the facility" as reasons for building in Altoona. Apparently, Des Moines and Ames are the new Silicon Valley and Boston when it comes to technical skills. The new facility will break ground this summer and begin serving traffic in 2014, Facebook said. According to the Register, Facebook's facility "will join what's becoming a data center corridor of sorts in Altoona. LightEdge was built in 2006, and Enseva will break ground this spring."
Facebook hasn't confirmed the size of its new data center, but the Register earlier this month claimed that planning documents put it at 1.4 million square feet and said Monday the total investment could hit $1.5 billion. That's about four times the size of the company's Prineville facility – and 50% larger than Apple's $1 billion investment in its new data center in Maiden, North Carolina.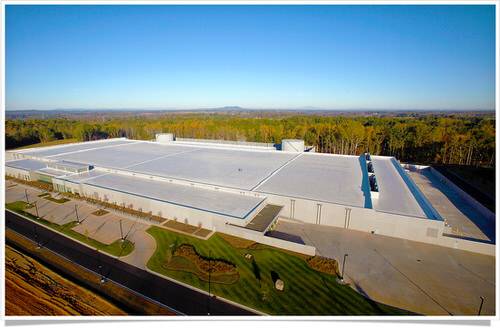 "In the coming years, as our service continues to grow and people share and connect in more ways, we need to make sure that our technical infrastructure also continues to scale," Facebook's Jay Parikh said in the blog post. "Our goal is not just to deliver you a fast, reliable experience on Facebook every day – we also want to help make connectivity a universal opportunity. Our data centers are essential for making that happen."
How Facebook "Hacks" Its Data Centers
Facebook has put almost as much technology effort into its data centers as its core services. Earlier this year, Facebook disclosed that its Luleå facility would be entirely built on hardware constructed by no-name server manufacturers using designs developed by the Open Compute Project, which shuns "vanity" hardware sold by traditional server vendors like Dell and Hewlett-Packard in an effort to minimize cost. Rather than pay top dollar for the most sophisticated and powerful equipment, this kind of "open source hardware" approach adds capacity by just adding ever more cheap, generic servers.
(See also Can Servers Save PC Manufacturers? Sadly, No.)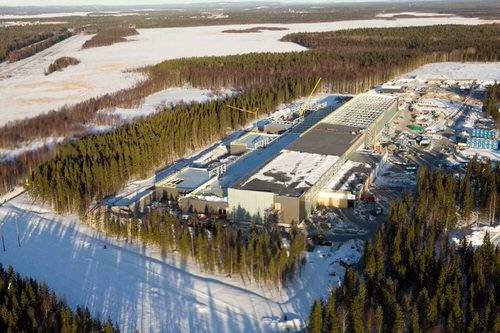 Facebook also has been a pioneer in using natural or ambient cooling its data centers. Traditionally, data centers place servers on raised floors cooled by mechanical "chillers," or air conditioners, that push away heat from the servers to keep them running properly.
Facebook's Prineville facility uses a combination of evaporated water and ambient air to cool the servers without the need for energy-hogging chillers; its Swedish site uses the frigid near-Arctic air to do the same thing. (Google, meanwhile, is building a data center in Hamina, Finland, which pumps water – and exchanges heat – from a nearby canal.) Although Facebook hasn't disclosed how its Altoona servers will be cooled, it's likely to employ some form of evaporative cooling.
Last week, Facebook was the first to offer a near-real-time look at the Power Usage Effectiveness (PUE) — the all-important batting average of a data center's energy efficiency — of both its Prineville and Forest City facilities. A few years ago, a PUE of 1.8 was considered average; the Prineville facility's PUE now regularly pushes below 1.10, close to the 1.0 ideal.
Lead image via Facebook.