With the rise of the modern developer, traditional IT operations is dead, right?
Not even close, says Puppet Labs founder Luke Kanies. And he should know. Puppet is one of the technologies at the heart of the DevOps phenomenon, a merger of traditional IT and app development in which developers take on more responsibility for running the infrastructure that hosts their apps—in part, by automating it.
See also: DevOps: The Future Of DIY IT?
Yet Kanies believes that while there are "plenty of environments that can survive without ops for a while," they almost certainly don't look like the enterprise you work for today or want to work for tomorrow. As Kanies points out, even developer-heavy organizations like Google still depend upon operations:
@dberkholz @benkepes it's a great concept, but production is still production, and even at google, ops owns production

— Luke Kanies (@puppetmasterd) August 25, 2014
To get more insight into the shifting landscape of IT operations, I sat down with Kanies to learn more about how operations is changing, and where it's going.
Long Live Operations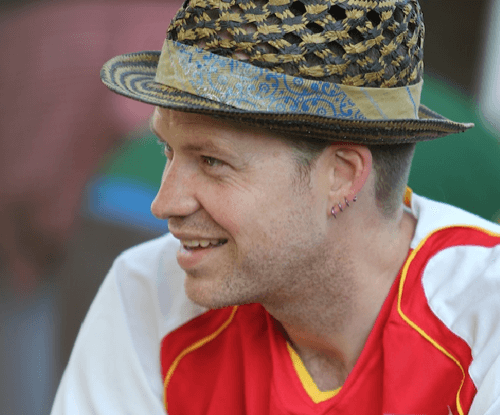 ReadWrite: Developers are the new kingmakers. What does this mean for operations? Are they doomed?
Luke Kanies: I don't buy it. Developers have been the kingmakers since the 90s, and yeah, things are different, but to say that operations won't have a significant role in the future just doesn't make sense.
The reason why operations is feeling pressure now is that they have a real competitor for the first time—if IT says no enough times, the developers just work around them, which is how you get shadow IT. That competitive pressure won't result in IT going away, though, it'll result in IT stepping up.
Or at least, that's what will happen in most cases, eventually.
Sure, there are plenty of environments that can survive without ops for a while, like all-developer startups with no users and no production, and there are environments where IT just can't get it together, like very outdated enterprises where the only way to drive change is to essentially give up. In most cases, though, the majority of IT will shift, change, and evolve.
You're already seeing outsourcing move from the technology to the service layer, which is working really, but also doesn't make IT go away. Salesforce and Dropbox both still have sysadmins; I know, because they both use Puppet. However, your using them means your own IT load might get a bit smaller.
Specialize, Specialize, Specialize
RW: You seem to think there's a very long shelf life left for Ops. Why? What is essential about the role Ops plays?
LK: You can move operations around—outsource to Savvis, outsource at the service layer to a SaaS provider, abstract via a PaaS—but fundamentally, there are different skills involved in making infrastructure work and in running applications than there are in building them. It's fundamentally about specialization, and specialization gets deeper over time, not shallower.
RW: How is Ops changing? What tools do they need to know?
LK: It used to be that a sysadmin had to know every piece of technology, but somewhat shallowly. Now, with SaaS, and the (slow) transition from vertical network/storage/system/etc silos into horizontal abstractions across the whole datacenter, we're finding that sysadmins can go deep on a few topics.
I think the best analogy is from the industrial revolution: Going into it, every farmer made nails, clothes, thread, furniture, houses, and everything else. As excess capacity was created through productivity, people began to specialize and sell the results of that excess capacity.
So, if you were particularly good at making nails, you could focus on that, and sell the extra. The reason there was someone to sell the extra nails to is that someone else was good at making thread, or cloth, and they could sell that.
We're seeing something similar resulting from SaaS. Modern startups get to focus almost exclusively on a couple of applications, and they outsource everything else to service providers.
At Puppet Labs, basically all of our infrastructure is focused on our customers; we have SaaS providers for email, file-serving, trouble tickets, and essentially everything else. This allows us to specialize, so our sysadmins (and developers) go deep, and it allows our providers to similarly specialize.
Thus, it's a long transition from an inch deep and a mile wide to a mile deep and an inch wide.
Technology As A Core Competency—For Everyone
RW: Look 5 years out. What does development look like then? How about Ops?
LK: I'm not a huge fan of prognostication, because I hate being wrong, and I'm not convinced you can sufficiently reliably predict to avoid the egg on the face.
That being said, it's pretty easy to believe that in the future we'll have more servers providing more services that evolve more quickly, and they'll be more important to us. Mostly that just means that technology will have to be a core competency of essentially everyone, and none of the stuff we're doing now is anywhere near done.
If you think you're missing the cool stuff, don't worry. Everything that comes after is even more interesting than what's happening right now.
RW: With that in mind, if you were giving advice to someone graduating from college and interested in enterprise IT, what would you tell them? How should they build a career in IT?
LK: Wow. I wouldn't really give fair answers to people, because I didn't travel a path that others would. [Ed. note: He's not kidding. Kanies grew up on a hippie commune in Tennessee.] I have a degree in Chemistry from a liberal arts college [Reed College], and I got fired a *lot* in my path to becoming a sysadmin.
Given that, though, my advice is to become uniquely valuable.
That is, become great at something that the market finds useful, and spend the majority of your time finding a way to be more valuable than the people around you. Don't travel the well-trodden path, but also, don't spend too much time bouncing around. Practice, learn, spend hours and hours improving.
You need to spend the next 5 years getting what amounts to a PhD. in whatever you're working on. What books do you have to read, what jobs do you have to take, what risks do you have to run, to learn what you'll need to base your career on? Answer those questions, and you'll be OK.
RW: How do companies use Puppet? How is this different from the old world of Ops?
LK: What's different is that it's faster, and more fun. The biggest pressure our customers feel is to move more quickly, both in making decisions, and in carrying out the resulting work. Puppet helps them stop firefighting and doing trivial repetitive work, and spend more time doing the interesting strategic work that involves getting more of your software out to your customers more quickly.
This makes the sysadmins happier and more fulfilled, because they like their jobs better and they're more relevant to their companies and customers, and it ties the work of IT to the strategic priorities of the company, which means the rest of the company is much happier and more aligned.
Lead image courtesy of Puppet Labs