Air purifier's provide health benefits to anyone that works in an office or spends long periods at home.
To address these concerns, numerous air purifiers have appeared on the market to clear the air. The latest one is the Coway Airmega. Here's my review of this smart air purifier.
About the Coway Airmega AP-1512HHS Air Purifier
Coway uses a four-stage filtration to clean and purify the air in areas that are approximately 325 square feet or smaller. The filtration stages include a pre-filter, an odor filter, a HEPA filter, and a bipolar device design to remove air contaminants.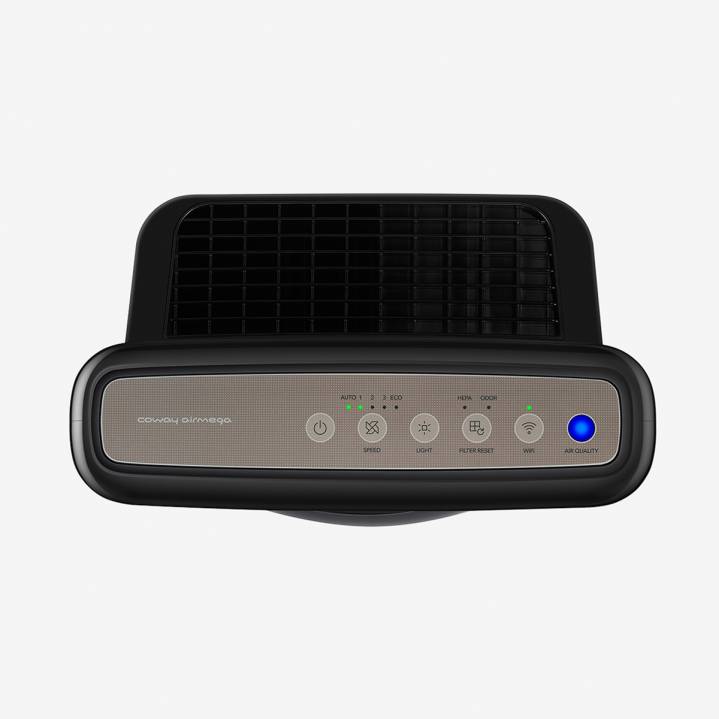 Features and Functionality
Coway has some standout features offered with this air purifier.  There is an auto mode that continually assesses the air quality and adjusts the fan speed to ensure high-quality air.  The ECO mode syncs the motor with air quality sensors, so the fan only runs if it is needed for purifying the air.
The air purifier has easy to understand and use control buttons, which are located on the top of the Airmega. There are buttons to turn it on and off, fan speed settings air quality light (on/off and red for bad air and blue for good air), filter reset, and WiFi.
Features include an app called the IoCare app. The app allows me the ability to control the air purifier from anywhere. All I had to do was register the air purifier, and then the app starts offering options like a timer where I can set how long I want it to run each day.
The app also controls many of the features located on the control panel, including on/off, fan speed settings, and air quality. Finally, the app gives me real-time air quality reports.
Smart Home Integration
The Coway Airmega also works with virtual assistants like Amazon's Alexa and Google. For Alexa, you need to download the Alexa Skill for Coway. To use it with Google, you need to enable the Google Assistant routine. It's a smooth integration process that took only minutes.
The air purifier also works with Amazon's Dash replenishment services to ensure you have air filters when needed.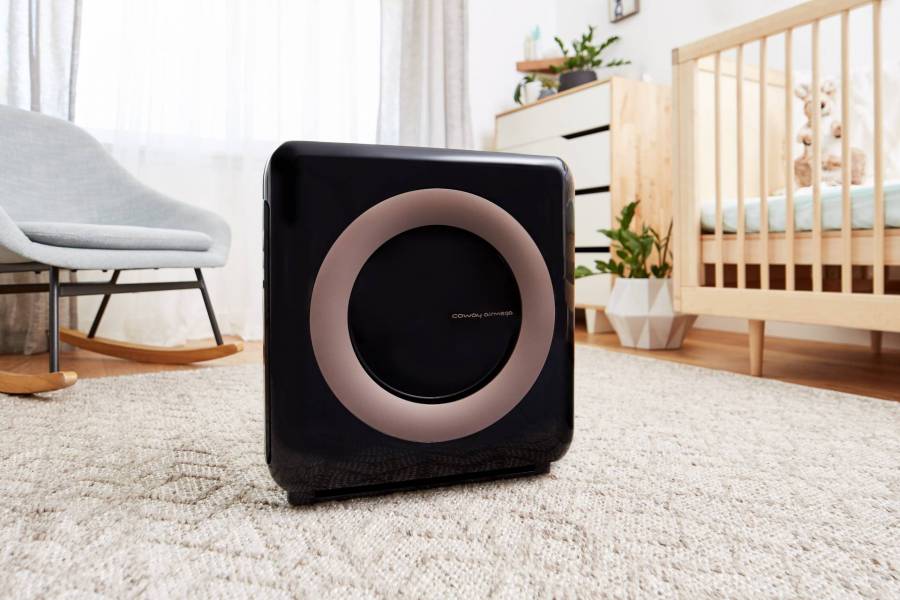 Overall Performance
After testing the air purifier for a few weeks by using the control panel and the app, using different fan speeds and times, I found that the air in our family room — even felt much cleaner. There was no visible pet hair or dust.
The air purifier worked well each time it was used, which was on a daily basis for about a month. The wireless connection and integration with Alexa also never experienced any problems.
What I Like and What Could Be Better
The size of this air purifier is ideal. I've tried others that work well for large rooms. However, you have to tote it around on wheels. At just over 12 pounds, this portable size actually suites me better for moving it around our house and even taking it into the office.
The Coway company also offers larger air purifiers that cover more square footage if you need that.
The design stands out — clean air — clean design.
I never really thought about design mattering with an air purifier since all of the ones I've ever seen are utilitarian in design. However, Coway proves that you can make something functional that blends seamlessly into the modern home or office thanks to its cool copper-colored front and glossy black exterior.
This is a powerful air purifier because it cleared the air of dog hair and dander as well as dust and other particulate matter. It's also quiet, which I appreciate if it's on and I'm reading, working, or watching a movie.
While it seemed expensive at first, I'm pleased with the results. For a smaller air purifier, it works well and delivers on my investment. Also, the filters only need to be replaced once a year and are relatively cheap (approximately $69 each) compared to those used in other air purifiers.
Where to Buy
The Coway Airmega costs $299. You can buy it from their website as well as retailers that include Amazon, Walmart, Target, Bed Bath & Beyond, Kohls, and more.
In the Box
The Coway Airmega is the only thing in the box.
Overall Thoughts
If you have allergies or asthma or you just want to enjoy purer air in your home or office, then the Coway Airmega air purifier can help minimize those issues and provide pure air. It provides good value, exceptional design, and reliability that makes it an air purifier to seriously consider.