I am a big fan of the Coway Air Purifiers. I have a large Coway at the office and last year with COVID issues, I moved to a new location — and I'm currently quite close to the freeway. I decided I wanted another Coway Air Purifier at home and got the Coway Airmega 150 to try out.
The Coway Airmega 150
The Coway Airmega 150 is a true HEPA Purifier with air quality monitoring and auto mode. It contains a filter change indicator and comes in several colors (dove white is beautiful and goes with anything).
Coway Airmega 150 uses a three-stage filtration system. The filter is washable (oh yeah! I like that). The filter captures and reduces up to 99.97% of 0.3-micron particles in the air — this includes clearing out pollen and pollution. Living by a freeway let me know, even more, how important these features are.
Yesterday I had two clients meet at my home, who didn't want to meet at the office because of COVID-19 (which I understand). But I don't have people come to my home because of COVID. But, I thought of what I loving call "My Airmega" and hoped it would "protect" me.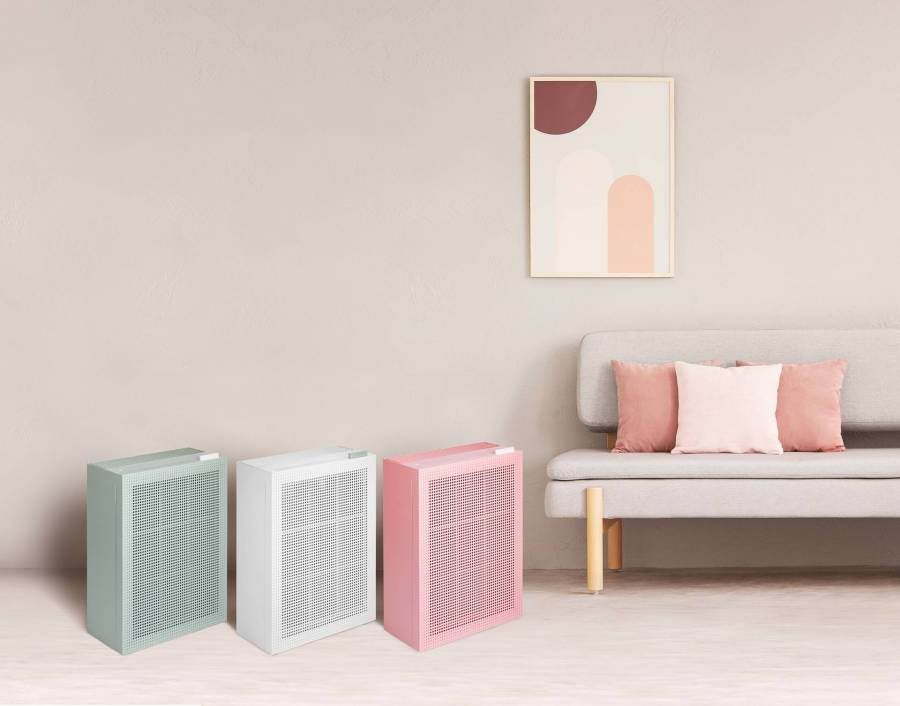 Features and Functionality
The air purifier is really straightforward. The purifier can be delivered to your door — you unpack it and plug it in. Simple. You can purchase your Airmega 150 — on Amazon as well as the Coway Company.
While the clients were at my home, one of them asked why the red light was on the filter? I looked out of my top-floor balcony window at the freeway. Smog! I had not felt the ol' asthma kick in — why? Because of this Airmega!
I've watched the air quality for several weeks now and was able to explain that the pollution sensor will let you know — in real-time how clean or dirty your indoor air is — every minute of every day.
Several hours in the morning and later in the evening the filter dot shows red. I appreciate the quality of that sensor — and know that my "auto" setting is working just right. Earlier during COVID — it didn't glow red — and the smog wasn't kicking up and the freeway was not so noisy. But people are beginning to emerge again and it's apparent in my air purifier system.
You can leave your fan on all the time or you can set it on auto to detect when it will turn on the fan. If you have the system on auto, if no pollution is detected for at least thirty minutes, the fan will automatically stop.
What I Like and What Could Be Better
The size of this purifier is perfect for me and for almost any room. I've tried other purifiers that work well for large rooms. This purifier can clear 214 square foot rooms (so like a 15 ft. X 15 ft. room). My ceilings are high (12 feet) and the Airmega still keeps the air clean.
I like that the Airmega 150 has a really clean, sleek look that looks modern and not clunky.
Where to Buy
The Coway Airmega 150 costs about $150. You can buy it from their website as well as retailers like Amazon, Walmart, Target, Bed Bath & Beyond, Kohls, and more.
In the Box
Packaged just right — the Coway Airmega is the only thing that comes in the box. Everything is self-explanatory.
Overall Thoughts
Having allergies (especially when it brings on asthma) is no fun. If you want to enjoy cleaner air in your home or office — the Coway Airmega air purifier will help minimize your issues. This air purifier is a good value (I've looked and tried out many filters) the design is great and it has great reliability.
Remember that taking care of your health is especially important at this time of COVID-19 and that keeping your air purer can be an overarching help to your health — especially if you live by the freeway as I do!
Top Image Credit: daria rem; pexels; thank you!