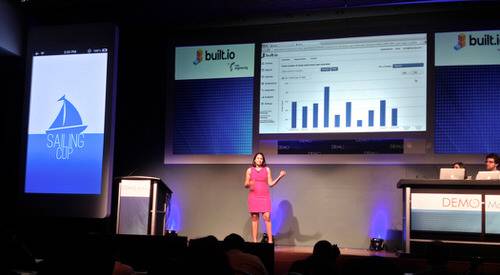 As programming tools become increasingly accessible, it's not the actual building of a mobile app that's difficult. It's the time it takes — and the risk nobody will ever use it. Studies estimates that 26% of mobile apps are used just once, and more than 60% never get downloaded at all.
We are well into the age of the disposable mobile app. Now, according to Raw Engineering, the makers of Built.io, we have the fast, easy to use app-development technology to match.
Temporary, Disposable Apps
Today, many businesses create apps for a variety of occasions, including one-time events like conferences and product announcements. But for most businesses, building these apps is a process that can take several months. At Demo Mobile 2013, Raw Engineering CEO Neha Sampat showcased an app her team built in a week.
"The life of an app used by enterprises is sometimes as short as a month," said Sampat. "If it takes you three to four months to build an app you're only going to use for a month leading up to an event or a conference or an announcement, there's no [return on investment] there."
Leveraging Built.io, Sampat said, app development can be almost "plug and play."
"We provide the back end, the building blocks, the basics of the app ready to go – and they can spend their time working on user experience and the app itself."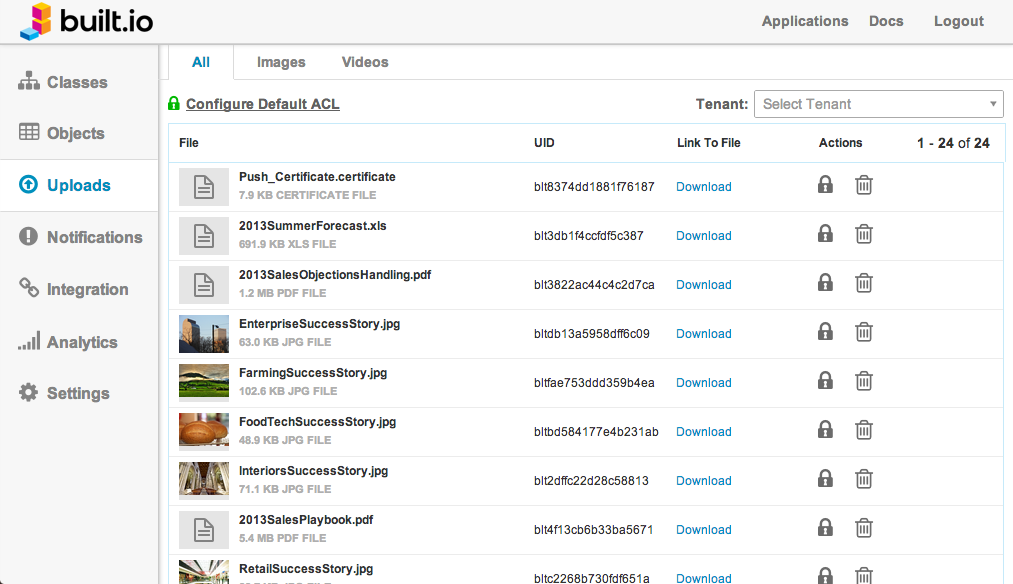 Crowded Market For App Development Tools
Decluttering the back end of app development is a mission on everybody's mind. Built.io joins a crowded market, including services like Parse (just acquired by Facebook), Kinvey and Cocoafish. But here's what makes Built.io different, for better or for worse: anybody can use it.
(See also The Rise Of Mobile Cloud Services: BaaS Startups Grow Up.)
Creating new apps requires a developer's assistance. But "once the app is built and available, [employees] can log into the [content management system] and upload additional photos, press releases, anything they need to do to update the app without running to their developer or IT department," Sampat says.
The easy-to-use, what-you-see-is-what-you-get visual design is intended to make app upkeep less of a headache for developers. But developers have also historically been gatekeepers. When everyone and everyone at a company can make updates to the company app, what's to keep the company app from becoming a huge, cluttered mess?
Developers In Charge
To avoid that, Built.io keeps developers in charge. A Built.io feature lets them assign roles and privileges to specific users. For a conference app, for example, the developer might give the organizer permission to update event names and times, but not to alter the structure of an app.
Built.io has the potential to make developing a company app so fast and so easy (the beta is free) that everybody in the office may want to create apps for every purpose they can think of. The question yet to be answered is whether non-developers will use their newfound powers for good – or end up helping to churn out useless apps on a weekly basis, adding to the existing glut of unwanted and unused mobile apps.
Photo and screenshot via Raw Engineering