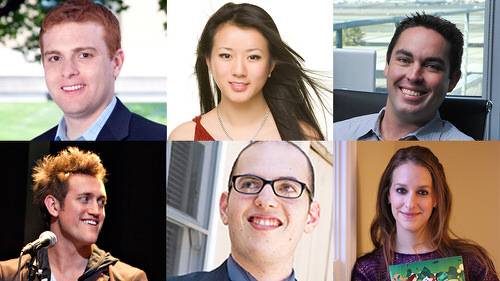 Everyone talks about the difficulty and importance of securing funding for your new startup. But that's not the only way to go. Plenty of startups intentionally avoid taking investor cash in an attempt to control the direction of their companies and focusing on product.
So called "Bootstrapping" can be a boon or a bust; you might be missing out on the kind of fast growth a only major cash infusion can provide, but running lean has advantages too.
For insight, we asked seven experienced bootstrappers from the Young Entrepreneur Council (YEC) to share, firsthand, the biggest benefits they've seen from bootstrapping – and what startup founders need to watch out for.

1. You Don't Need Money To Teach About Money
I bootstrapped my most recent startup because I didn't want to lose control of the creative direction before I had proven the concept and sales model. I'm working in an area which has little-to-no track record (financial literacy education for young kids by working with financial institutions as distribution channels), and I wanted to test it first before having to answer to someone who wants to do it his way. An upside to doing it this way is that I am acutely aware of my spending decisions and make them with much thought, but this can also be a downside. There is never a clear "right way," so I continue to bootstrap until my gut tells me otherwise and/or a great opportunity presents itself. – Darrah Brustein,Finance Whiz Kids | Equitable Payments
2. Don't Strap Your Startup Too Tightly
The biggest benefit of bootstrapping for me is that I own 100% of my company, which means I have the freedom to take it any direction I please. There are no outside investors with their own special interests. I am solely responsible for the success or failure of the company. This, in turn, causes some drawbacks as well. Advice and opinions from investors can be very valuable and beneficial to the growth of your company. In addition, their networks can also produce connections that weren't previously available. However, I've learned quickly that there are many successful entrepreneurs who are happily willing to give advice and direction without wanting anything in return. It's up to me to reach out and show genuine interest in their advice and experiences. – Shahzil (Shaz) Amin, Blue Track Media, LLC

3. Trading Growth For The Ability To Pivot Quickly
Contrary to what you might think, being in bootstrap mode actually makes pivoting easier. With a lean operation, the costs for dropping ideas and moving in a new direction are minor, whereas the sunk costs that come with pivoting with money can be nerve-wracking. The biggest drawback is the loss of opportunity for rapid growth. There can be instances where hitting your niche hard and fast is crucial to establishing yourself in your market. A cash infusion at the right time can be what saves your company from the startup graveyard. – Nanxi Liu, Enplug

4. Keep The Profits
One of the most under-recognized benefits to not bringing in outside funding (in particular, institutional or VC money) is that it means if you create a profitable company, you can actually distribute and enjoy those profits – meaning you can have a positive (and ongoing) outcome outside of a liquidity event. VCs are not interested in receiving dividends – it's just not in their business model. They want cash to sit on the balance sheet, or even better, see it all thrown back into the business (even if there aren't necessarily good places to put it). – Michael Mothner, Wpromote

5. Focus On The Customer
The greatest thing about bootstrapping ColorJar is that our management team gets to do what's best for our customers, rather than our balance sheet. By all means, we're trying to run a strong business – and we've grown quickly – but if we want to take a calculated risk or go the extra mile for a client when it's not in the budget, we can just go for it and act quickly. The drawback of bootstrapping is managing the ebbs and flows of cash flow without a cushion, but banks can help there. Overall, we're a better company with a better process and better service because we've grown at our natural rate and not at the rate required by capital injection. – David Gardner,ColorJar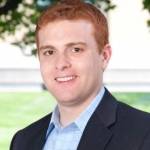 6. The Ability To Keep A Day Job
I bootstrapped my business for almost seven years while working 80 to 90 hours per week as an investment banker and later a VC. It was a significant personal sacrifice, but I was able to reinvest 100% of the cash flow from Varsity Tutors and a large percentage of my "day job" earnings into growing the business. As a result of that initial sacrifice, money was spent improving every aspect of the company's operations, as opposed to paying myself a salary. Since I had a day job upon which I could rely, it allowed me to be far more aggressive with the investments we made in improving the company. The downside was missing years of social activities. In retrospect, it was certainly worth it. – Chuck Cohn, Varsity Tutors

7. Don't Spend Money,
Make
Money
In my experience, the biggest benefit of bootstrapping was learning how to offer a great-quality service. Because we weren't funded, we had to make money, and the only way to do that was by offering a great service and hustling. Bootstrapping makes you grow as a person. It's tough, stressful and full of ups and downs. And those things teach you invaluable lessons. – Zach Cutler, Cutler Group

The Young Entrepreneur Council (YEC) is an invite-only organization comprised of the world's most promising young entrepreneurs. In partnership with Citi, the YEC recently launched #StartupLab, a free virtual mentorship program that helps millions of entrepreneurs start and grow businesses via live video chats, an expert content library and email lessons.