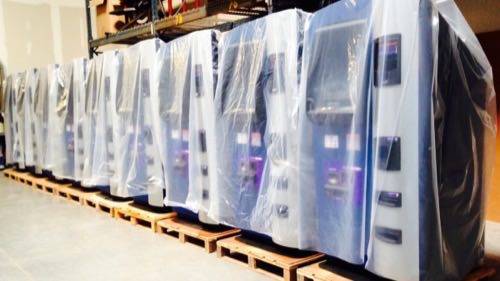 Here's the good news: Bitcoin is money, as far as the US government is concerned.
But the bad news is, being deemed real money involves a level of regulation that Bitcoin utopians, who describe the digital currency as a way to escape the strictures of governmental oversight, may not have been counting on.
In the current world of Bitcoin, potential buyers currently have two choices. They can buy Bitcoins through an exchange, a lengthy process that involves disclosing a bank account, government ID, and sometimes a past utility bill, to a site they don't quite trust. Or, they can, as this reporter tried, exchanging cash for Bitcoin with a stranger whom they might trust even less.
Bitcoin vending machines, which trade cash for Bitcoin, and Bitcoin ATMs, which exchange from cash to Bitcoin and back again, have been seen as a third option friendlier to new Bitcoin users. But anyone who thinks such machines will herald an age of anonymous, untraceable transactions free from government scrutiny has another think coming.
The real question is whether anyone can navigate the nuances of Bitcoin law carefully enough to actually purchase a vending machine or ATM and keep it going without stepping on regulators' toes.
A Long, Expensive Struggle
When Aaron Williams became the first person in the United States to own a Bitcoin vending machine, his legal legwork had only just begun.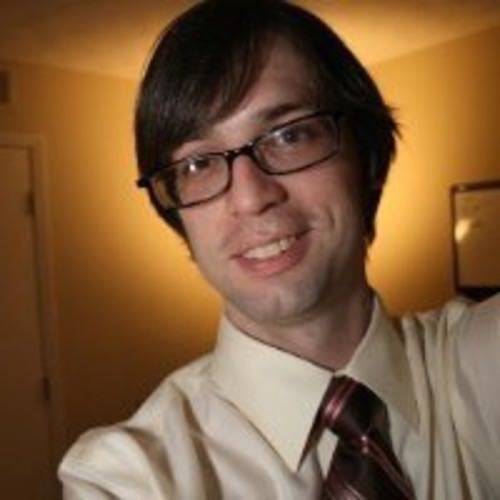 The Atlanta, Georgia resident said that it would take weeks before he could operate his machine in public, thanks to all the regulatory requirements he and his lawyer still had to meet.
"The paperwork isn't a big deal," he said. "It's choosing—and executing—the right compliance strategy in a regulatory landscape that was never intended for something like Bitcoin."
Since Bitcoin is still such a nascent currency, US lawmakers don't have Bitcoin-specific regulations in place. So before Williams even placed an order for his $5,000 Lamassu Bitcoin vending machine, he put more money down on a lawyer, Bitcoin legal expert Marco Santori. The upside of hiring a lawyer who specializes in Bitcoin? Santori accepts the currency from Williams in lieu of US dollars.
With his legal team in place and the machine on order, Williams needs to register at the state and federal level as a money transmitter. Beginning in March 2013, the Financial Crimes Enforcement Network of the US Department of the Treasury began issuing guidance that it would treat Bitcoin no differently than it would other types of currency.
Since then, Bitcoin startups have had to register as money services businesses, or face the consequences. One of the most visible blunders was when a US subsidiary of Mt. Gox failed to register with the treasury as such a business. The Feds seized millions.
With such dire consequences for failure, Williams certainly intends to register. But before he can, he needs to put two things in place: an anti-Money-laundering, or AML. strategy, and a Know-Your-Customer, or KYC, program. AML and KYC are cornerstones of financial regulation, and to comply with both, he needs to draft out a clear and effective strategy for spotting and eliminating suspicious activity—one that regulators approve. And since Bitcoin-specific legal documents for AML and KYC compliance don't exist yet, and since they're so complex, Williams hired a consultant, Jay Postma, specifically to draft custom versions.
Even after Williams does have AML and KYC programs in place, the tricky part is going to be keeping them up. He'll also need to be ready to comply with any new regulations the government passes on Bitcoin businesses. Just like a bank always needs to identify customers in order to remain vigilant about fraud, so Williams will need to know basic information about every person who uses his machine—just in case.
So far, compliance has cost Williams thousands of dollars. In an indirect way, you could also say it cost him his job: Williams was let go from his job at an online-payments company after his employer objected to being referenced in an article about Lamassu.
But for him, it's worth it for a couple of reasons. Since the Lamassu can be configured to charge a transaction fee like any cash ATM, he believes he'll be set to make back his money in a couple of months. And, more importantly, there's the pioneer spirit that comes with being the first person in America to do something. He believes that easy access to Bitcoin is the biggest advancement that Bitcoin needs today.
"When a story about Bitcoin sparks someone's interest, that interest can be quickly lost because of the intrusive and time consuming process it takes to initially buy Bitcoin," he said. "These devices will eliminate that problem, and replace it with a process that is similar to how they get cash today."
The Beginnings Of An Infrastructure
Bitcoin regulations, in the US and abroad, are becoming so notoriously complex that the currency's first ATM manufacturer, Robocoin, uses built-in compliance as one of its selling points.
Although Robocoin is based in Las Vegas, it meets compliance laws in both Canada and the US. According to Robocoin CEO Jordan Kelley, the company worked with a legal team to ensure that all its machines come AML- and KYC-ready, out of the box. It's thanks to the machine's unique three-step identification process: In order to use a Robocoin ATM, you need to let the machine scan your government ID, and scan your face and the palm of your hand as biological identifiers.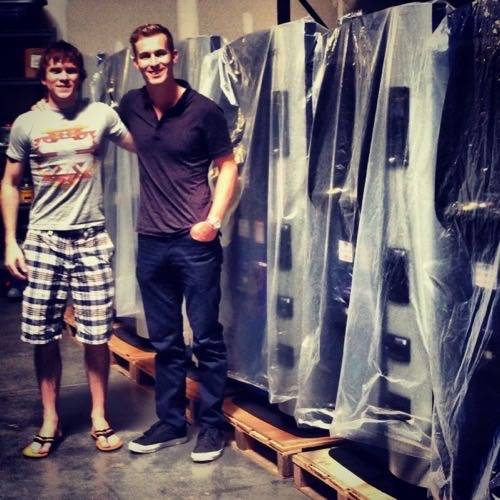 "Right now it's a miserable process," said Kelley. "You have to give [exchange sites] your bank account, ID, driver's license, most recent utility bill, and then wire them the money. For Robocoin you need your hand, your ID and your face."
All of the information is securely transferred to Robocoin, where the company determines whether customers are doing anything suspicious, and alerts the ATM owner if something is amiss. But legal responsibility lies with the Robocoin operator, not the company, to enforce the rules and submit suspicious activity reports—SARs—to authorities.
"They're in charge of communicating with the local and federal government to ensure they deliver all federal reports," said Kelley. "Our job to make sure they're informed about what they need to do and to provide them with the best technology."
Robocoin isn't just the only ATM that can dispense cash as well as receive it in exchange for Bitcoin, but the only one that comes with this many compliance precautions. As a result, the company charges $20,000 per 6-foot, 750-pound machine. (Kelley predicted ATM owners can make that money back within a year using a 5 percent transaction fee.)
However, Robocoin has already found its first buyer, a company called Bitcoiniacs in downtown Vancouver. The machine was opened to the public Tuesday.
Just like every other form of Bitcoin exchange (excepting direct peer-to-peer transactions), there's nothing anonymous about using a Bitcoin machine. Both Williams and Bitcoiniacs will be monitoring their customers for suspicious activity, including unusually large deposits or very frequent deposits. Just like any bank or other money-related business must.
But even with all these restrictions, wrinkles are sure to appear as soon as Bitcoin machines like these enter public spaces. There's no doubt that regulations on Bitcoin with shift over time, depending on how these pioneering machines are received. As machines make Bitcoin more noticeable and accessible to potential users, they'll also put Bitcoin more sharply on governing bodies' radar.
But from Williams' perspective, regulated machines might turn the tide regarding Bitcoin's public image. Instead of being seen as a currency best fit for criminals and libertarians, users might see it as simply a convenient, digital way to spend.
"I see it as an organic process once these devices start popping up in communities," he said. "I think they'll start have conversations about what Bitcoin is, how easy it is to buy now, and where to spend it or how cool it would be to spend it locally. Then with a little fertilizer from enthusiasts to inform merchants, you have the little sprout of a Bitcoin economy."
Update: This story has been updated to correctly state that Robocoin is a company based in Las Vegas, Nevada.
Photos via Robocoin