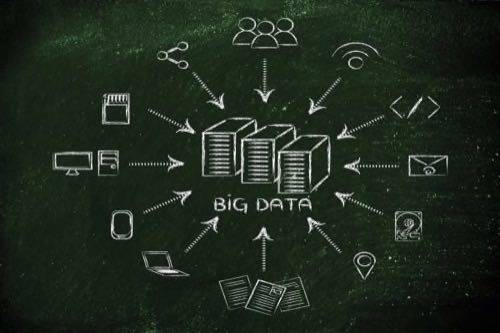 Big Data promises to completely change the world. What it might not do, however, is change the enterprise technology scoreboard of winners and losers.
It has become de rigueur to read eulogies for Oracle, IBM and other enterprise stalwarts as more nimble, data-rich upstarts like Cloudera and DataStax threaten to upend them. I've certainly done my share of eulogizing.
See also: Who Are Big Data's Big Winners? You Might Be Surprised
But in a recent conversation with me, former Wall Street technology analyst and current consultant Peter Goldmacher warned that the entire Big Data startup brigade, constructed from billions of dollars in VC money, could be just one acquisition away from serious disarray.
The Song Remains The Same
Not that this is anything new for Goldmacher. As an analyst with Cowen & Co., Goldmacher spent years warning Wall Street that Oracle and its ilk were heading for oblivion, even though he felt Oracle would take longer to fade. As he told the Wall Street Journal, "All the legacy guys are going to die. [Oracle is] going to die last."
The problem, as he declared time and time again, was that old-school enterprise technology vendors couldn't hope to compete with new-school open source technology and business models. Free, it turns out, is a powerful lure to developers, and the incumbent vendors couldn't wrap their heads around it.
See also: Big Data's Fence Sitters Are Starting To Experiment
Not that the buyers are necessarily better off. Goldmacher told me of a conversation he had with a salesperson at one of the Hadoop startups, who had just sold a $1 million deal to an enterprise buyer. After the consummation of the deal, the customer asked, "Now what am I supposed to do with this?"
Clearly, it's an early, still-frothy market, but it's one the legacy vendors can ill-afford to miss. And yet they're missing it: "New companies are offering equivalent or better functionality at a better price," Goldmacher said. From Hadoop to NoSQL databases like MongoDB, HBase and Cassandra, to cloudy platforms like OpenStack and CloudFoundry, the future is being written by open-source communities and companies.
When The Levee Breaks
But free is also a problem for the Big Data elite, it turns out. "Free" and popular technology has translated into a lot of venture money, but with few exceptions it has yet to translate into a lot of revenue.
Even when it does, the cost of that revenue may be high. As Goldmacher told me, most of the billions Big Data startups have raised "is going to go-to-market endeavors," not necessarily differentiated product functionality that enterprises will pay to use. And so, he continues, such startups are happily paying $200 million to earn $100 million in revenue.
That's fine so long as the big incumbents sit on the sidelines. But if they don't, Goldmacher warns, the industry will change dramatically. He foresees Oracle and the other tech incumbents buying their way into Big Data, with significant collateral damage:
The minute an acquisition happens, your distribution lead is smoked. Customers don't want to buy products. They want to buy a suite that fits into their existing architecture. Once a Big Data startup is bought, suddenly that product has a compelling, comfortable story for the enterprise.
In other words, organizations want new-school technology, but would prefer to buy it from old-school vendors.
Acquiring one's way into the market isn't as simple as it sounds, of course. For example, Oracle can certainly afford to buy a NoSQL database vendor like DataStax or a Hadoop vendor like Hortonworks, but it's not as clear that its sales force will understand how to sell a rival database or an alternative enterprise data warehouse technology.
It's perhaps more likely that a company like Cisco, without any inherent channel conflict, would buy its way in.
At a smaller scale, Goldmacher suggested that Cloudera, with its $4 billion valuation, could buy a NoSQL vendor: "All of a sudden other NoSQL vendors and Hortonworks are screwed because Cloudera would have the makings of a complete architecture."
Babe, I'm Gonna Leave You?
Goldmacher makes a strong, perhaps controversial argument, but it falls down in the presence of one essential open source ingredient: community.
It's hard to buy a community. In fact, it's impossible. Back when Oracle acquired Sun (and with it, MySQL), the PostgreSQL community rightly reasoned:
The state of the Postgres project is in great shape, due to the depth and breadth of the community (and the depth and breadth of the developer subset). There is no danger of Postgres going the MySQL route; the PG developers are spread across a number of businesses, the code (and documentation!) is BSD, and no one firm holds sway in the project.
Of course, community is no protection for many popular Big Data technologies, because they're primarily vendor-led, as was MySQL. As such, for enterprises looking to make a safe technology choice, the right strategy might actually be to make a safe community choice, buying into the biggest, most active open-source Big Data projects.
Even so, Goldmacher's final warning has some sting: "I believe in the inevitably of this market but the money chasing it is creating a heck of a lot of collateral damage."
Image courtesy of Shutterstock