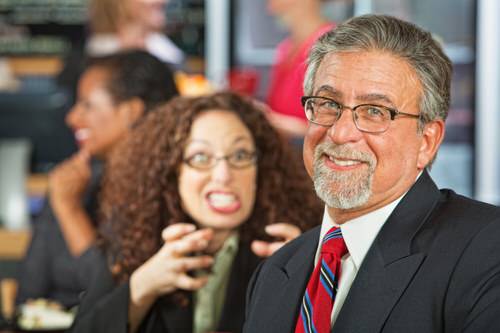 British companies might as well give up now. According to a new Teradata survey, UK companies are losing ground to their peers in Germany and France when it comes to "use of the new types of Big Data and the evolving techniques of analysis."
While this may be true, it's just as likely that Teradata was polling the wrong people: C-level executives. With Big Data, the CIO is often the last to know.
Asking The Wrong Person
There has likely always been some truth to the notion that "the CIO is the last to know," a phrase I first heard Billy Marshall articulate years ago with reference to open-source adoption. Whatever its salience historically, it's a central fact in IT today.
Most of the biggest trends in computing today all escape C-level attention, at least in the adoption phase. More and more technology can be adopted without needing purchasing approval, leading IT and lines of business and the developers they employ to turn to the cloud and open source to get stuff done, usually without asking C-level permission.
Or any permission at all.
Small wonder, then, that a Frost & Sullivan report finds that 83% of IT workers and 81% of line-of-business workers admit to using non-approved, cloud-based "software-as-a-service" apps.
But the truly interesting thing is the way business operations are increasingly adopting new technologies while bypassing the IT department. As Forrester shows in its "Understanding Shifting Technology Acquisition Patterns" research note, such "lines of business" are taking on a greater role in technology purchasing, removing IT from the purchasing process in 6.3% of new technology purchases in 2013, a figure that's expected to rise to 7.2% in 2015. During the same period, the research firm expects IT-only purchases to fall from 23.7% (2013) to 21.6% (2015).
This isn't to suggest that IT is doomed. After all, the more common new pattern is for the line of business to initiate a technology purchase and then include IT, a trend that Forrester expects to rise from 9.0% (2013) to 10.4% (2015) of all purchases, up from 8.0% in 2009.
But no matter who initiates or completes the purchase, it's still the case that C-level executives are mostly out of the picture. This is particularly true for Big Data projects.
Big Data, Big Confusion
In the Teradata survey, which polled 300 C-level executives, there's a general executive malaise that their companies are falling behind in Big Data, oddly coupled with an insistence that they're on the right track. For example, UK executives registered lower levels of engagement with data analytics or reported less advanced use … yet 25% still managed to describe themselves as "advanced" in new data analysis.
This calls to mind Gartner's survey of IT executives: 56% of respondents struggle to get value from their data yet are either deploying or planning to imminently deploy a Big Data project. This suggests a serious disconnect between hype and reality of Big Data, and that disconnect is particularly pronounced in the C-Suite, which knows enough to demand that the company "glean actionable insights from our data!" without having the slightest clue how that will happen.
Meanwhile in the real world, the IT team knows that "data scientists, data analysts and business users are more impactful to the bottom line than the C-Suite," as revealed in an InfoChimps survey.
They should know, given that it's this real world of IT and/or line of business developers that translate high-minded "actionable insights now!" nonsense into real Big Data projects, often starting with an download of open source Hadoop or a NoSQL database, or enlisting the help of a SaaS service like Datameer.
Ask The Experts
So the next time you want to know what's happening with a company's Big Data projects, don't ask the C-level executives. They won't know.
Big Data projects—done right—start small and iterate toward far-reaching success. When Brett Goldstein needed to build a predictive analytics platform for the city of Chicago, he didn't write a big check to a vendor after getting executive approval. He downloaded the technology he needed and started building it, eventually creating WindyGrid.
These "WindyGrids" happen all the time today, in organizations large and small. They just don't happen with the CIO's permission, necessarily, nor do they require CEO approbation.
If you want to know what's really happening with Big Data in your enterprise, in other words, ask your developers. Or IT. Or anyone but the C-level executive.
Image courtesy of Shutterstock