With the emergence of disruptive technologies like AI, machine learning, virtual reality, things seem to have gone beyond a developer discussion. Jump to the mainstream where you and I hear them — they can make us numb. Here is a web developer's new best friend is the AI waiting to be utilized.
Ignoring the strides in AI is a bit challenging.
AI is no longer a buzzword in the web development space, so what we can do is surrender to the tech. Although working with AI has its perks, easy to access, automate procedures, create a space that inspires and keeps us focused. There is no denying in the fact that a profound transformation seems to be at hand, but the question is what impact AI has in the web development space.
Take a close look at the present web development space. You'll find the realm has evolved to a great extent from simple text-based web pages to include a variety of attractive audio and visual elements.
Websites have gone beyond a medium of information; featuring animations and typography to eye-catching designs. A rare profound shift is being made towards improving the user interface. People expect the interface to be more engaging, responsive, and ultimately more human.
For example, LinkedIn is the world's most extensive professional networking websites has now revamped its site to provide its users with a better browsing experience. Artificial intelligence on the other hand, doesn't seem to be limited to those sci-fi fantasies.
AI is expected to grow into a market of $153 billion in the years to come.
With huge Space War fictions in Sci-fi movies, our expectations from artificial intelligence have also developed manifold. Even though we know that these movies aren't realistic, but things will change, and AI will be considered as the core path of mainstream computing in the near future.
What is Artificial Intelligence capable of?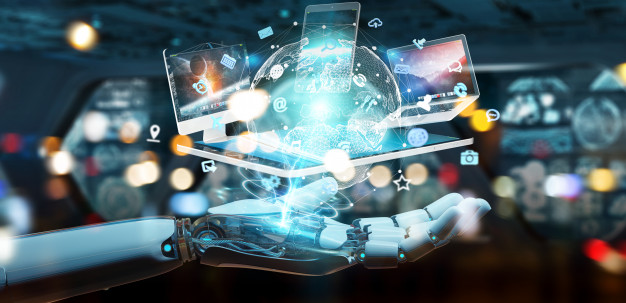 AI is capable of many things including providing a sophisticated customer experience through reply predictions and voice optimization.
Optimized Voice Search
With internet browsing becoming more user-efficient, people are eager to glean information faster and most efficiently. Voice search is bound to evolve as you cannot ignore the time where the feature is gaining momentum, especially among the youth.
The eCommerce industry is one of the best and most prominent examples of the voice-activated search. Virtual shopping assistants are seen showcasing filter search results according to the user query, making the online shopping experience more effortless.
AI aids consumers at a personal level, optimized voice search will soon be a necessity in virtual shopping setups.
Automation
Artificial intelligence techniques successfully reduce time spent by web developers by performing the monotonous designing tasks. It's not just limited to these but also seems to have made its way in web design to web development.
Product suggestions, search engine results, image design, and content development are all affected by AI. Due to which developers are seen to be focused more on other elements (the crucial ones) that provide personalization to the site.
Global industry leaders like Facebook and Google have launched AI toolkits that have made AI adoption in web applications an easy task.
Enhanced user interaction.
Encountered those pop up AI-powered chatbots at your service while going through a website? Sometimes they are quite helpful. For example, patients often prefer asking queries with chatbots as opposed to spending time in long queues at the hospital reception. These AI-powered chatbots provide answers to visitors.
The chatbots but can also be fed machine learning algorithms to generate quick diagnosis from the symptoms listed out by the user. By removing all communication barriers, AI makes the browsing experience more comfortable and user-friendly.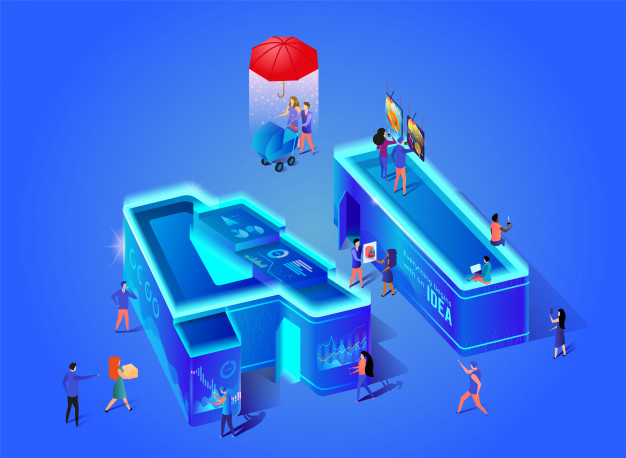 AI in Website Development
#1 Self-learning Algorithms Make Coding Easier.
Artificial Intelligence is used to ease things, especially web programming. Coding being one of the biggest challenges for a web developer, requires his or her knight shining Armour to the rescue in the form of artificial intelligence.
Basic functionalities can be used. These include adding, editing or updating database records, providing insights on those sections of code to resolve a problem. Based on such ideas, web developers can perfectly program that itself would take care of the wrongdoings.
AI can be implemented to create codes (that come with self-modifying abilities) from scratch to a fully functional code without the need for any human contribution. Creating apps and bots at a faster rate with no compromise over performance is possible through the magic of AI.
#2 Exceptional User Experience.
User experience is where artificial intelligence started entering the mainstream. Satisfying the needs of your end customer has to be paramount for any business. Nothing beats introducing chatbots for customer care; customer interaction is well handled and dealt with.
In addition to this, the system can automate routine tasks as well. Enhancing user engagement by responding to their queries and comments on blog posts is made easier through AI.
#3 Marketing.
AI applies machine learning to make marketing predictions that are relevant to your business. As a result of the AI machine learning, you will get to know:
What your end customers are planning to buy next?
Any products that the customers do not appreciate?
A set of devices and mediums that customers use to get to a website
The ideal time when a customer decides to buy a product
These benefits will slowly and steadily change things in business. Web development companies have started making the most of artificial intelligence. Get acquainted with one of the most sought-after technological innovation around the world. Make Artificial Intelligence (AI)