With the release of iOS 11 this fall, Apple unleashed AR on anyone running an iPhone 6 and above.
And e-commerce brands are racing to offer those iPhone owners new ways to interact, discover, and buy their products with AR technology.
Here are five examples of how ARKit is already transforming the e-commerce retail experience.
1. Furniture Shopping
With concerns about fit, color, and more, furniture shopping is a perfect fit for AR. Ikea Place is one of the big name brands using Apple ARKit. Their app lets users virtually place IKEA products in their home, with buttons for saving an item or adding it to the shopping cart.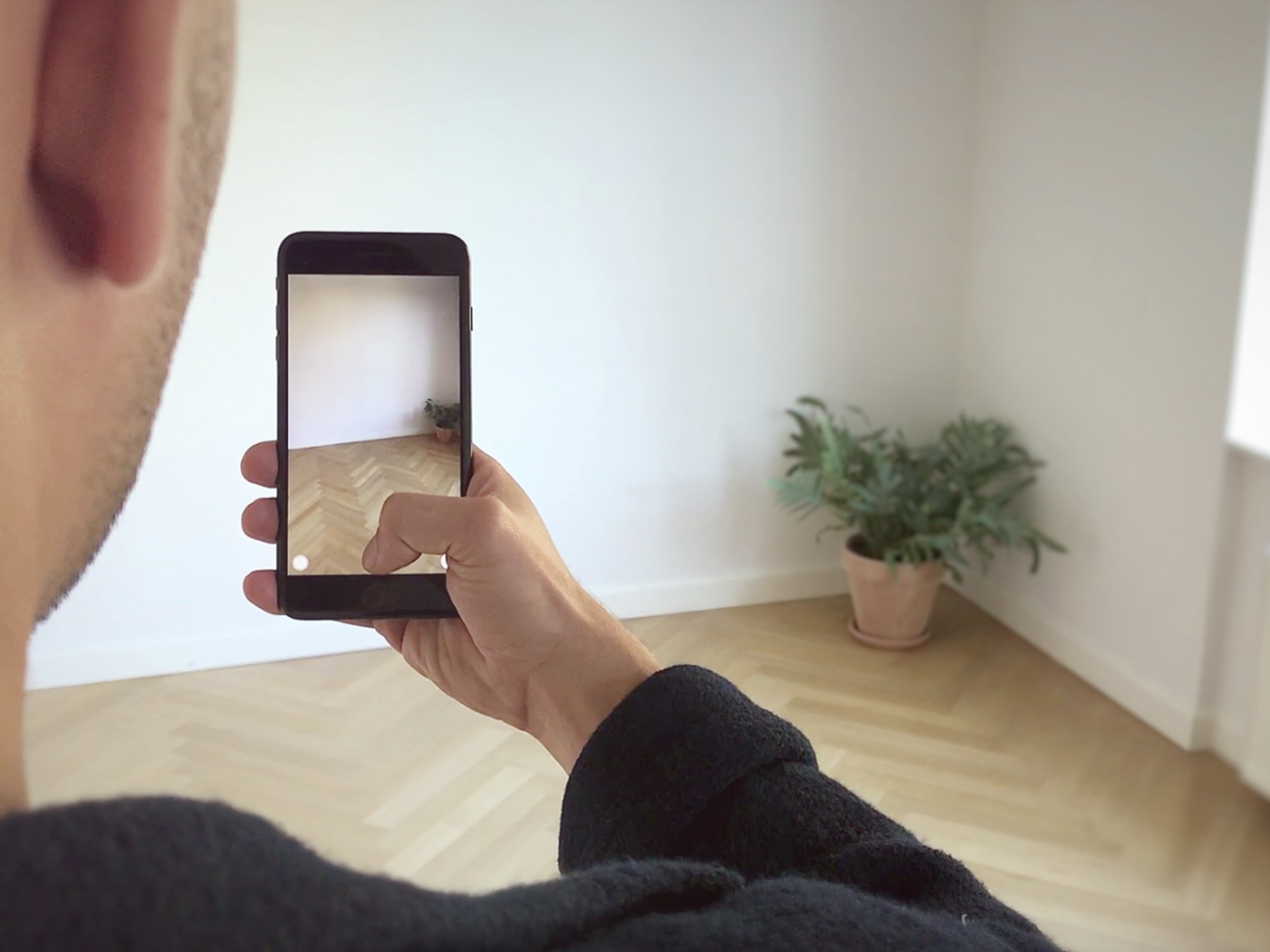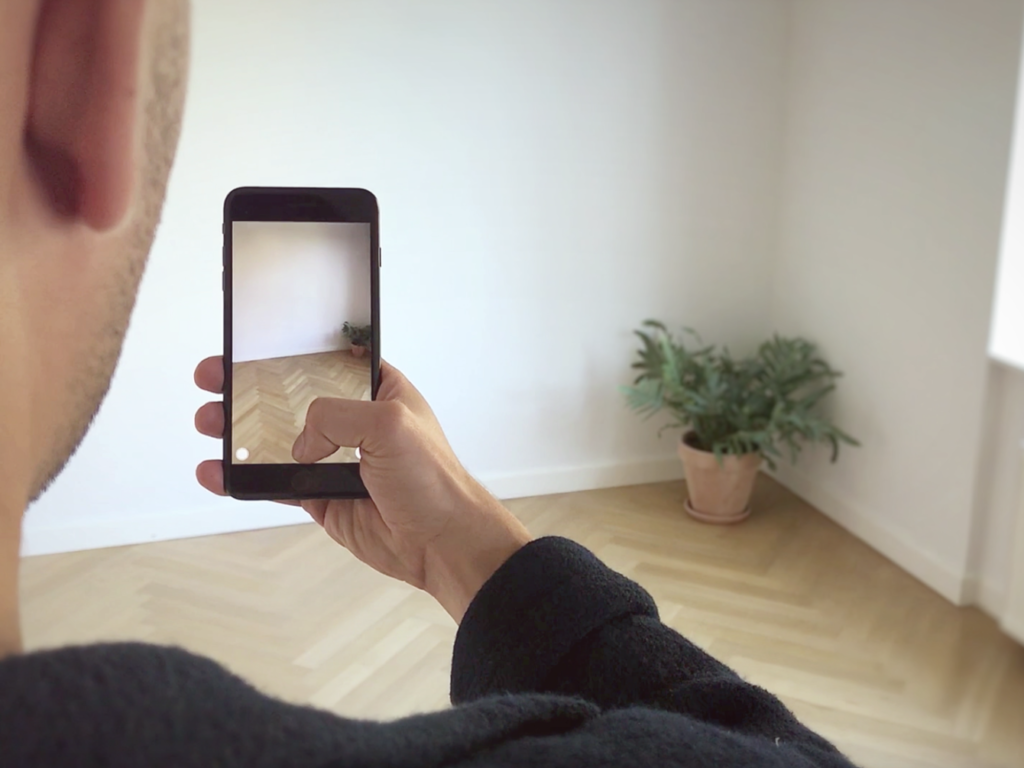 In a stunning display of AR's capabilities, the app automatically scales products to the room with 98 percent accuracy.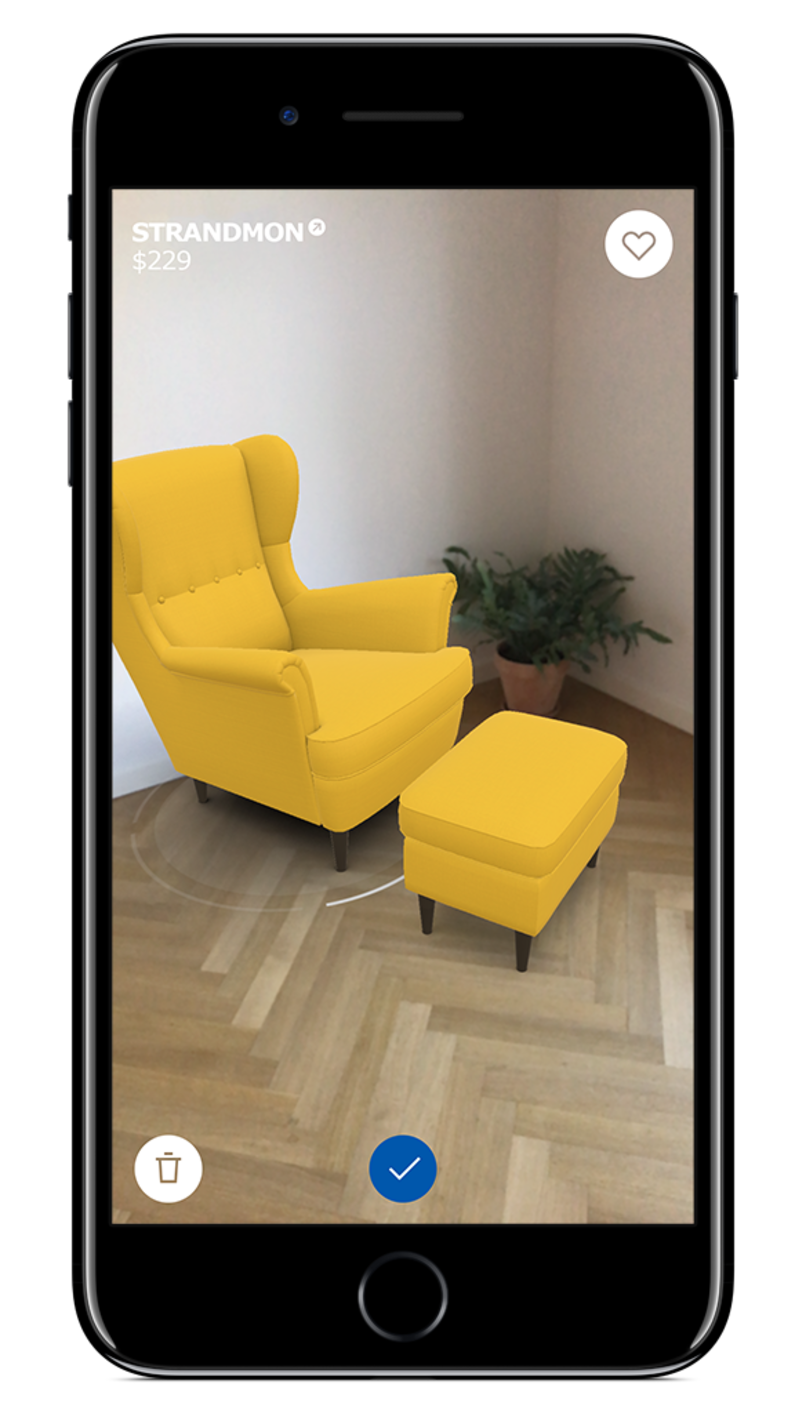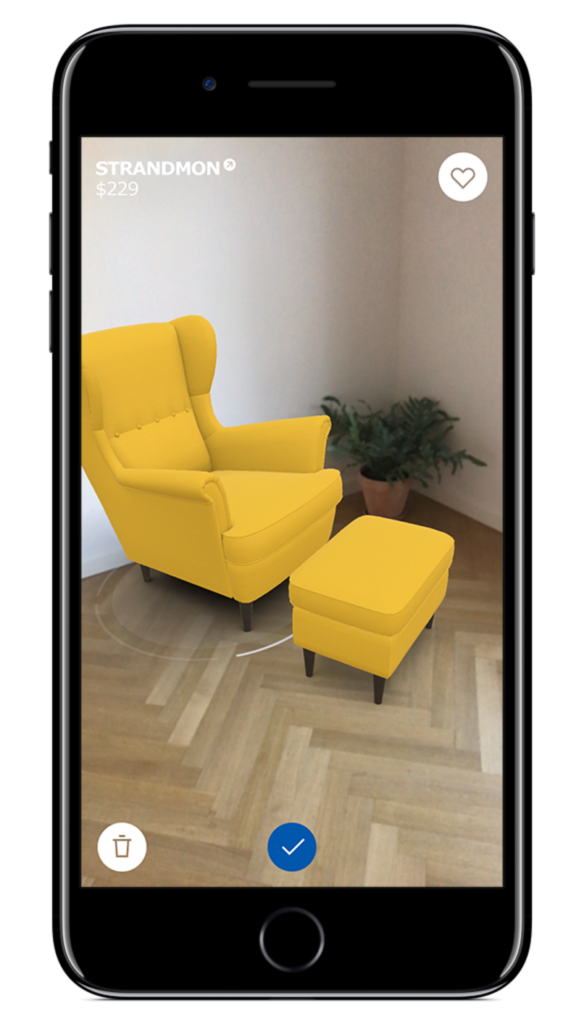 AR apps that virtually measure objects or a room can further help shoppers make the right choice. Unbranded furniture dropping apps, like this one by developer Asher Vollmer, help users completely design and stage a room with multiple pieces of furniture.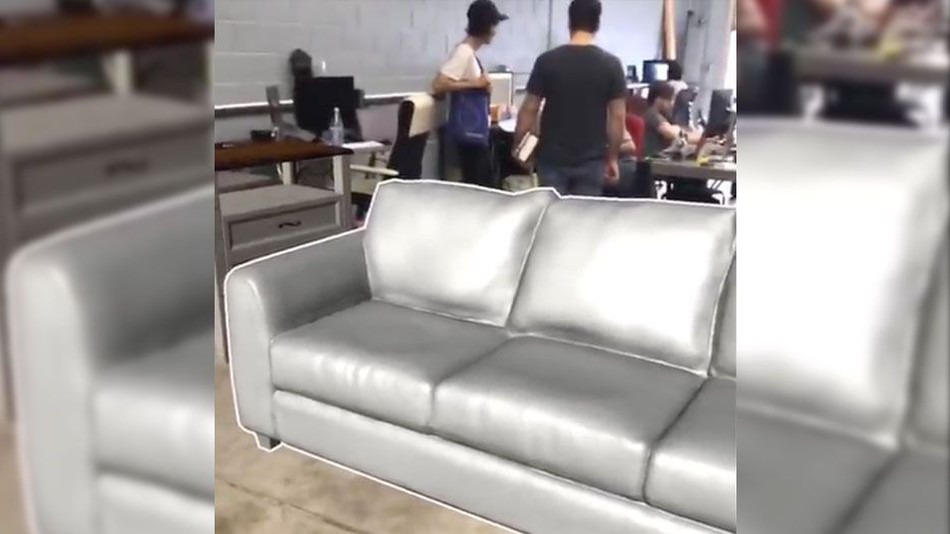 2. Delivery and Shipping Logistics
Large retailers can use AR to transform how they organize their warehouse for optimized workflow. Shipping, packing, and restocking can become more accurate and efficient. Through arrows and information overlays, AR can help employees quickly identify which objects to ship according to delivery times instead of having to read tiny labels.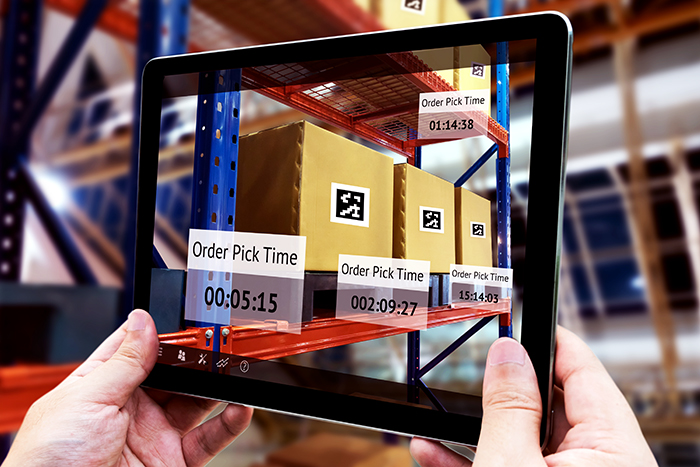 On the delivery end, shippers can use AR instead of scanning devices, minimizing the need to click a button. They can quickly hold up an iPad to determine which box needs to be delivered from their truck, or use an iPad to navigate through an apartment building.
3. Video Games and Toys
With AR, some retailers can forget shipping altogether. For example, video games can now be sold without a console, as demonstrated in this demo from Directive Game. Their "The Machines" game only requires a flat tabletop and an iPad running ARKit to play.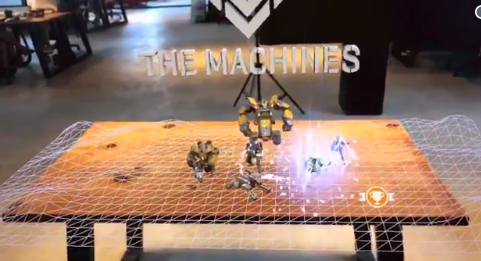 Companies selling more traditional, physical games or toys can use AR to further entice customers. Imagine a virtual catalog that shows you building a LEGO set on your kitchen table, Barbie dolls interacting in your bedroom, or playing Minecraft in your kitchen sink. The possibilities are endless.
4. Apparel
Clothing retailers were one of the first to jump on the AR bandwagon. Early adopter Uniqlo has used AR in their stores since 2012. Fitting room mirrors include a LCD screen so shoppers can quickly try out a top in different colors.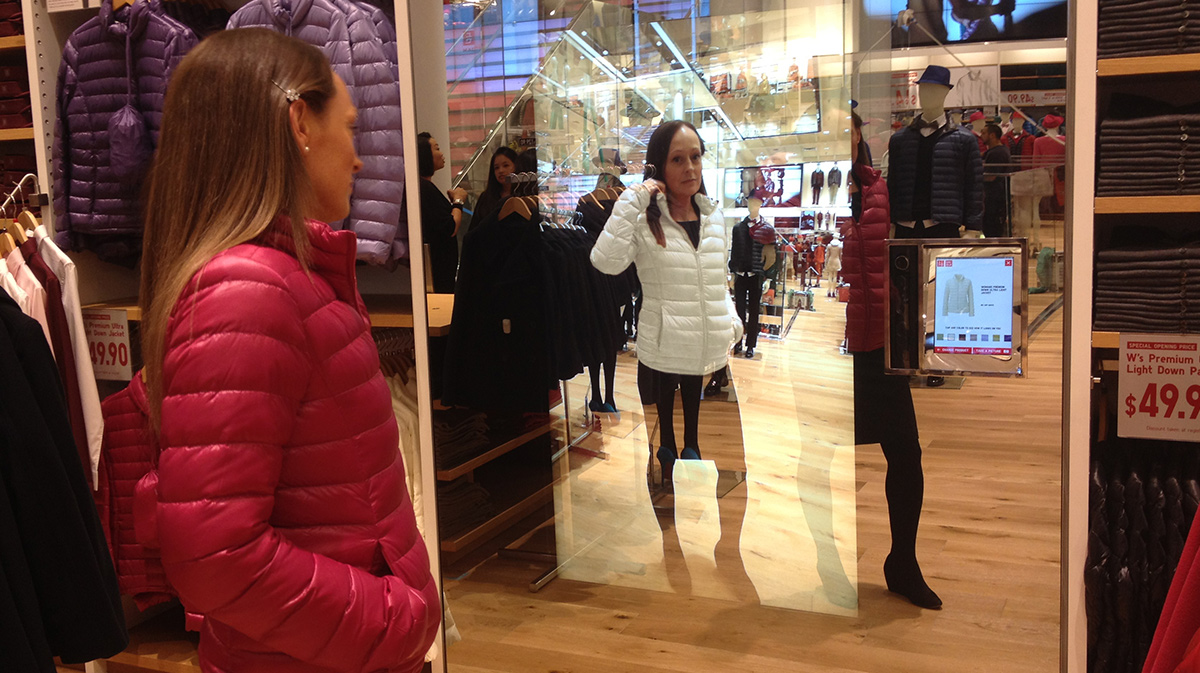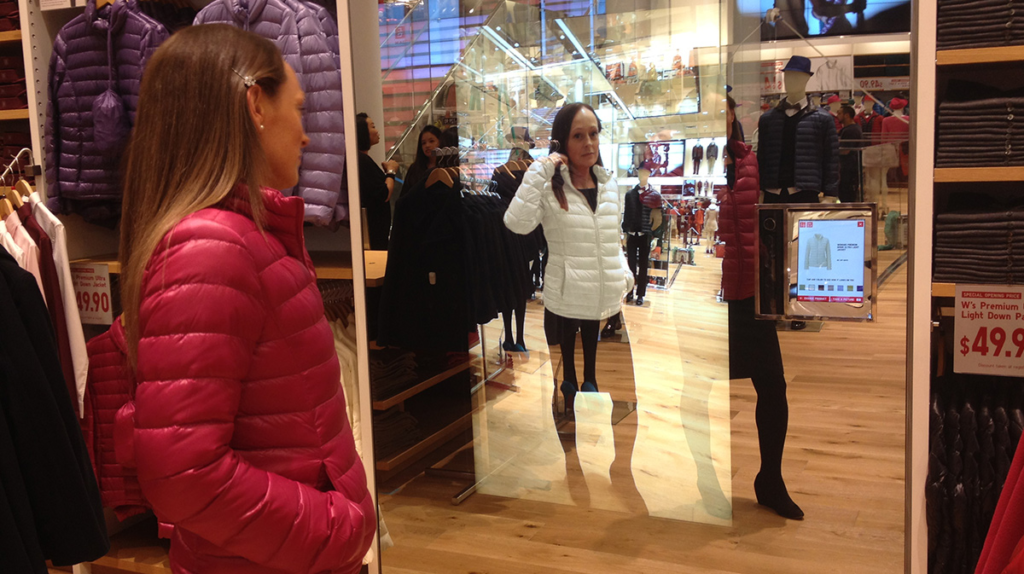 E-commerce marketplace Redbubble sells custom print-on-demand products. Their AR app shows shoppers how the products will look in their homes. Instead of relying on the website's product image gallery, shoppers can see how the colors of their new sham pillow match the rest of their furniture collection, or decide whether they like the way a t-shirt looks on them.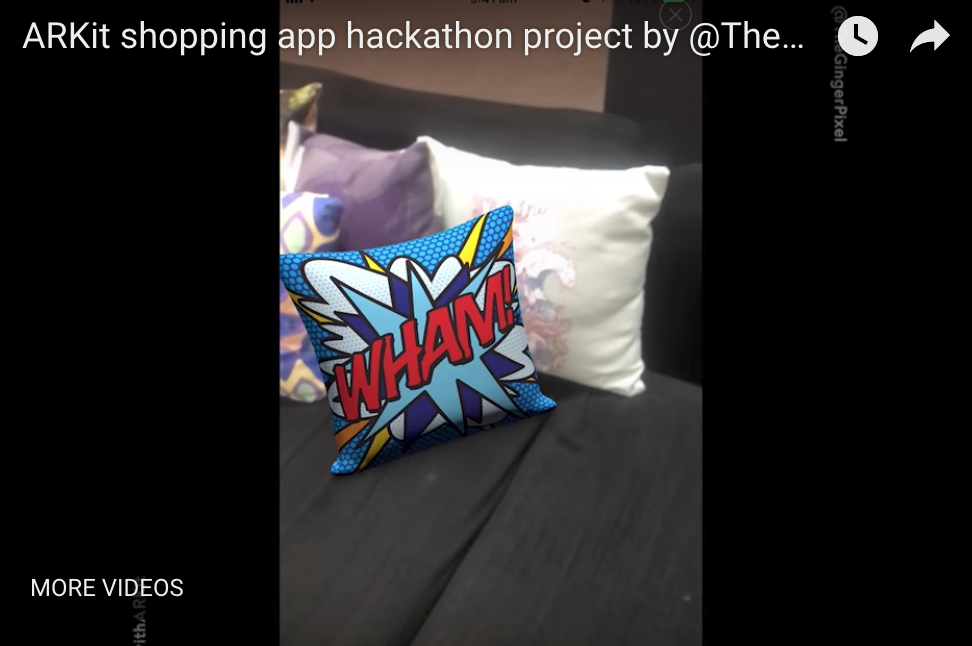 5. Cosmetics and Beauty Products
One of the toughest things about buying cosmetics online is the discrepancy between how the product looks on the website with perfect lighting on a model and how it looks on your face in the real world.
That's why Modiface created a virtual AR makeup counter. Customers can experiment with different looks and products so they buy the right shade with confidence.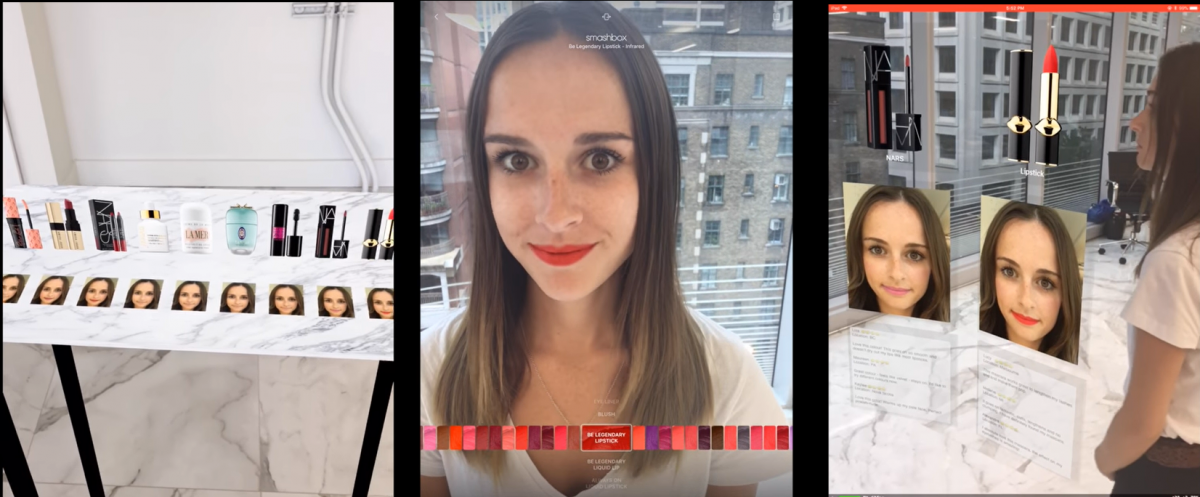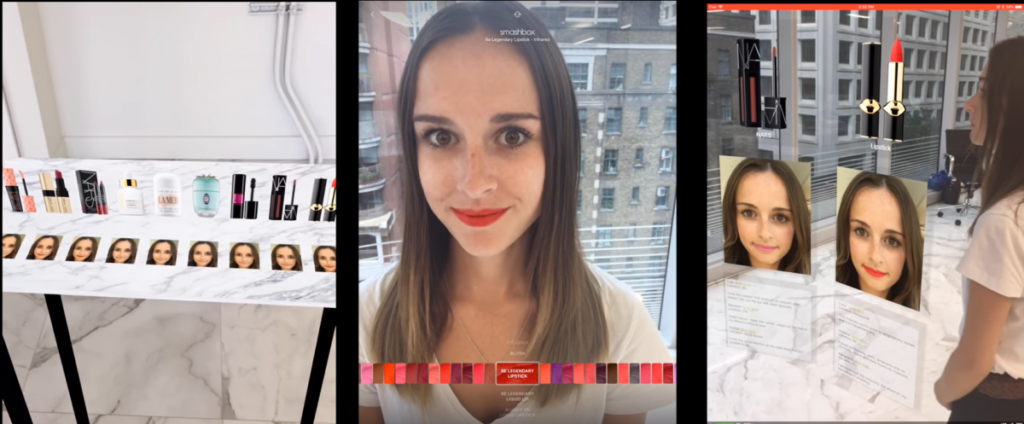 Conclusion
If you work in e-commerce and you're not already developing an ARKit app, you're behind. ARKit gives you an unique opportunity to help consumers fall in love with your brand, and increase their confidence during the buying process.
Michael Quoc is the founder & CEO of Dealspotr, an open shopping platform bringing together up-and-coming brands, influencers, and savvy shoppers around today's best deals. He was previously the Director of Product Management for Yahoo's media lab, spearheading the launch of several innovative live video and mobile social networking services. Michael has been awarded nine patents relating to mobile and social network applications and technology. Follow him on Twitter at @michaelquoc.