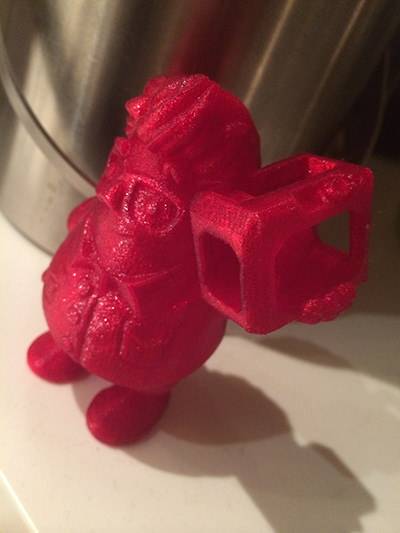 Here's a bit of irony: 3D printing is suffering from an image problem.
This maker movement has been plagued by a reputation for producing plastic knickknacks via complicated, costly machines that are really only suitable for businesses. If 3D printing wants to court mainstream customers—and it badly does—it needs to change this image.
With the hype and attention on consumer 3D printing ramping up, 2014 might be a make-it-or-break-it year for the industry. And that has spurred the major players—and growing competition—to focus on driving down prices and making their machines simpler to use. Those are key steps toward boosting mainstream appeal of 3D printing, but it will take more than that. Much more. Like showing people what they can do with this technology, and why they need it in their homes.
If there's a single issue the 3D printer needs to address, this is it: There's no way 3D printing will take off as a consumer technology until the industry figures out how to make people want it.
Cheap And Easy Does It?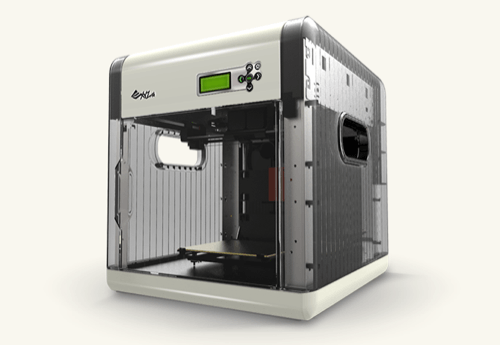 In the business world, 3D printers have already found their place as valuable tools. These machines produce 3D objects of whatever you can dream up and design, layer by layer, usually in plastic, right on the desktop, which gives companies more convenient and cost-effective access to prototyping, small-scale production, mould-making and many other uses. Creative types find it appealing for printing out objects to sell online, or designing plans for toys, jewelry, smartphones cases and other products.
3D printing is a sizable market but it has even greater potential for growth. According to market research firm Gartner, the 3D printer market will grow as much as 75% this year. Most of that growth—to the tune of $536 million— will reportedly be fueled by enterprise customers, but consumers are also expected to spend $133 million on 3D printers this year.
No wonder companies are marketing lower prices and simpler features on their 3D printers. XYZ Printing, for example, homed in on the common "assembly required" aspect of 3D printers by showcasing its fully-built, plug-and-play "da Vinci," a line of printers that "uses easy-load filament cartridges," a booth rep told me at the Consumer Electronics Show. But that's not the only reason da Vinci's a noteworthy entry: The company will be offering it in March for the bargain price of $499.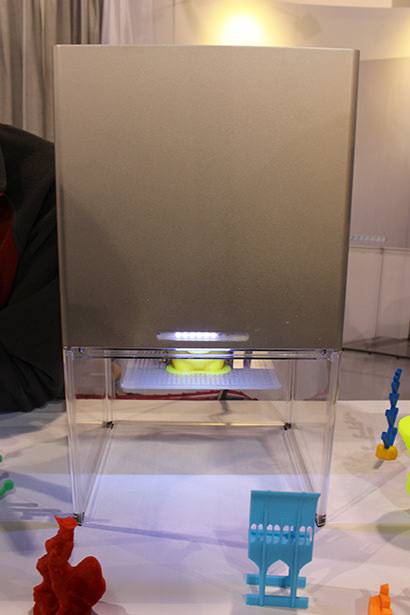 Pirate3D, a startup that was Kickstarted into existence last year, had its rather Applesque-looking Buccaneer printer on view as well. Early backers got a sticker price of $247, with shipments starting possibly as soon as March, and full retail pricing for current pre-orders has settled in at $497.
For a machine that usually costs thousands of dollars, these newer 3D printers seem downright cheap. Even MakerBot, a premiere name in 3D printers, has a new smaller and lower-priced version coming out. At $1,375, the Replicator Mini definitely isn't the least expensive, but it's less than half of the price of its next-generation full-size Replicator ($2,899), and less than a third of the price of its new extra-large Z18 ($6,499).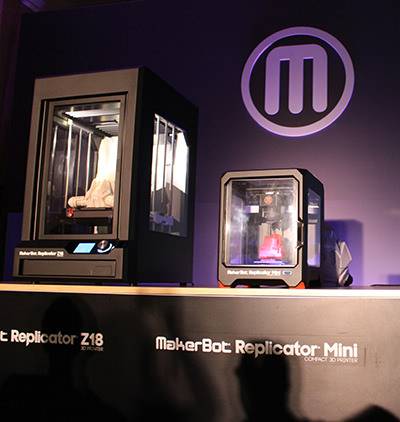 The Replicator Mini is tailor-made for average users. It was even designed with a single button for one-touch operation. And all of those appliances come with snazzy new software for mobile and desktop, according to Bre Pettis, CEO and founder of MakerBot.
When I spoke to Pettis, the one word that came up numerous times was "easy"—from controlling print jobs to accessing the integrated Thingiverse catalog of 3D printing blueprints.
"With each of these," he said, "we're making it easy to make a model, integrate it into the MakerBot library [or browse through the] Thingiverse catalog and print to your MakerBot 3D printer." These are separate from Windows 8.1 including 3D printing drivers last year, and Adobe's new built-in support for 3D printing in Photoshop CC. Taken together, this means anyone who wants to try their hand at designing will have the capabilities practically anywhere.
But designers aren't the only ones who can use these appliances. 3D Systems has a new Sense 3D handheld unit, which can scan people and objects. Or if a user doesn't want to create their own blueprints, they can simply download other people's plans from places like Thingiverse, Shapeways or 3D Systems' Cubify online, and print them out at home. The latter even sells sophisticated, high-ticket products—like lighting and furniture—that arrive already printed out.
See also: MakerBot's Bre Pettis: We're Going To Turn Everyone Into Builders
Tempt Them With Your Wares
I'd previously set out a three-step plan for turning 3D printing into a consumer tech revolution.
Step 1: Bring down the price. (Check.)
Step 2: Make it easier to use. (Check.)
Step 3: Convey the benefits of 3D printing. (…um…)
A lot of effort has gone into the first two steps, and the results show. Now 3D printing has found a niche alongside connected home innovations and wearables as one of the hottest emerging technologies today. But those first couple of tasks are groundwork for the third and most important step, which is key for creating demand.
Now, it seems 3D printing's evangelists and marketers are finally starting to catch on.
MakerBot's Pettis took a moment during his CES presentation to talk about a young amputee who 3D-printed his own artificial arm. It cost far less than the price of a typical prosthetic, and he can continue doing so as he grows and requires different sizes.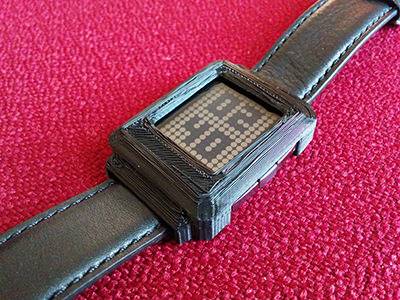 3D printers can also offer other surprising uses. The people behind the Pebble smartwatch used their MakerBot Replicator for their brand-new Pebble Steel model—but not in the way you might think. "We had to take [the Steel] outside, but we couldn't show everyone what we'd been working on," Pebble founder Eric Migicovsky told me. "We actually printed a cover for it, to make it look like the original Pebble." In other words, they printed a disguise that changed the look of the metal gadget, in the same way Apple used to cloak its iPhone 4 prototypes in old iPhone 3GS cases (until one got lost in a bar, of course).
3D Systems' Cubify plugged its 3DMe service, which lets users create 3D-printed figurines of themselves. Of these examples, this one appears to be the most intriguing for the broadest array of people. Parents can give their child the best toy ever—an action figure that looks like him or her—or even 3D print a futuristic version of a family portrait, which used to be complicated and tricky, involving scanning and staying stock still.
3D Systems showed off other noteworthy innovations at the sho, including its Chefjet and Chefjet Pro kitchen-ready 3D food printers. And Intel, which gave its own demonstration of a 3D camera and scanner working with a 3D printer, even gave every attendee at its presentation a 3D-printed chocolate candy. While food applications aren't necessarily intended for the home yet—perhaps just for pastry kitchens and NASA labs—they do tip to an intriguing potential future use.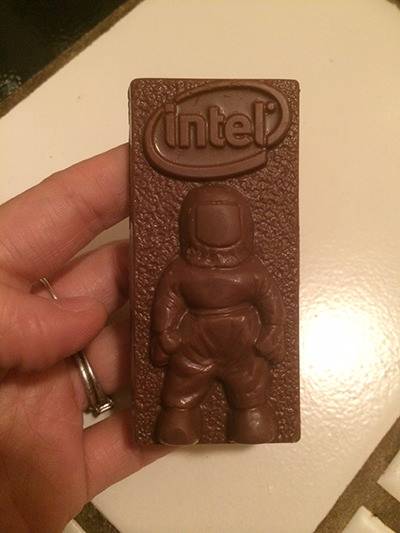 Today, musicians can 3D print instruments, and tech enthusiasts can output smartphone cases, tablet stands, earbud cases, and more for themselves or as gifts for everyone they know for every gift-giving occasion for the rest of their lives (or for as long as the machine works). And why not? Once the device has been procured, the PLA or ABS plastic filament tends to be cheap.
If 3D printing is in the spotlight right now, then real-world examples and the best of online 3D printing catalogs are the show. For example, when Amazon or Apple market their tablets, the first thing people see are the apps. That's because when you put a device in front of people, there's always one crucial thing they want to know—what you can do with them. It's time to show them.