Guest author Stephen Moyers is an online marketer, designer, avid tech-savvy blogger. Associated with Los Angeles-based SPINX Digital Agency, he writes about online marketing, web design, development, social media marketing and more.
Many companies have trouble matching fantastic campaign content with their target markets. The result is like a Hollywood flop: bad return on investment (ROI), criticism, and a hit to your brand. Without a deep understanding of your market, you can't develop a strong marketing campaign.
Do you know what your average customer looks like? What he does on the weekends? What she reads about on social media? Do you know what they'll likely order at Starbucks? These are the kinds of questions you should answer about your consumer base. Regardless of what you sell, high ROI starts with an effective audience targeting strategy.
Building Marketing Personas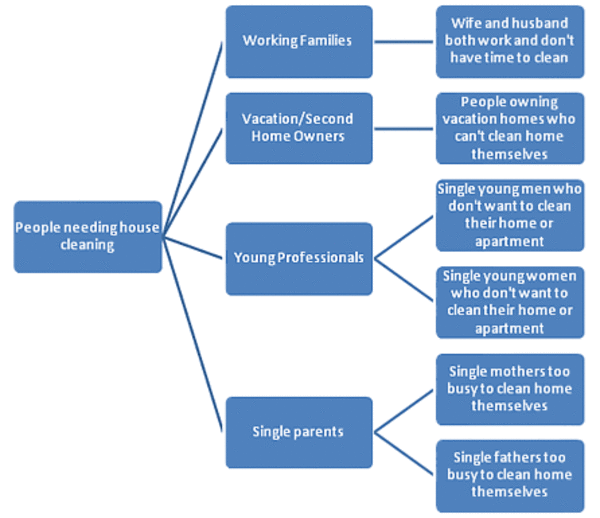 Without looking at any data, you can likely create an accurate profile for your ideal customer. You have this inherent understanding because you built a product or service created around a need. However, you'll need to go beyond stereotypes and a basic market understanding to truly hit home with your branding message. You'll need to visualize your customer's life outside of the product-need connection.
Start With What You Know
Pick two or three basic stereotypes or associative patterns that make up your core customer base. These are the individuals who your product or service speaks to the most. Give them a name and write down as much about them, generally, as possible.
For instance, you might say a person is likely to be a middle aged to senior career professional who still reads the newspaper in print or on a tablet every morning. He or she prefers black coffee and wears conservative business suits. This person is the perfect fit for our product because…
You might list ages, ideals, family considerations, and other general lifestyle information that could impact a purchaser's decision. These demographical considerations will largely influence your market's online behaviors.
Add in Data-Driven Information
Once you have your stereotypical customer, supplement your personas with science. Unless you know what that professional is looking for online, your campaign might still miss the mark. Use data to confirm your approach and better understand what those personas are really interested in.
Look at website traffic. Use Google Analytics to look at the keywords that most commonly introduce visitors and repeat visitor to your site. Then try to categorize those search terms under the personas you have developed. If there isn't a strong connection with many searches, rethink your persona outlines.
Send out a survey. Instead of guessing about your customers' wants, ask them. Use social media, email interactions, and website exchanges to poll visitors about what's important to them and what they'd like to see from your company.
Check out Facebook Insights. If you have a business page on Facebook, your company has access to its analytics tool. Insights provides information regarding the individuals who access and interact with your page. You can see demographical data regarding region, language, age, and more.
Mix in Twitter Analytics. Some companies are more engaged on Twitter than other social media forums. Twitter Analytics provides metrics similar to Facebook Insights. We'd recommend comparing all sets of analytics to note the differences between platforms. If your company targets many demographics, you may find that certain ages gravitate to certain platforms. The more you know, the more accurate your marketing personas will naturally become.
Scope Out the Competition
Before you start working on a campaign, you must consider one more factor: the competition. If you search for your market's defining set of search terms, does your company appear in the search results or does your competitor? It's not enough to be present in the search results. Any campaign for visibility, exposure, information dissemination, or other marketing goals should always incorporate SEO principles.
Your company needs to appear "above the fold" in the search results most commonly clicked. Explore what the competition is doing well, how you can do it better, and what you offer that they don't. Highlighting these things could give you a boost.
Streamlining a Campaign to Reach the Market
Once you've developed your marketing personas, you may want to revisit the data-comparison exercise before creating and executing any campaign. Each time you send content out, you have the opportunity to shift the feedback to match your business goals. Updated information will help you continue to exceed your goals in the future.
You know what your company has to offer the market, and now you know what your market is looking for online. Bring that information to a brainstorming meeting with brand voice documents, design trends, and color considerations.
A Cohesive Campaign Isn't Necessarily One Approach
A well-developed theme may be the only constant in your campaign. For instance, you may have a design concept, color scheme, and basic tag line that will underline every tactic you undertake. The content you post, on the other hand, may be very different. Approach each platform with the new knowledge you have about your target market.
If your campaign runs on Twitter and LinkedIn, what you say may look very different on each site. You may choose to post an informational article on LinkedIn, whereas Twitter has a catchy statement and a video post. This customized approach will also enhance the overall user experience by giving visitors fast access to the type of content they need, want, and prefer.
Don't Neglect Your Branding
In any campaign, your branding is a fundamental key to success. Have you ever watched an interesting commercial on television, but never registered which company the clip promoted? If your brand isn't closely associated with the campaign message, you could have the same problem. Those campaigns are a waste of time and money. Use color, logo placement, and voice to represent your brand and differentiate your content from the competition.
Finding balance between providing value to your customer base through targeted marketing and staying true to your brand is another pitfall of many marketing campaigns. Always take time to understand how your brand fits naturally into your customers' lives. That connection is where you'll develop a campaign that hits home and drives revenue.
Analyzing Conversion Rates to Get Ahead
Before, during, and after any campaign, analyze your conversion rates. Use your analytics tools to find out which pages and what content are delivering results. The campaign pieces that aren't delivering high quality results present an opportunity. Rework content and design to match what's currently working. With constant vigilance, you can turn a lackluster campaign into a targeted, ROI producing mission for your company. It's never too late to start reworking tactics to better suit your audience.
In lieu of or in addition to reworking content, you may also decide to focus on what's presently working. If your conversion rates strongly and positively correlate to one particular tactic, use that to your advantage. The shelf life of online content is fairly short. Recycle content with subtle differences to bring in even more traffic and drives sales.
Remember, it's never too late to make an okay campaign remarkable by targeting your market.
Lead photo courtesy of Bigstock Photo via Stephen Moyers; chart by em4b2009 on PhotoBucket via Stephen Moyers