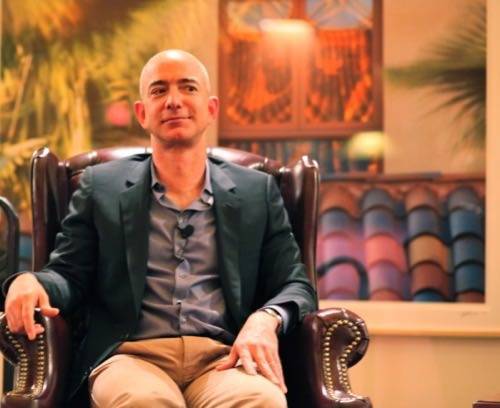 Last year, VMware president Carl Eschenbach told a group of business partners, "I find it really hard to believe that we cannot collectively beat a company that sells books." He was, of course, referring to Amazon. And as it turns out, they can't.
Indeed, that bookseller seems hell-bent on destroying the business of every other 20th century software company. So far, it looks like Amazon will succeed.
See also: Amazon Web Services: Big, Getting Bigger And Not Slowing Down
So much so, in fact, that at AWS re:Invent this week, Amazon Web Services (AWS) chief Andy Jassy declared that AWS could become Amazon's "biggest business." That's a mighty bold statement for a company that did $74 billion in annual revenue last year, only $5 billion of which derives from AWS.
Bold, but quite possibly true.
Setting Its Sights On The Enterprise: All Of It
It's not surprising that AWS is growing, given its stature as the dominant public cloud platform.
What is surprising is just how fast it's growing. By some estimates it's the fastest-growing software business in history. Jassy told the re:Invent faithful that AWS has over 1 million active customers, translating into a "recent revenue growth rate of >40% year over year."
Nor is AWS content to grow without troubling the existing software market. The company that recently insisted that it's in the business of "enterprise pain management" clearly sees plenty of pain to manage, and isn't content to simply build low-level infrastructure.
The Database Crown Jewels
Amazon showed its cloud ambition this week in multiple ways. But one that should most alarm the enterprise technology behemoths is Amazon Aurora, a high-end relational database-as-a-service offering that complements existing investments in MySQL and its home-grown NoSQL offering, DynamoDB.
As a Morgan Stanley analyst report details:
Amazon launched Aurora after 3 years in development, which in our view, may compete directly with Oracle (roughly half of all [database] spend), IBM and Microsoft relational database management systems, which according to Gartner is an annual $25-30B market. MySQL leads in open databases but lags Oracle's traditional database platform. Amazon believes that its competitive advantage may came from the deep integration Aurora has with existing AWS infrastructure, allowing firms to keep all of their workloads easily managed on a single platform. Aurora is MySQL compatible, which they believe should make it easy for IT administrators to port their implementations to Aurora. Jassy believes that Aurora provides 5x performance, and at $0.29 / hour, 1/10th the cost of existing database solutions.
Data, particularly now, is the heart of computing. By introducing Amazon Aurora, Amazon has declared war on the core of the IT incumbents. Enterprises have sprinted full-speed into AWS with new applications, but have also already been migrating existing workloads to AWS.
See also: Amazon's Cloud Is The Fastest Growing Software Business In History
With Amazon Aurora, expect that pace to shift into overdrive, as the reasons to keep an app stuck on expensive Oracle in a data center are rapidly vanishing.
Yes, We Do Private Clouds
Also of significant concern is the way AWS is marching into the data center. Well, sort of.
While Amazon remains firm in its belief that all workloads can run on its public cloud, it has thrown cloud-averse CIOs a bone by offering what it calls virtual private clouds (VPC). As Jassy says, "Our VPC has really become an extension of our customers' own data center topology," allowing enterprises to run data center workloads in an isolated corner of AWS.
Gartner estimates that the global enterprise IT market is worth $3.6 trillion. With its sop to "hybrid clouds" and its continuous introduction of products that remove the need to stick with less cloudy incumbents, Amazon has essentially declared it wants all of that IT spending.
On current form, it might not be wise to bet against AWS.
UPDATE: In a previous version of this article it stated that AWS adds one million active customers each month. The article has been updated to note that AWS has over one million total active customers.
Lead photo of Jeff Bezos by Steve Jurvetson