Would you mind putting down your smartphone for a moment to read this? Thanks, we really appreciate it.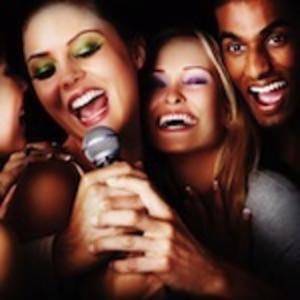 A new study released today by Pew sheds light on the lurking, albeit very real notion that we all not-so-secretly fear: there are actual consequences to the hyperconnected lifestyle that many 21st century millennial Americans live! But calm down, it's not all frowny-face emoticons and Sherry Turkle-esque Alone Together narratives.
Yes, there are some major downsides to relying on the Internet as our "external brain," including the desire for instant gratification, and the increased chances of making "quick, shallow choices." But researchers also say we networked young people are nimble, quick-acting multitaskers who will do good in the world.
Teens and young adults are hyper-immersed in technology. A total 95% of teens ages 12-17 are online, 76% use social networking sites and 77% have cell phones. Of the slightly older age group (18-29 year olds), 96% are Internet users, 84% use social networks and 97% have cell phones. More than half of those users have smartphones and 23% own tablets such as the iPad.
Pew talked to 1,021 technology "stakeholders and critics" through an entirely opt-in survey. In other words, the people who participated did so of their own volition. Of those surveyed, approximately 55% agreed that the future for hyperconnected individuals looks positive. Meanwhile, a total 42% thought otherwise saw negative outcomes. This outcome skews slightly more positive; Pew in fact admits that the outcome is actually more like 50-50. So, is the cup half-empty or half-full?
The Networked Future Looks Good, Mate! Fair Sailing Ahead!
Approximately half (or, arguably, 52%) believe that hyperconnectedness will have a positive impact, suggesting a stronger ability to multitask, cycle through personal- and work-related tasks and become more adept at finding answers to deep questions. These people – who are mostly millenials – will be able to tap into the Internet's greater knowledge base, accessing more information and working together to do so via crowdsourcing.
Says acclaimed Microsoft Senior Researcher danah boyd, who studies the cybercultures of teens and young adults: "Brains are being rewired – any shift in stimuli results in a rewiring. The techniques and mechanisms to engage in rapid-fire attention shifting will be extremely useful for the creative class whose job it is to integrate ideas; they relish opportunities to have stimuli that allow them to see things differently."
We have already started to see that happen. Facebook is a natural space for artists to exchange ideas and engage in fast discussion. The Internet pinboard social network, Pinterest, is a beautiful space for posting inspiring images. The creative class benefits from these visual, idea-oriented forums.
The Networked Future is a Dark, Deserted Island of Doom
Half of the people surveyed by Pew disagree with the above rosy statements. The believe that the brains of such millenials will not retain information. They think millenials will be focused on short social messages and content that will entertain. They will be incapable of deep engagement with people and knowledge. These Internet users will surf around, grabbing the first bit of information they find. They will take fiction as fact.
"Increasingly, teens and young adults rely on the first bit of information they find on a topic, assuming that they have found the 'right' answer, rather than using context and vetting/questioning the sources of information to gain a holistic view of a topic," says one survey participant. Instant gratification plays into this negative consequence, along with an overall lack of patience.
Another non-millenial encounters the same problem. "I'm 33 years old and over the last two years have ramped up my time spent on the internet to 10-plus hours a day. The effects have been detrimental. My attention span for longer-form information consumption such as books, movies, long-form articles, and even vapid 30-minute TV shows has been diminished immensely. My interpersonal communications skills are suffering, and I find it difficult to have sustained complex thoughts. My creativity is zapped and I get very moody if I'm away from the Web for too long."
But there will always be those few outliers who see a different kind of opportunity in the seemingly dark abyss. They will seize it, and run forward.
One Pew participant believes that millenials will start to truly see the value of slow and steady wins the race. The tortoise beats the hare: "Long-form cognition and offline contemplative time will start to be viewed as valuable and will be re-integrated into social and work life in interesting and surprising ways," the person says.
And who will do all that deep thinking, now that we are addled with Internet-induced ADD? The division of labor will shift accordingly.
"Perhaps the issue is, how will deep thinking get done – including by whom – rather than will everyone be able to do deep thinking," says Marjory S. Blumenthal, associate provost at Georgetown University and former director of the Computer Science and Telecommunications Board of the National Academies.
The Internet, Facebook and all these Web technologies are here to stay. Our challenge now is to figure out the best ways to interact with them. After all, says Tiffany Shlain, director of the film Connected and founder of the Webby Awards, "As Sophocles once said, 'Nothing vast enters the life of mortals without a curse.'"
"The Cliché Young People of Today" and "Tortoise & Hare" images courtesy of Shutterstock.