The Google Wallet has been available to select users for several months. By select, we mean users that just happen to use a CitiBank MasterCard with an Android Nexus or other NFC enabled device on a carrier that supports it. Given those very specific limitations, there are really not many users that have actually put the mobile wallet through its paces.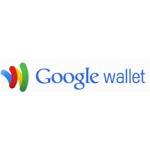 One observer hacked Google Wallet onto his Verizon Galaxy Nexus device and took it on the road during his Christmas holiday travels. What he found was that as a dump-pipe processing system, Google Wallet works just fine. But, there is a lot that can be improved upon.
A Fine Way To Process Payments
Cherian Abraham, a mobile commerce expert at DROP LABS and a contributor to Mobile Payments Today, put the Google Wallet through the paces. Verizon technically does not allow the app on the Galaxy Nexus (yet) but Abraham was able to fairly easily download the APK file and get it installed on his device. He then rode 900 miles through the mid-Atlantic states, testing out the wallet at any merchant he found that had MasterCard's PayPass terminals.
There is one common truth about NFC and mobile wallets that rings true with every person has used a smartphone to pay for a physical good: mobile payments are cool.
"I pulled out my phone every chance I got during my roadtrip, and provided the retailer had a paypass terminal handy, went ahead and paid using my phone to hushed tones of awe and envy," Abraham wrote. "My inner 8 year old had a field day!"
Abraham found that most transactions went off "without a hitch." Employees did not need to be trained how to receive NFC payments because the PayPass terminal did everything itself. If NFC payments were only about transferring money from one point to another, this would not be an issue. Yes, paying with your smartphone is cool, but there is really no fundamental difference between taking your wallet out of your pocket and swiping the PayPass terminal and doing the same with you phone.
The Promise: Not Just Mobile Payments, "Smart Payments"
The promise of mobile payments goes so much deeper. Deals, discounts, offers, streamlined digital receipts, location-based coupons, loyalty rewards and other services that the modern smartphone makes possible are the major allure of mobile payments. At its base, there is no difference between a tap or a swipe or even handing over cash.
This is where Abraham started having trouble. Foremost, Google Wallet NFC payments will work on any MasterCard PayPass machine that has been set up within the last five years or so. The actual movement of money is not a problem. The value-added services that come with the idea of a mobile wallet, the notion of "smart payments" are not programmed into the run-of-the-mill PayPass terminal. This is where MasterCard and, really, the whole mobile payments industry, runs into a problem. A PayPass terminal needs a firmware upgrade to handle coupons, discounts, offers etc. New terminals will have those firmware upgrades baked in. But, imagine a gas station on some rural state highway that has had the same PayPass terminal for years. You think that MasterCard, Google, Citi or some NFC provider is really going to make an effort to upgrade those terminals? The only way that point-of-sale is getting upgraded is if it breaks and MasterCard sends the gas station a new one.
This is going to be a problem for the mobile payments revolution. Many urban areas will have no problem getting new or upgraded POS terminals. Yet, it is easy for city going folks to forget that a giant swath of the United States is not urban but still filled with people that want new and useful technology.
Google Wallet does not put offers front and center in the app, the way Abraham would like to see them. Abraham has the notion that the whole system – offers, credit/debit cards, rewards – should be as frictionless as possible. In this, he has a major point. Not only do mobile payments need to be as easy to use as your debit card, but the "extras" cannot be hidden or difficult to use. Imagine a location-based smart application that knows where you are and will push the appropriate card, deal and reward to the forefront of the app before you actually make a purchase. That is what Abraham is looking for.
Recommendations
Abraham has written a white paper on the mobile payments industry and specifically the needs of the Google Wallet. Here is a list of 12 things he would like to see ingrained into the application:
Indicate to the customer how many rewards points she stand to gain by completing the purchase.
Provide a transaction summary right away along with any rewards points accrued or redeemed as part of the purchase
Allow the customer to redeem his rewards points instead of cash/credit at the POS and abstract all the complexity of that redemption from both the customer and the merchant
Indicate to the customer if she so prefers, for a given retail category, where she stands for that current month in terms of expenses (e.g. $150 in Gas, $200 in eating out etc.)
Warn the customer if she has insufficient funds to clear the transaction. Or better, if the purchase will in turn overdraw the account so that any scheduled bills or checks would not clear, then warn the customer.
If the customer has one or more credit/debit cards with the bank, then default to the card that will provide the maximum value, in terms of rewards accrued or a favorable interest rate. Or pick a credit card that has a coupon that could be applied to this payment. Allow the customer to choose if there is more than one.
Issuance of value stores including prepaid debit cards that automatically unlock to release funds when in proximity to a particular store, location or when used for a specific retail category.
Use location and the purchased item as context and suggest to the customer a recommended accessory to her purchase at the same or a nearby store.
Use location and time of day along with the social graph of the customer to recommend new retail experiences.
Use past purchase history along with frequency of purchases on specific retail categories to deliver localized offers from nearby merchants.
Provide couponing capabilities that just works – including picking the right coupon at the POS without the customer having to remember.
If the bank deems the purchase amount to be significant, and requires that the customer credit limit to be raised, then it should do an STP (Straight through processing) and ask the customer whether to raise her limit.
Implementing these recommendations would certainly move the Google Wallet into the realm of "smart payments."
What do you think of Abraham's recommendations? Outside of the geeky-cool factor, what entices you about paying with your smartphone? Let us know in the comments.