Findings.com is a new service that gives users a way to highlight and save quotes from digital texts and e-books, and send that information into a central, socially oriented news feed. The idea came about four years ago, when writer Steven Johnson wondered what it would be like to capture what someone was reading. Finding and capturing quotes is only one part of this service, though – its magic lies in the discovery aspects of the metadata.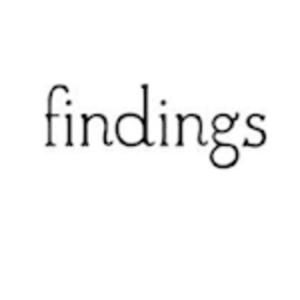 "It's all about discovery, discovery of ideas, clips, people and other related materials. Over time we hope to conceptually connect peoples' findings to enable discovery," says BetaWorks Founder and Findings.com Co-Founder, John Borthwick. "We aren't collecting what people are reading right now on their devices (e.g. Kindle). We are collecting what they annotate."
Findings users can make their post streams public or private, and everything syncs with Kindles and the Kindle app so that users can easily gather their notes and drop them into the stream. It's easy to tweet or Facebook posts from Findings, too – or just post them to a Tumblr blog. Nothing will ever be misquoted because everything comes directly from the source – Findings actually won't allow you to cut and paste text in, but you can write notes in the designated notes box. Findings is powerful and intimate, combining the social bookmarking feel of Delicious and the books-focused social network GoodReads.com. The experience of clipping a note to Findings is sleek and easy to do with the bookmarklet – just highlight text and click the button, and it will quickly import into Findings.
Findings is the brainchild of writer Steven Johnson, BetaWorks Founder and CEO John Borthwick and Findings Co-Founder and Developer Corey Menscher.
It all began in 2004, when Johnson wrote a blog post about Devonthink that delved into the idea that eventually became Findings:
"The other thing that would be fascinating would be to open up these personal libraries to the external world. That would be a lovely combination of old-fashioned book-based wisdom, advanced semantic search technology, and the personality-driven filters that we've come to enjoy in the blogosphere. I can imagine someone sitting down to write an article about complexity theory and the web, and saying, 'I bet Johnson's got some good material on this in his 'library.'"
Shortly after that, Johnson wrote an article for the New York Times Books section, entitled "Tool for Thought," which alluded to the idea of better "tools for thinking."
These ideas converged in the creation of Findings.
How the Findings Metadata Works
The metadata from the page is dropped into the data model, placing long-form reading clips into a social context and "giving them that marginalia that we're used to in the real world," says Borthwick. Every clip that someone makes on Findings has its own canonical link.
"We did a first version at BetaWorks three-and-a-half to four years ago, but never pushed out a public version of it," he says. "Four years ago there weren't Kindles or iPads, and ereading was something people were talking about but not doing. So we waited."
In 2011, John Borthwick, Steven Johnson and Corey Menscher finally thought the world was ready for Findings. "People are clipping, finding stuff, the concept of a central repository where you can pull in lots of things you think are interesting clip-wise, and then build a social context around it."
Findings is now live.