At Facebook's Mobile Event two weeks ago, Mark Zuckerberg said that there was still at least "one big announcement" to come this year. And as we're hearing rumors that Facebook is about to unveil "Project Titan," it seems likely that today is it.

Facebook is holding a press event this morning where it is expected to launch a web-based email client, as well as further integration with Microsoft's Office Web Apps. Some are speculating that users will also get access to their own personal @facebook email account.

With the ongoing battle between Facebook and Google, it's hard not to read this as a shot across Google's bow. Will it be a Gmail killer? Tune in to see.
The event starts at 10 a.m. PST, and we'll be live-blogging it. You can also watch the event via Facebook Live.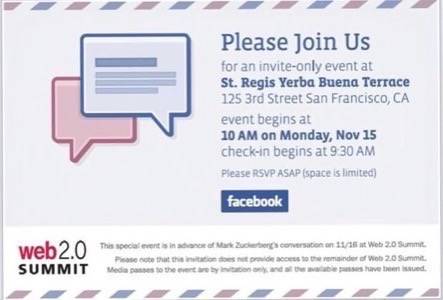 9:58 AM: The press is gathered. We're just waiting for the event to start.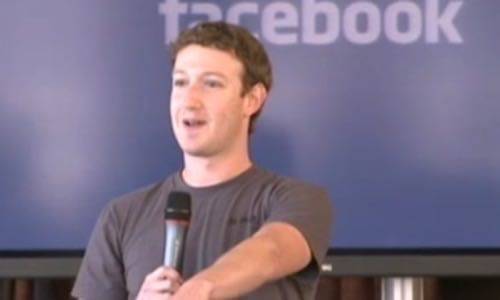 9:59 AM: Zuckerberg notes that as it's almost Thanksgiving and that Facebook has been releasing a lot of features (and holding a lot of product announcements), he'd like to thank folks for coming.
10:00 AM: Zuckerberg tells an anecdote about his girlfriend's sister – a high-schooler. Conversations with high-schoolers "make me feel old." High-schoolers say "We don't use email. It's too slow."
10:02 AM: Email is "too formal." The "weight and the friction" – thinking of subject line, introduction, closing – "extra stuff" – that makes it longer to communicate.
10:03 AM: People are using other methods to communicate that are "lighter-weight." So Facebook has spent time building products to meet the needs of modern messaging.
10:04 AM: 350 million people actively using messaging on Facebook. Four billion messages shared daily. And this communication is, by-and-large, private, one-to-one.
10:05 AM: This messaging is growing faster than Facebook's users. More people are using this for private communication. So what's the next version?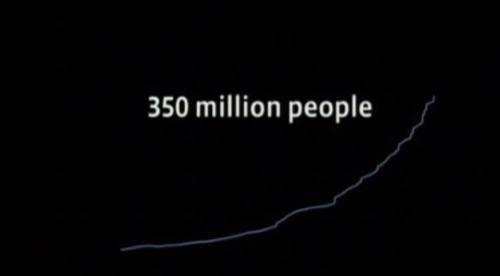 10:05 AM: A modern messaging system is not email. Next generation of messaging needs to be seamless, informal, immediate, personal.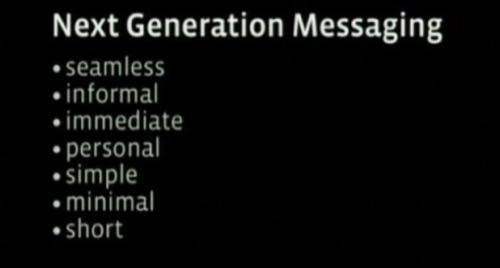 10:06 AM: Email has "a ton of stuff that's important and a ton of stuff that isn't." But SMS tends to be simple and important.
10:07 AM: Three main features: 1) Seamless Messaging, 2) Conversation History, and 3) Social Inbox. "It is not email."
10:08 AM: People will be able to have facebook.com email addresses, but this is not about email, says Zuckerberg.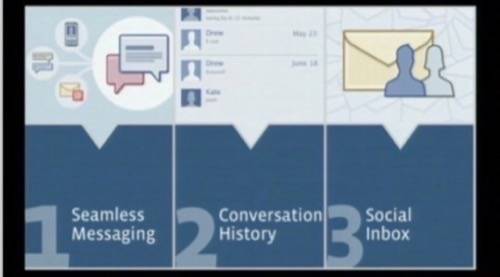 10:09 AM: "Make it super simple." The emphasis is on a conversation with one person, so you have one history that you can go through "forever."
10:10 AM: The Social Inbox: "Because we know who your friends are," Facebook can do "really good filtering." One of the major problems with email is spam. And while there are spam filters, "there are a lot of kinds of junk."
10:12 AM: Andrew Bosworth on stage to give a demo of the product.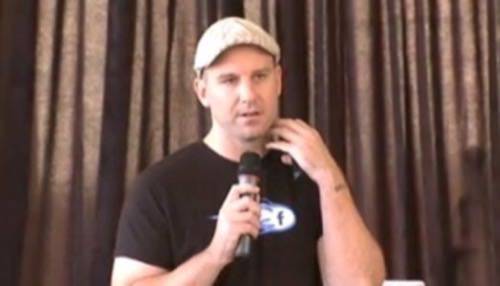 10:13 AM: Fragmentation of how we communicate with people. Some people prefer email; some only answer texts. Bosworth says it should be simplified so we just need "a person and a message."
10:14 AM: Facebook email address will match your public username. This will be optional.
10:15 AM: It's modeled after "chat." "All these systems work together in real time."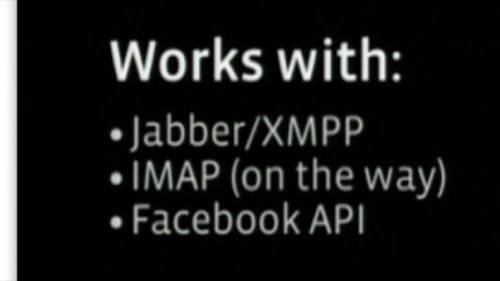 10:16 AM: The idea isn't email. "People should share however they want to share." If you want to receive it via chat, email, or SMS, "it will work with a whole range of technologies that are not Facebook.com."
10:17 AM: Conversation history: It is increasingly rare that we have the "box of letters" that records the history of our relationships.
10:19 AM: This required complete rebuilding of the infrastructure. Move from Cassandra to hBase. Extended Haystack to support file attachments.
10:20 AM: New infrastructure built from the ground up. "This is the biggest engineering team Facebook has put together for a new product." 15 engineers.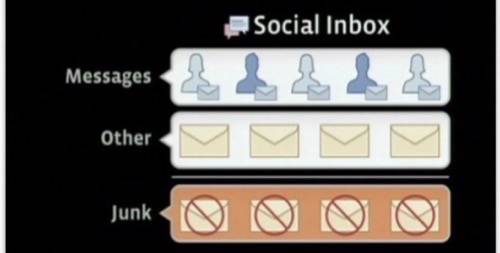 10:24 AM: Social graph applied to inbox gives people more control. Change the paradigm from "security by obscurity" to give more control. People wanted to provide this, but impossible without the social graph.
10:25 AM: This is not an email killer, says Zuckerberg. This is a shift towards more and more real-time communication. "We expect more people to IM and more people will engage with this."
10:26 AM: We'll be rolling this out slowly, says Zuckerberg. It's an "invite only" at first.
Q&A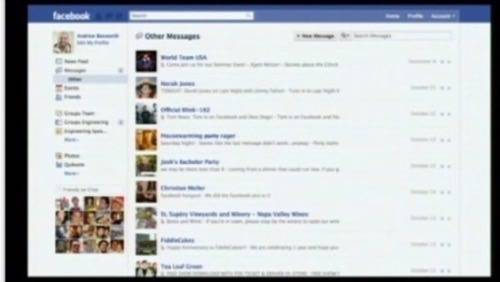 10:28 AM: Question: "What the system not do that you want it to do?" Having it sync with other email systems is on the roadmap. But there are lots of things the system doesn't do "by design."
10:29 AM: Question: How do you decide where the message gets sent? We want to make it simple and lightweight, says Zuckerberg. He says there's a "policy engine" to help dictate if you get the message via chat or email.
10:32 AM: Will you add voice? Zuckerberg says Facebook will look to see how users use the product first before adding new features.
10:32 AM: Will there be ads? The advertising will look the same as it does in the rest of Facebook. Zuckerberg says there's a "huge difference" between Facebook's ad system and others.
10:33 AM: How will this impact your competition with Google? "Gmail is a great product," says Zuckerberg, and "email is still really important to a lot of people."
10:35 AM: Is everything saved? Can you send things "off the record"? Users can delete messages and threads. But the "off the record" thing doesn't make sense, according to Zuckerberg.
10:36 AM: Was this the biggest technical challenge for Facebook? "Nerd fight" avoided.
10:38 AM: How will this system allow you to refine the social graph, particularly for those users who aren't on Facebook? People can communicate with whoever they want to. Just because someone I like isn't using the service, why should that preclude me from communicating with them?
10:41 AM: Are you capturing the information about non-Facebook users? "Yes, in some way we do that," says Zuckerberg.
10:43 AM: What happens to the corporate email addresses? "The Farm Bureau has agreed to give us fb.com," says Zuckerberg.
10:47 AM: How will this work with text messaging? Will you need to give Facebook your phone number? The SMS portion of today's announcement has been live for "years."
10:48 AM: How much storage? Will there be message forwarding? Yes, there will be forwarding (and it will be selective). You can add and delete users from a thread. Facebook is not giving a specific storage number. "If you're a good user, you should have no cause for concern."
That's it, folks. We'll be offering some analysis on today's announcement later today.