Thirty-two percent of online teens have experienced some form of harassment via the Internet, a problem also known as "cyberbullying." According to recent data, 15% of online teens have had private material forwarded without permission, 13% have received threatening messages and 6% have had embarrassing photos posted without permission.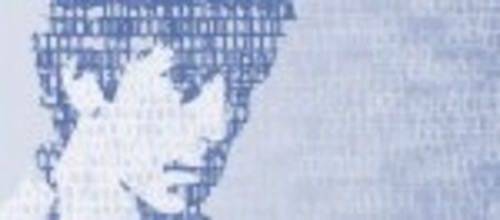 In light of the recent discussions surrounding Facebook and privacy issues, it's important to note that Facebook's new push towards becoming a more open, public network won't just have an effect on an adult population concerned with worries of "friending" bosses and colleagues or adjusting the privacy settings on their children's photos – it will affect the children themselves, as well as teens and young adults, all of which combined make up over a quarter of the social network's user base.
As of last summer, those 17 or under made up 9.8% of Facebook's population and those aged 18-24 accounted for 25.1%. Within these two groups are actual children – the teens and tweens who are still learning how to use the Web properly, often with adult supervision. As they begin to navigate social networks like Facebook, MySpace and others, they learn – sometimes the hard way – why it's not appropriate to post every thought that pops into their heads or upload every photo from a camera's SIM card. They learn that over-sharing can have real-world consequences. And unfortunately, they learn that, just like in the real world, not everyone online is going to play nice.
Cyberbullying Stats: Social Networks are Hot Spots
Recent research on the topic of cyberbullying pulls together data from Amanda Lenhart from the Pew Internet Project, UNH's Crimes Against Children Research Center, the work of Internet Solutions for Kids as well as research by professors Sameer Hinduja and Justin Patchin and is summed up in a slideshow presentation available here on SlideShare.
It contains some unsettling facts:
Girls are harassed more often: 38% reported some form of online harassment.
Social network users are more likely to report online harassment: 39% experience it
The majority (59%) of harassment comes from other minors.
Cyberbullying 2010: What the Research Tells Us
While some may argue that dealing with bullies is just part of growing up, there are reasons to worry. Bullying is often associated with school violence, delinquency and even suicide. Bullied teens and sometimes even the bullies themselves have higher levels of depression and other psychological problems, substance abuse, delinquency, weapon-carrying, poor parent/caregiver relationships and offline victimization and abuse.
So What Does This Have to do with Facebook?
In December, Facebook began a major push to open up people's profiles and make the network more public. Although originally pitched to college teens and later to high school students as a private way to connect with friends where mom, dad, teachers and bosses couldn't find you, the social network grew over the years to not only allow those adults in, but it has created a culture where it's now appropriate to friend the boss and the parents, too.
Earlier this year, Facebook's push for openness went even further, allowing for revamped profiles where all your interests are public, everything you "like" is public and certain websites are allowed to immediately tap into your data for "instant personalization."
The problem with all these changes is not only that they've come so quickly people are unable to keep up, but also the way they've been introduced to users. Facebook prompts you to accept a change, a recommendation of new privacy settings for example, and you do so – usually without reading the fine print.
And the fine print reads – to paraphrase – everything you do is now public!
For teens and tweens who clicked through on the network's "recommendations" without understanding what they meant, the impact to their online social lives will be broad. All of a sudden, they can read others' Facebook Wall posts and browse through their photos; they can see who friended who and who said what. They've essentially been given an all-access pass to the fodder needed for rumor-mongering, gossip and slam-book-style attacks re-imagined for an Internet age.
But Teens are More Tech Savvy, Right?
The New York Times claims that today's young generation is becoming more Net-savvy, and is learning how to protect themselves online. Cited in the article was another Pew study that notes that people ages 18-29 are more apt to monitor their online privacy settings, like those on Facebook, than older adults. But measuring a propensity to monitor settings isn't the same as measuring those that actually do.
The figures that may paint a more accurate picture of how teens and young adults behave online come from a different study. Eszter Hargittai, a researcher at Northwestern University, found that the generation we've happily dubbed the "digital natives" isn't necessarily all that digitally savvy. In other words, just because teens are more adapt at using the Web and Facebook, etc., that doesn't make them better at it than the rest of the online population.
This finding was also backed up by a recent article in The Economist, which quotes Sue Bennett of the University of Wollongong, who had set out to debunk the whole idea of the so-called "digital natives." There may be "as much variation within the digital native generation as between the generations," she says, referring to the group's overall digital savvy.
The take-home advice here? When Facebook makes a radical change to online privacy, the youngest users of the network – the ones who haven't even fully developed coping mechanisms for dealing with life's obstacles – are going to be heavily affected. They may, in fact, be even more affected than an adult who can grasp how to deal with the fallout of a privacy breach or embarrassment. Instead of opting for retaliation, delving into depression, turning to drugs, or, in the worst case scenario, choosing suicide, a bullied, harassed or embarrassed adult, will likely find other ways to cope. (Close their account, apologize, set a meeting with the boss to explain, etc.). Teens, tweens and other young adults may not have the wherewithal to make these sort of choices. And Facebook, the network that was once their champion, now seemingly doesn't appear to care.