Respected industry thought leader, Joseph Smarr, announced on his blog today that he is leaving Comcast-acquired Plaxo to join Google and help drive the company's next steps in the social web. Smarr has been a key innovator in the OpenID, Oauth and related technical movements.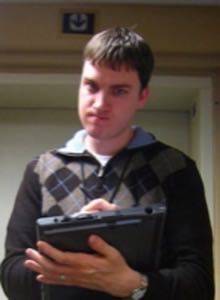 Smarr's work is all about enabling innovation by making it easy for users to move data from site to site.
While noting Google's support for specific open web technologies, Smarr also said: "Getting the future of the Social Web right – including identity, privacy, data portability, messaging, real-time data, and a distributed social graph – is just as important, and the industry is at a critical phase where the next few years may well determine the platform we live with for decades to come. "
Smarr was the first non-founding employee of Plaxo, a dynamic contact management service that was once the darling of Silicon Valley, and then became its spammy boogeyman, and was finally acquired by Comcast 18 months ago. Plaxo was co-founded by Napster co-founder Sean Parker and was backed by Sequoia Capital, the fund that backed Google and YouTube.
Chris Messina, fellow open-web leader and the self-described evangelist that helped turn Smarr from the dark side of Plaxo's early days ("champions of the open web can come from all corners," he told us), said of the move: "Smarr joining Google is a logical next step for him – I think he's done great work at Plaxo with John McCrea, but advancing the open web has not been able to be his priority since he took on the CTO role there."
Kaliya Hamlin, who says she introduced Smarr to the Identity community, said of his move to Google: "His spirit and energy to get things done, work across company boundaries and a deep commitment to open standards innovation will be a great asset for Google. One thing that really stands out for me was his innovation with Microsoft on the Portable Contacts API. That idea originated at the Data Sharing Workshop seeking to make progress on what was possible and within six months under his leadership it was complete."
OpenID leader Scott Kveton said this announcement is just the beginning. "That's great news," he told us, "and just the first of more to come I hear. It's going to be down to Google, Microsoft and Facebook. They are hiring all of the people building the open web. I'll be curious to see what kind of impact it has."
Smarr photo by Adactio.