Much has been written about the tech industry's sexist undertones. In 2017, Silicon Valley faced a "reckoning" for its gender-driven decision-making and tolerance of sexual harassment. From marginalizing women's ability to contribute to the field because of their biological makeup to holding them to higher standards in order to earn leadership roles, the business world has not made it easy for women to make a go of it.
Despite the inequities women have faced, several have found success and become leaders in their industries. These women have brought their unique viewpoints and varied skill sets to the table to innovate the products and services their companies have offered, disrupting the market in the process.
Top 15 Incredible Women in Business to Watch in 2018 and Beyond.
Dara Treseder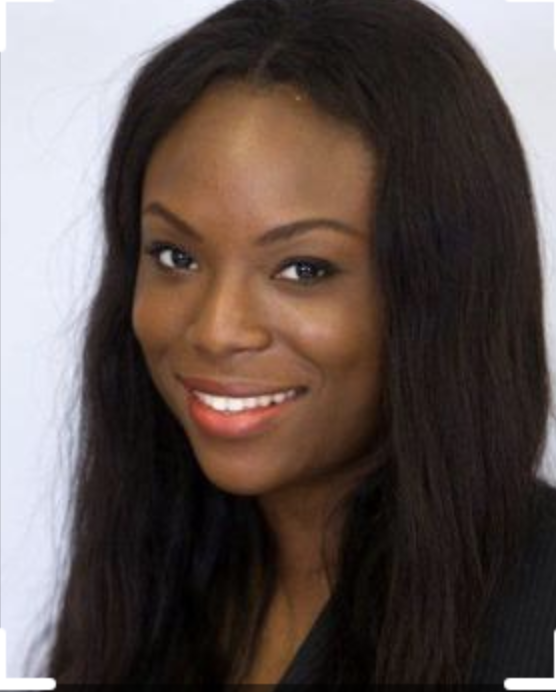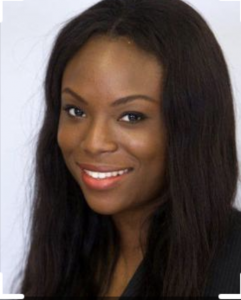 Treseder, the chief marketing officer of business innovations at GE Ventures, previously worked at Apple and Goldman Sachs. After helping to lead global marketing and growth efforts at both companies, she moved over to GE's ventures arm, helping to identify ideas with the potential to make a global impact and scale them. As an innovator and a leader in developing marketing strategies and campaigns, the CMO looks for growth drivers and focuses on building brands, particularly in the software, advanced manufacturing, healthcare, and energy sectors.
Named one of Ad Age's "Women to Watch U.S. 2018," Treseder was also recognized as one of Inc.'s 2017 "30 Inspirational Women to Watch in Tech." She serves as a keynote speaker, a member of the board of directors for the Public Health Institute, and an advisor to UN Women initiatives.
Alison Gutterman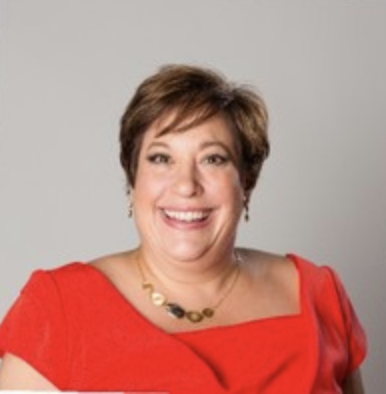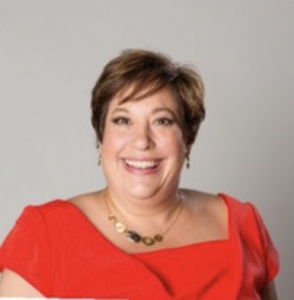 Gutterman is the president and CEO of Jelmar, manufacturer of a wide range of household cleaning products, including CLR and Tarn-X. Gutterman started at the company in 1993 without so much as a desk to her name; by 2007, she'd become the third-generation owner, CEO, and president. As the first woman president and CEO of the family-owned business, she looked for ways to incorporate technology and data into the company's business practices while maintaining its mission of making high-quality cleaning products. Her entrepreneurial efforts have led to an expansion in Jelmar's distribution, now numbering nearly 100,000 outlets.
Gutterman was recognized as part of Chicago Business Journal's 2016 class of Women of Influence, and she led Jelmar to a 2017 EY Entrepreneur Of The Year award in the Midwest Region's Family Business category. She gives back through ENACTUS, C200, Women Presidents' Organization, Women Impacting Public Policy, and the Women's Business Enterprise National Council, which has also certified Jelmar as a Women's Business Enterprise.
Isa Watson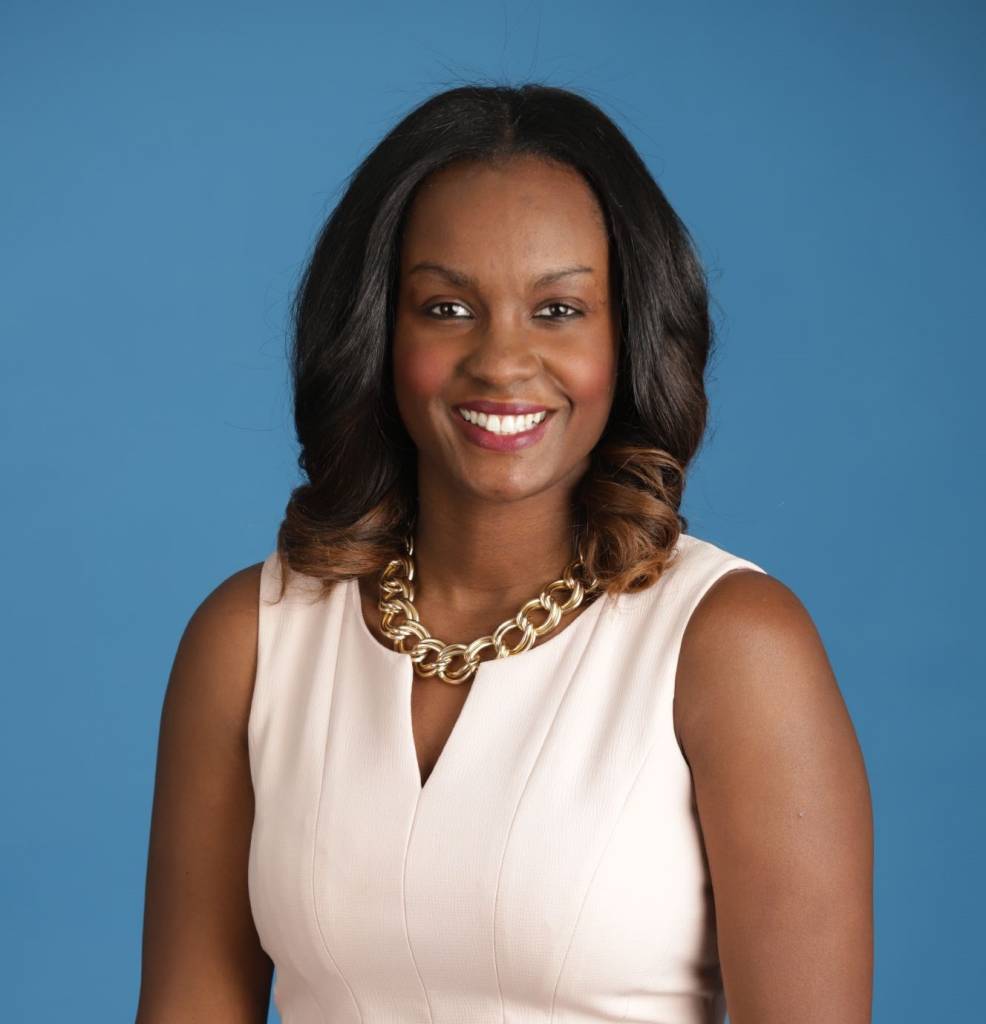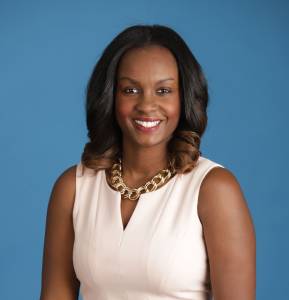 Watson is the founder and CEO of Envested, an enterprise software company that has developed a next-generation workplace engagement tool. Prior to launching Envested, Watson was a chemist and data scientist at Pfizer before becoming the vice president of digital product and strategy, small business, for JPMorgan Chase & Co. Her background in both pharmacology and business strategy has solidified Watson's dedication to data; she applies that view to workplace engagement, asking what we know — and don't know — about the people who are leaving their jobs or choosing to stick with them. As a VC-backed tech founder, Watson looks to innovate the future of work through data and technology.
Watson was named one of Inc.'s "30 Under 30" in 2017 and was also a "40 Under 40 in Finance" winner. Triangle Business Journal also recognized her with a 40 Under 40 Leadership Award.
Ekta Sahasi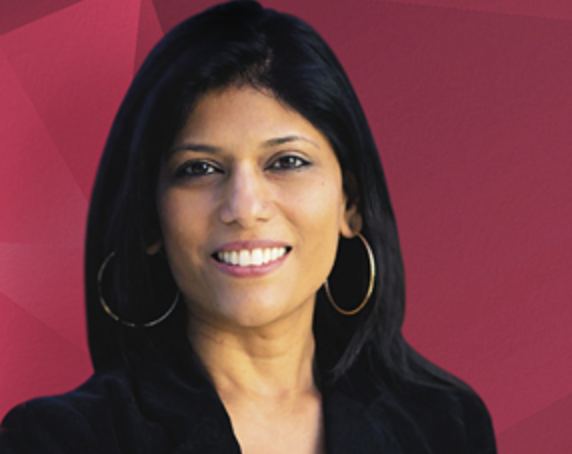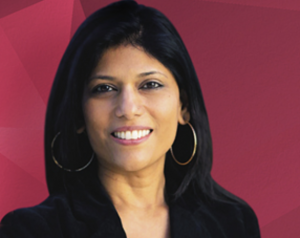 Sahasi, vice president of the Business Innovation Center and managing director of R&D at Konica Minolta, unites the brand's research division with its innovation efforts. Also an investor and board member for several companies, Sahasi previously worked at both PayPal and eBay, focusing on using research to fuel new products and technologies. Aiming to develop global strategies and partnerships, she pioneers initiatives into new markets and determines which ventures and technologies warrant investment.
Named one of Entrepreneur's "50 Inspirational Entrepreneurs to Watch in 2017," Sahasi also contributes through The Tech Museum of Innovation and the South Asian Heart Center.
Lena Requist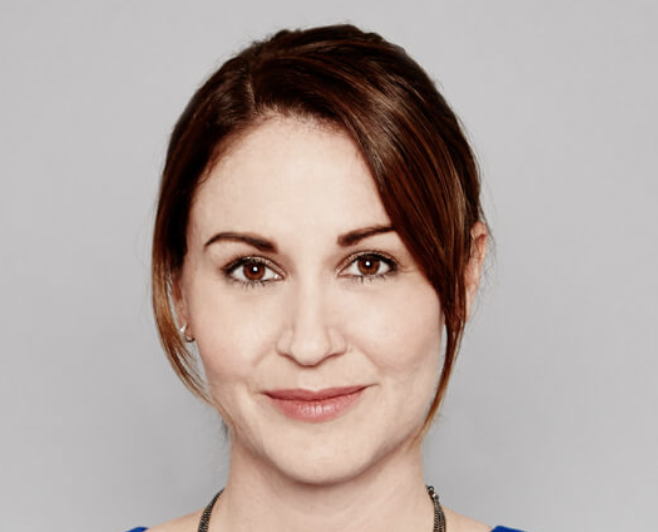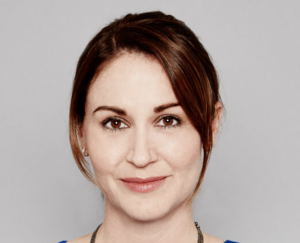 Requist is the president of ONTRAPORT, maker of a visual marketing automation and reporting platform. Prior to joining ONTRAPORT as its COO, Requist served as a general manager at a computer software firm, an operations executive, and a certified financial planner with Smith Barney. During her time at ONTRAPORT, the company has grown 5,000 percent and made the 2012 Inc. 500 list. Seeking to build processes and platforms that work efficiently and effectively, Requist also strives to build operations to spotlight how integral teams themselves are to getting work done.
Requist supports the women's entrepreneurial community through the Women in Business Group she started, which earned her a bronze Stevie Award for Female Executive of the Year, as well as a nomination as one of Women Leaders in Business's "20 Women to Watch" in 2013. She also won a Silver Stevie Award in 2017 in the "Executive of the Year – Computer Software – Up to 500 Employees" category.
Edith Harbaugh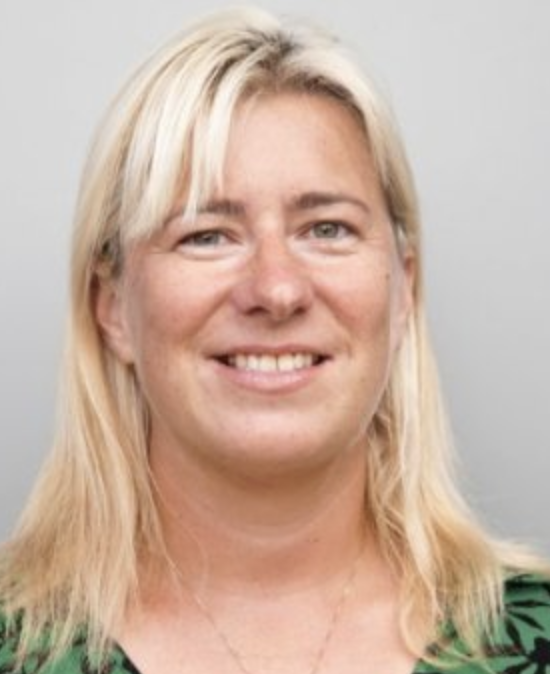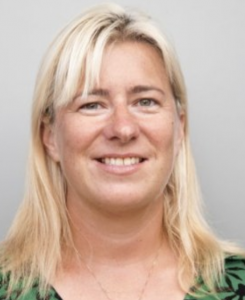 Harbaugh is the CEO and co-founder of LaunchDarkly, a software developer feature management platform used to control the entire lifecycle of product development and launch. Before starting the company in 2014, she was director of product management at TripIt, where she experienced the problem that became the basis for LaunchDarkly. Similar issues arose prior to that when Harbaugh was a senior product manager at PlantSense, as well as a product manager at Monster Worldwide and Vignette. With no other company solving the product development challenges she faced, she decided to create her own.
Since its launch, LaunchDarkly has added clients like GoPro and Microsoft and received millions in funding. Beyond her accomplishments with this new venture, Harbaugh also holds two patents, including a method and system for sharing different Web components between different websites in a portal framework.
Leslie Feinzaig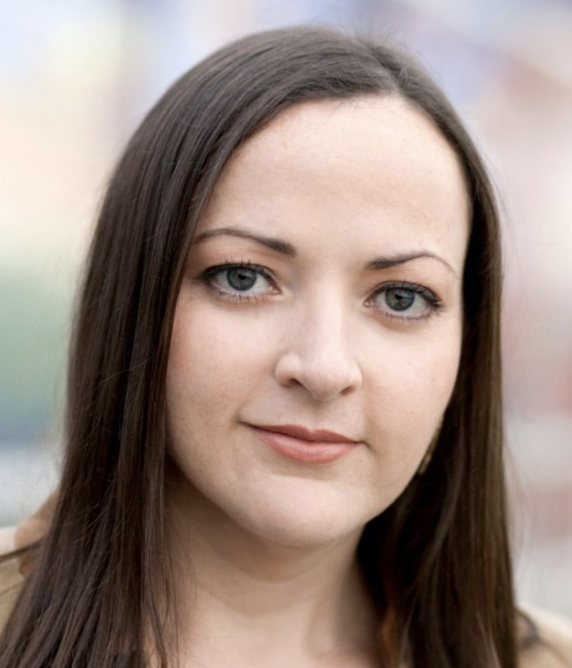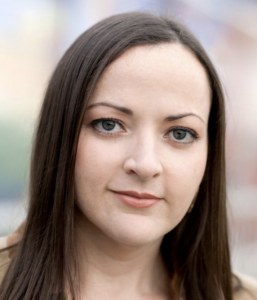 Feinzaig is the founder and CEO of Female Founders Alliance, a community of female startup founders and CEOs based in Seattle, with a chapter also based in New York. With hundreds of members and thousands within the organization's community, there are plans to open local chapters across the U.S. The organization was started to address the shortage of female-led startups and create an organization that could provide resources, knowledge, and networks to help each other succeed.
Yet Feinzaig doesn't remain content with that. In 2016, she founded Venture Kits, games that teach and encourage leadership in kids. This idea has attracted the attention of TODAY Parents, Fox 10 News, and other media outlets. Additionally, Feinzaig is a Techstars mentor, a Startup Week organizer, and an advisory board member for the Washington Technology Industry Association's Startup Committee. She regularly speaks at industry conferences and is a thought leader, with content published by Forbes and others.
Silvina Moschini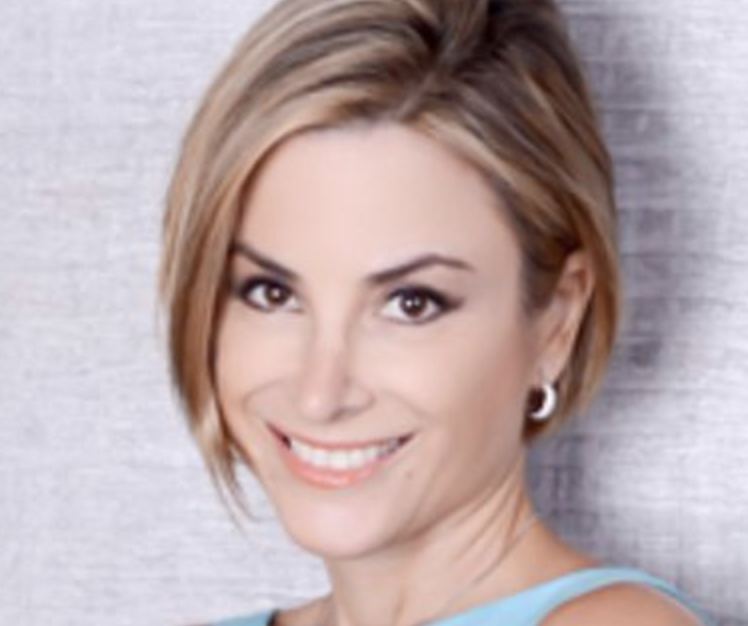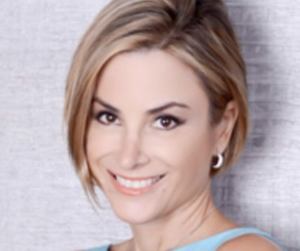 Moschini is co-founder and chairman of TransparentBusiness, a cloud-based management platform for overseeing a remote team. She is also CEO and founder of SheWorks!, which assists companies in finding female talent around the world. It provides solutions for hiring, monitoring, and managing remote workers, using technology similar to that of TransparentBusiness.
Since 2012, Moschini has also been an internet and technology contributing expert for CNN. She also regularly contributes to CNN's show, "Encuentro," and provides insights and analysis related to Latin entrepreneurs, startups, social media, and innovation.
Jessi Baker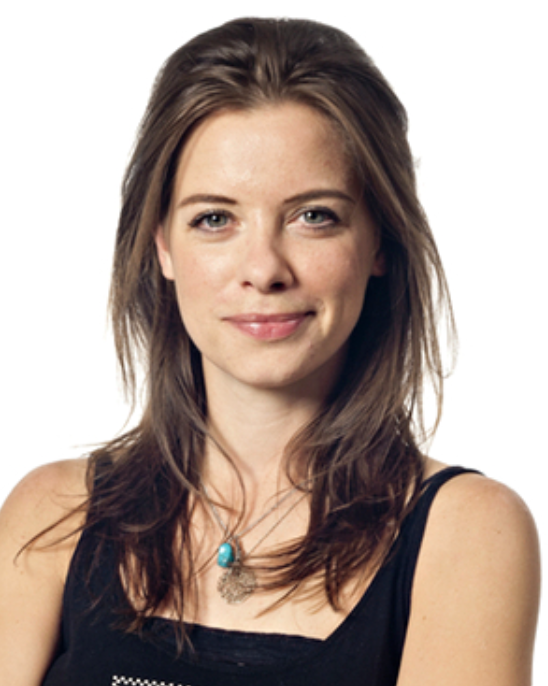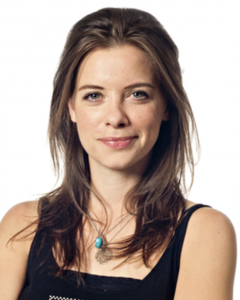 Baker is founder of Provenance, a company that provides businesses with the ability to share information with their customers about where products come from. Her technology platform uses blockchain to provide this valuable information, illustrating her forward-thinking approach and understanding of how to leverage revolutionary technology. Prior to developing and growing this startup, Baker was lead interactive creative for UK company TBWA/Digital Arts Network.
Prior to that, she headed up her own company as a technology strategist, developing digital-physical experiences and partnering with other brands and innovators on UX. Her clients included The Philharmonia Orchestra and Will.I.Am, Intel's director of creative innovation. Baker has participated in the Wayra UnLtd Accelerator and the Open Data Institute Startup program. Additionally, she is an RSA Fellow, a faculty member at The Open Institute, and a member of the Council of the Internet of Things.
Kathryn Minshew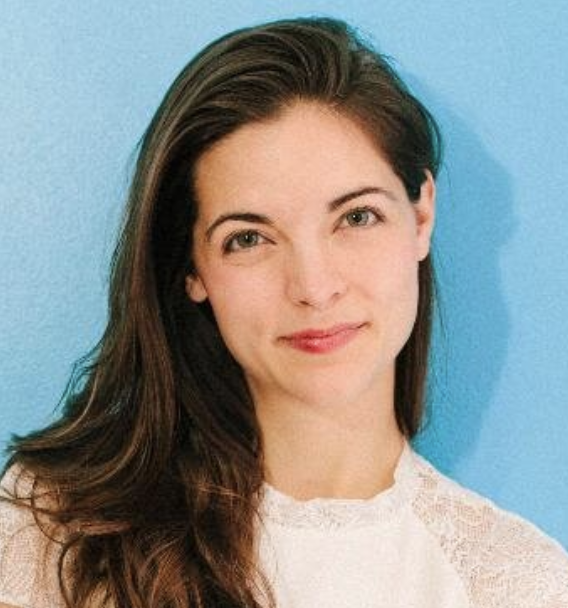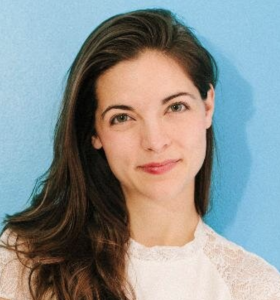 Minshew is co-founder and CEO of The Muse, an online platform that has helped more than 50 million people discover and change career paths, as well as get personalized job recommendations and insights into great companies to work for. The platform also provides skill-building courses, career advice content, and coaching. She created and launched the company after being dissatisfied with what she found to help fuel her own career aspirations. Minshew is also the author of bestselling book "The New Rules of Work," where she shares her experiences and insights since starting the platform.
Her social causes also make her an incredible businesswoman to watch in 2018 and beyond. Prior to her current startup, she worked on a vaccine introduction team in both Malawi and Rwanda while assisting with the Clinton Health Access Initiative. Minshew previously worked for McKinsey & Co., a management consultancy, as a business analyst. Her honors include Forbes' "30 Under 30" in media and Inc.'s "15 Women to Watch in Tech."
Ashley Crowder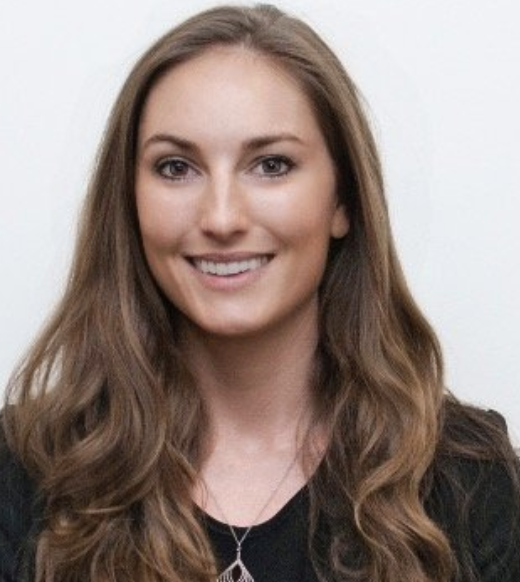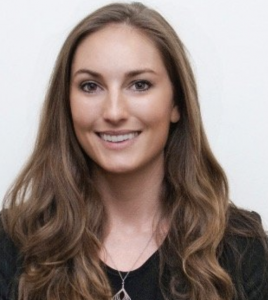 Crowder is co-founder and CEO of VNTANA, which offers engagement tools and an augmented reality computing platform. Prior to that, she was in charge of refinery production planning and execution for BP, where she developed short- and long-term strategies for multiple refinery products.
Before that, Crowder worked as a manufacturing engineer intern for Northrop Grumman. Her other work has included research at University of Southern California's Viterbi School of Engineering and serving as a project lead for Gulfstream Aerospace, a production assistant for INCA Productions, and an intern for MTV Networks.
Falon Fatemi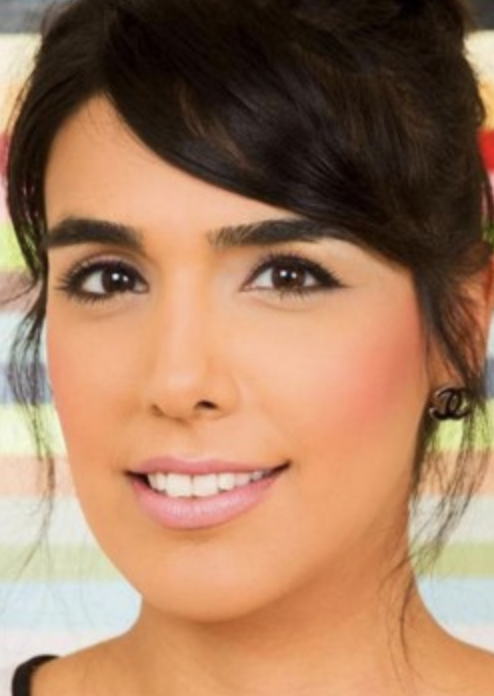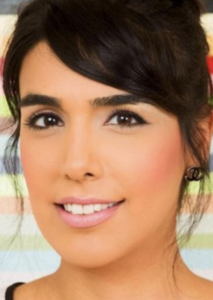 Fatemi is founder and CEO of Node, described as the first AI-enabled discovery engine that connects people at a much larger scale than ever achieved before. Before developing and launching the company, she was making a name for herself at Google, where she was the youngest employee at 19 years old. Over the past 10 years, Fatemi has focused on helping Google and YouTube with strategic partnerships and global expansion opportunities.
When not innovating through her work at Node, Fatemi contributes to Forbes, writing articles about AI's impact on work and Silicon Valley startups. Her other thought leadership pieces have been featured in Entrepreneur, TechCrunch, The Huffington Post, and Business Insider. In 2018, Fast Company recognized her as one of the "100 Most Creative People in Business." The San Francisco Business Times named Fatemi as one of the "40 Under 40 Visionaries." She was also included in Marie Claire's 2017 "New Guard List."
Kara Rieben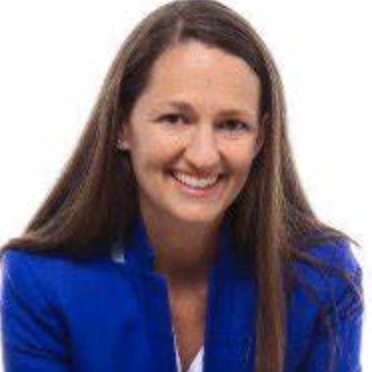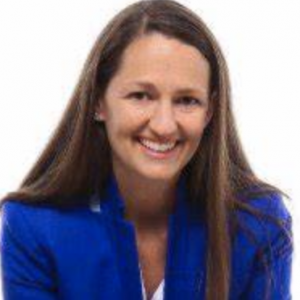 Rieben is senior vice president at dLocal, a technology platform designed to handle mass online payments in growth markets across LATAM, APAC, and EMEA. Innovation in the payments industry has been at the core of Rieben's professional interests. Zig-zagging between startups and consulting for companies, including American Express, she's gained different perspectives and expertise on the various aspects of digital commerce. Kara has worked with the world's most innovative companies, including Google, Facebook, Uber, and Airbnb, to reach their full potential in high-growth markets with minimal operational exposure and maximum reach.
Prior to dLocal, Kara led the strategy team for Payoneer. A regular speaker at FinTech conferences around the globe, Rieben's expertise includes navigating cross-border payments, eliminating financial risk, maximizing subscription revenue, managing checkout conversions, and maintaining compliance with central banks and local regulators.
Kimberli Cheung Wright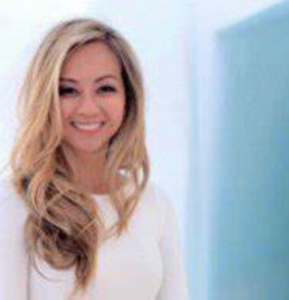 Wright is founder and CEO of TREPIC, a virtual travel designer firm. With inspiring content and storytelling, TREPIC uses AI and user preferences to provide unique travel recommendations. Using VR and 360-degree video, users are transported to desired curated hotels, locations, and activities from the comfort of their phone.
She was named as one of "50 Inspirational Entrepreneurs to Watch in 2017" by Entrepreneur, as well as one of Inc.'s "15 Female Entrepreneurs to Watch Out For in 2017." She is a mentor at Stanford University's Hasso Plattner Institute of Design, an interior designer, a vacation home developer, and a film and VR film director. In 2009, prior to founding TREPIC, she directed and edited a feature-length documentary that won four international film awards and led to the amendment of U.S. federal healthcare law.
Tiffani Bova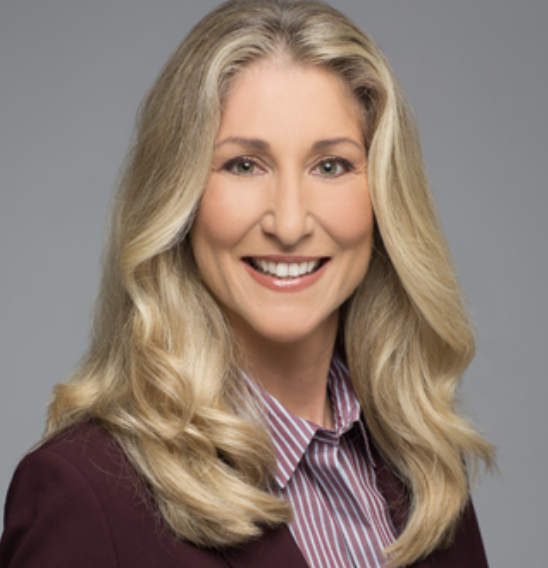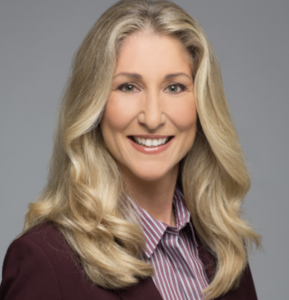 Bova, the global customer growth and innovation evangelist at Salesforce, is an expert on business growth and innovation, helping the brand's customer and partner network imagine how to scale their businesses with different business models and technologies. Focusing on the customer experience, Bova is also a keynote speaker and the host of the "What's Next with Tiffani Bova" podcast; her book, "Growth IQ: Get Smarter About the Choices That Will Make or Break Your Business," is set to be released later this summer.
She has been recognized as one of the "Powerful and Influential Women in California" by the National Diversity Council, as well as been noted as one of the "Top 50 Marketing Thought Leaders" by Brand Quarterly Magazine. Prior to Salesforce, Bova spent more than 10 years at Gartner, ending her tenure there as a VP, distinguished analyst and research fellow. She also helped strengthen sales programs at Gateway, Interland, Affinity, Vanstar, Sprint, and LANSystems.
Truly Incredible Businesswomen
These 15 women pursued business opportunities in industries heavily reliant on technology. While the cards may have been stacked against them, their talent, commitment, and innovative approaches helped them find success. These 15 women have already had an impact on their fields, and they're poised to further disrupt the business landscape as we know it.