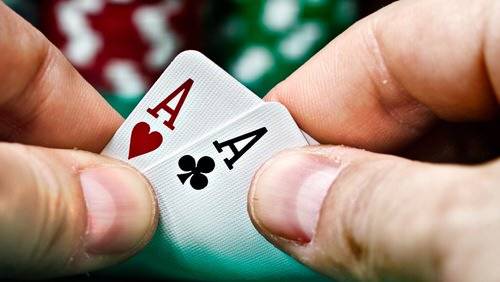 Even as virtual farms lose their luster, Zynga is looking to rebound in greener pastures – ones lined with real cash.
Even as it suffers a spate of bad news related to its traditional social-gaming businesses, the company is now working on ways to throw its weight behind real-money gaming in the U.S. – in the hope of very real new revenue streams.
Zynga's Silver Lining Playbook
On Monday, Zynga announced plans to close offices in New York, Texas and Baltimore. The Baltimore office will suffer about 30 layoffs, with the rest of the staff being farmed out to other Zynga HQs. The team in Baltimore was focused CityVille 2, a social game that the company axed earlier this month just five months after its launch.
That's a big come-down over the past year. In March 2012, Zynga shares were trading at a 52-week high of $15.91. They opened at $3.41 on Tuesday. Something has to change. The company may be synonymous with the advent of social gaming on Facebook – FarmVille, Mafia Wars, etc. – but its best hope now seems to shifting gears toward more lucrative real money games – assuming it can get legislators to go along.
In a way, getting its hands dirty in gambling is a return to its roots. Zynga's first game, Texas Hold'Em Poker (now known as Zynga Poker) launched way back in July 2007 – two full years before FarmVille started polluting our Facebook feeds. Now, Zynga hopes to benefit from the rivalry between revenue-starved states eager to legalize – and tax – online gambling.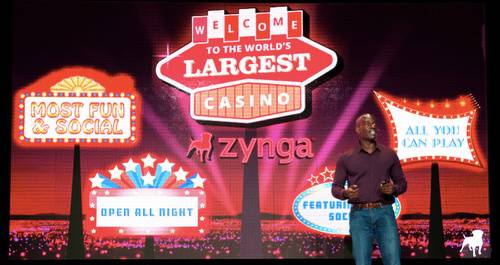 Online Gambling Legislation Fast-Tracked
After signing a fast-tracked bill into law last week, Nevada is the first state in the nation to allow virtual gambling. New Jersey is right on Nevada's heels, and Governor Chris Christie could sign a similar bill as soon as this week. The legality of online gambling in the U.S. has a confusing history – one typical of U.S. law trying to grapple with emerging online phenomena.
The Unlawful Internet Gambling Enforcement Act, which "prohibits gambling businesses from knowingly accepting payments in connection with the participation of another person in a bet or wager that involves the use of the Internet," solidified online wagering's illicit status back in 2006. So states like Nevada and New Jersey will still have to reconcile their state laws with federal regulatory agencies – a process that could delay big profits for Zynga and other companies hoping to get into online gambling.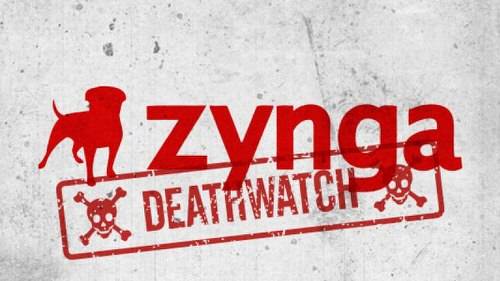 An Uphill Battle Remains
According to The Wall Street Journal, Zynga may have to play the waiting game for another 18 months – and even then there's no guarantee of a big pay-out:
"The opportunities within Nevada are somewhat limited since its population is small, but bigger opportunities might emerge. State officials have discussed the possibility of forming compacts with other states considering legalizing poker to merge markets and create bigger groups of players, much as lotteries have done with large lottery draws such as Powerball. California is among the other states that have considered bills in their legislatures to legalize online poker."
Zynga Poker allows anyone over the age of 13 to play, but the company hasn't released hard numbers on who exactly plays the game. With age and location narrowing the pool, there are some big questions about how many of Zynga's existing players are ready to convert to real cash gamers.
A Sea Of Mishaps
In the meantime, Zynga has been hemorrhaging talent. Chief Game Designer Brian Reynolds, who worked at the Baltimore office, jumped ship last month.  Last October, Paul and David Bettner, co-founders of Words With Friends, left the company's Austin studio. That's a big deal because while the company has been quick to axe underperforming products, ad-ridden Scrabble-clone Words With Friends remains one of Zynga's top properties. The company reported that in December 2012 alone, players spent 7.5 billion minutes shuffling around virtual tiles in the game, which launched four years ago.
(See also ReadWrite DeathWatch: Zynga.)
Still, the failure of games like CityVille 2 point to a flaw in Zynga's casual-gaming formula. Zynga CEO Mark Pincus has admitted that the company's sluggishness and lack of innovation has failed to keep users engaged with its cadre of social games. But rather than improve its recipe to make better games – or better clones of other, better games – Zynga seems to have its sights on the real deal. The company did not immediately respond to a request for comment.
Zynga Is Ready To Gamble
Open any free Zynga game in the App Store and you'll be assaulted with a shamelessly busy user interface. There are so many pop-over and click-through ads that getting rid of them is basically a hyperactive mini-game all its own. Zynga's mobile and social games won't win any design or innovation awards – rather, they have addiction woven into their fabric. Incessant notifications draw users back, pop-up prompts prod players to invite their entire social circles. Those techniques should translate well to actual gambling.
So in spite of all the bad news and likely delays in legalized online gambling, Zynga's shares have perked up lately. With 38 million players, Zynga already has the world's largest free-to-play online poker site – it only needs legislators to open the gates and let the cash start pouring in.
Images courtesy of Shutterstock and Zynga.