Apparently it's not enough being a former Facebook marketing manager, owner of your own self consciously hip-yet-somehow-bottom-feeding media company, executive producer of the Bravo realityfest dot-bomb Silicon Valley, and social-media manners maven. Oh, right, and Mark Zuckerberg's sister.
So the notoriously shy and retiring Randi Zuckerberg, who has never traded on her better-known billionaire brother's success and influence to further her own ambitions, has decided to grace the world with what the Associated Press describes as a "memoir/lifestyle book" about her time at Facebook. Titled, naturally, Dot Complicated, which coincidentally is also what the demure Ms. Z calls her invitation-only "modern lifestyle newsletter." About which a little more in a moment.
A Good Zuckraking
What's RZ going to tell us? HarperCollins tells us she'll relate her "entrepreneurial journey" through her time at Facebook and beyond. You can probably count on her to give a whitewashed version of her parting of the ways with Facebook, which so far sounds pretty spicy. (Ms. Zuck herself has previously described herself at the time as being "a little irresponsible with my creativity" and going "a little rogue.")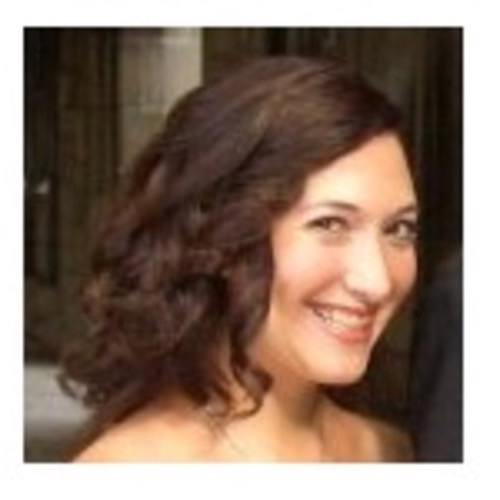 You'll also doubtless be fascinated to learn that RZ'berg will also enlighten the masses on – believe it or not – "the multifaceted complications of our socially transparent world today, including issues of privacy, social identity, authenticity, crowd sourcing and the future of social change." Surely the ethics and human decency of photo sharing deserves its own chapter.
(See also Yes, Randi Zuckerberg, Please Lecture Us About 'Human Decency')
But wait, that's not all! Dot Complicated will also come as an enhanced e-book with "innovative and engaging interactive components," including a "platform for crowd sourced stories and social media integration" – whatever that is. Who wants to wager that Ms. Zuck will herself skillfully navigate the multifaceted complications of our socially transparent world by steering entirely clear of any controversies involving privacy, social identity, authenticity, crowd sourcing and the future of social change?
The divine Ms. Z had this to say for herself in the HarperCollins press release:
Technology has changed virtually every part of our lives, resulting in a modern, digital society that feels a lot like the wild, wild west. I am thrilled to be working with HarperCollins to share some of my own crazy experiences on the front lines of social media, and to inspire people of all ages to embrace technology, as well as the new set of social norms that come along with it.
As for what to expect from the "lifestyle" parts of the book, you can't do better than to sample Z's Dot Complicated newsletter and blog. (Invites to the newsletter are apparently pretty easy to come by, as I had no trouble acquiring one – though you never know when the velvet rope will go up.) The blog, for instance, currently features:
But even a talent as unassuming as Randi Zuckerberg can't be confined to one book. She'll also publish a children's picture book simultaneously with Dot Complicated, about which she and HarperCollins had virtually nothing else to say. If you needed a new reason to fear for the next generation, you're apparently in luck.
Both books are due out in the fall. At least you have plenty of time to brace yourself.
Photo via Flickr user nrkbeta.no under CC 2.0 license.