When it comes to gender ratio, engineering is one of the most highly imbalanced fields around. Not only are few women engineers working today, far fewer female college students are entering science and technology-related fields compared to their male colleagues.
And one of the fields where women are most strongly outnumbered is one that most needs diverse perspectives: robotics. Last Sunday was International Women's Day, an event for celebrating the progress women have made toward gender equality. It seemed like a good moment to speak with some of the world's leading female roboticists about their experiences.
See also: History's Female Programmers Will No Longer Be Forgotten
Melonee Wise: "It's a people issue"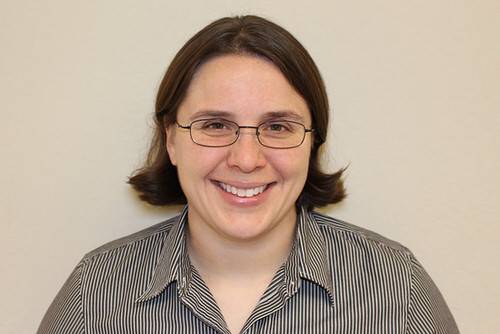 Wise is the CEO of Fetch Robotics and a veteran roboticist. Her contributions to platforms like Turtlebot and humanoid robots like PR2 and UBR-1 precede her. Currently, her company is working on a pair of industrial robots to be marketed to logistics companies.
Female CEOs historically encounter more difficulties acquiring funding for their companies, but that hasn't been the case for Wise. Fetch robotics just acquired $3 million in funding.
See also: Your Robot Butler—Or Factory Worker—Just Got A Lot More Affordable
"I think sometimes people talk about being a woman in a field full of men like it's a handicap and that's insulting sometimes because I was born this way," she said. "Other times, however, it can be very uplifting to be a positive role model for young women who want to go into robotics. [My presence] encourages young engineers and tells them, 'Hey women have been successful, just apply yourself and work hard and barriers will move out of the way.'"
At Fetch, twenty percent of employees are female—or two out of the ten engineers, though the division is about to change now that Fetch is doubling its staff. Wise said the key to hiring candidates, men and women alike, can depend on subtle cues from a company:
When I was at Willow Garage, we went to a women's event semiannually. One of the years we went, Steve Cousins gave a nice talk about Willow Garage. Somebody asked, "Is Willow Garage hiring women?" and we were both shocked. Why wouldn't we be hiring women? Even working there I never thought of it as an issue. It made us reflect on how the company was advertised. Most of the stuff on the website showed an overwhelming number of men. We were shocked this sent the message to women that they couldn't apply. It's a two sided problem—on the one side, women sometimes feel out of place, but also some women self select. It's a people issue, not a women issue.
Louise Poubel: "Give the girls the toys"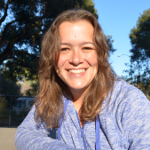 Today, the biggest barriers standing between robots and regular people are complexity and price. Louise Poubel works on the robotics simulator Gazebo, a graphical user interface (GUI), at the Open Source Robotics Foundation, with the aim of knocking down both barriers.
"Robots should be made focusing on everybody, not just a few people who can afford it. That's why I like open source," she said. "I think tech should be easy to use, and giving people more tools to start with can lower barriers. GUIs are very user friendly for people being introduced to something for the first time."
Poubel, who grew up in Brazil, got her engineering degree in Japan and masters degrees in Poland and France, is a truly global citizen. Her award-winning graduate project, in which her team programmed a Nao robot to respond to human movement, emphasizes her belief that robots should be programmed to cater to all sorts of people.
She reflects:
When I was a little girl, I had as much access to computers as my brother, but my father refused to give me a remote-control car even though he gave my brother one. It always made me kind of sad, but it didn't change much in the way i grew up. It's important to let kids know it's ok for them to pursue anything they like. Give the girls the toys, whether they like computers or remote-control cars.
Cynthia Breazeal: "The work reflects your life"
Ever since her MIT days, Cynthia Breazeal has been building robots that not only serve to assist people, but also to be sensitive to their feelings. Her earliest projects, fluffy Leonardo and Disney-eyed Kismet, are designed to emote and respond to human emotions. Today, she is known as the mother of personal robotics.
See also: Jibo's Cynthia Breazeal: Why We Will Learn To Love Our Robots
Breazeal's latest project raised $2.2 million on Indiegogo to bring that sort of emotive warmth to a commercial robot. The result, Jibo, is like a helpful, ambulatory iPad for the home.
"I think in many ways, the work reflects your life and what matters to you and your lived experience," said Breazeal. "Some of mine comes from being a mom and having kids, and thinking about social robots in context relevant to families. I think there's tremendous good a robot can do in the family."
In Breazeal's experience—validated by her successful crowdfunding campaign—social robots appeal to many demographics and groups. This is where she believes the gender and ethnic diversity of creators are key to helpful social robots.
"No matter who you are as an engineer or scientist, you can't help but bring what matters to you into the work," she said.
In order to encourage women and minorities pursuing robotics, Breazeal lectures, engages with the media, judges robotics competitions, and is involved in the Boston Museum of Science.
"I think it would be very unfortunate if a woman were recognized by gender first and work second, but when reputation leads, it can inspire critical mass," she said. "Having girls grow up with role models serves an important function. They do need to see people who look like them."
Tessa Lau: "Robots should be for everyone"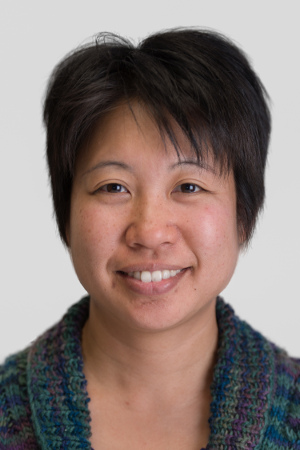 As Chief Robot Whisperer for Savioke, Tessa Lau doesn't just engineer robots. She analyzes and optimizes the ways they can do the most good for the most people.
"I think robots should be for everyone," she said. "You read a lot in media about the gender gap in technology. The problem is that many tech companies built by the white male demographic. It's really important, as we design our robots, to make sure they appeal to everyone—people with disabilities, minorities, people who are disadvantaged. Diversity is one of the qualities I look for when i hire."
In the absence of more diverse roboticists, Lau says she works hard to test her robots with a diverse group of people. Currently, Savioke is working on an unnamed hotel delivery bot designed to deliver items to hotel guests' rooms.
"We found out that women had specific set of concerns," she said. "If strange men were delivering the items, they were worried, but with robots, they were OK. Robots can make people feel more safe, and it's not something you'd know if you weren't looking for it. Disadvantaged groups can offer a viewpoint we would have never considered."
Lau, who was a software engineer at IBM for 11 years before becoming a roboticist, has worked hard to correct the heavily male skew in technology fields. She helped organize IBM's Grace Hopper conference for women in computing, serves on the board for the Committee on the Status of Women in Computing Research, and employs a female robotics intern.
She put it this way to me:
I'm very aware of being a woman in technology. I know that I'm a minority. I think it's awesome to have more people and more kinds of people because it increases the quality of products available to the world. In my particular case, I'm excited there are more women coming into technology, and I'm happy to serve as a role model.
Lead photo courtesy of Cynthia Breazeal