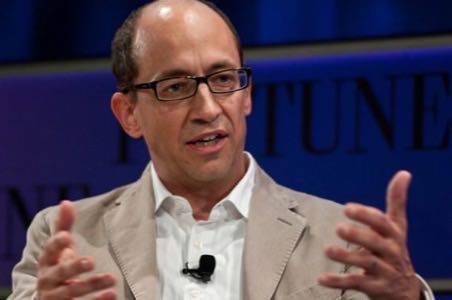 Twitter's long-awaited crackdown on outside apps could prove to be one of the boldest and most controversial moves in its history. But if you consider Twitter's position, it's actually reasonable. And it could play an important role in Twitter's survival.
Twitter Today
Twitter continues to grow in every way.
Its name and iconic blue-bird logo are internationally recognized. Twitter @names and #hashtags are splashed on every form of media, from primetime TV to outdoor billboards. The company now has more than 1,000 employees.
And while it is starting to generate a decent amount of revenue through advertising, it is also likely burning hundreds of millions of dollars per year in expenses.
What next?
Well, Twitter could either sell itself for billions of dollars – there may even be a few buyers out there – or it can try to stay independent. And every recent move from the company suggests Twitter is trying to stay independent.
But: To survive on its own, Twitter must create a very big business, and soon. Specifically, it needs to generate about a billion dollars per year in ad revenue by the year after next. And that's just to meet the (probably conservative) internal estimate that it leaked this June. Really, Twitter should be approaching a billion-dollar ad business by next year. Or it will be at risk of falling behind schedule, and perhaps becoming a division of Microsoft or Yahoo.
Twitter Tomorrow
The keys to maximizing Twitter's advertising business are: Create as many advertising opportunities as reasonable, and tweak Twitter's product and advertising until they work together as well as possible.
In Twitter's case, this means centralizing as much of its usage as possible within its official clients – its website, official mobile apps, and officially sanctioned extensions – where it can display ads and generate revenue.
It's common to hear media companies talk about "scale" or "reach," especially around advertising opportunities. In Twitter's case, it needs to have people as many people as possible reading Twitter within its own environment, to get as much of that "scale" as possible for its ad-sales efforts. It's no longer desirable to Twitter for its users to be elsewhere, where Twitter has little control over their user-experience quality or the advertising they see.
So that's why Twitter doesn't want other companies creating competitive Twitter clients anymore. If you want to enjoy the stuff that's only on Twitter, you need to use Twitter.
(Important: It still wants developers to do many interesting things with some Twitter data, and for them to increasingly build their own products into Twitter. But it's not so excited abut competing for its own users' attention with other companies. That's why – among other reasons, such as resource abuse – that Twitter is increasing restrictions on developers.)
Why So Harsh?
The most common question I've seen is something along the lines of: Why can't I just pay Twitter $25 per year to use whatever app I want?
Two reasons: First, because that goes against the whole "scale" thing – Twitter really does want everyone together. And second, because that's not going to create a billion-dollar business for Twitter. It might become a multi-million-dollar business, but that's just not enough to be worth the distraction. So it's not likely to happen.
It's reasonable that many people are upset by Twitter's decision. Based on Twitter's incredibly developer-friendly past, it might even seem like hypocrisy. (Though the vast majority of users won't know and probably don't care about this change.)
But Twitter's acting in what it thinks are its best interests here.
Remember, the successful outcome is that Twitter gets to stick around and keep existing. The alternative is much gloomier. That's probably worth a little sacrifice.
Twitter CEO Dick Costolo photo (cc) Kevin Moloney/Fortune Brainstorm Tech via Flickr.