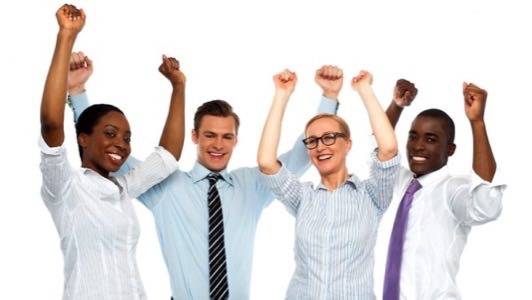 When the Great Place to Work Institute released its 2012 World's Best Multinational Workplaces list this month, ranking the world's 25 best employers – tech companies ruled. High-tech companies grabbed 9 of the 25 slots including 4 of the top 5.
It's a nice feather in the caps of Google, SAS, NetApp, Microsoft and the other winners, but beyond bragging rights, is there a point to this or any similar lists? Don't these awards always go to rich companies that can afford to pay and coddle their workers. Isn't that why fast-growing tech companies always seem to dominate them?
To find out, I asked a Director of Human Resources for a federal agency – who asked that ReadWrite not publish his name. He told me I was looking at the lists all wrong.
"I think they're great!" he said. Just not for employees. I was looking at the wrong consumers.
Impractical For Job Seekers
"They aren't very practical job-hunting tools," he explained, "unless you're young and mobile, and willing to go where the work takes you. But for employers – particularly 'boring' employers like us – they can put numbers on qualities we usually can't quantify, and that helps us compete."
His reasoning makes sense. Hip, well-funded companies offer catering, gyms, cocktail hours and a ton of perks that look great on a website. More traditional companies, particularly those (like the government) with budget constraints have to carve out less-sexy intangibles. "We have teams that have been working together for 30 years, and we really do operate as a family. We have solid benefits, a great retirement plan, and if something goes wrong and we have to lay off employees, we do everything in our power to find them work without disrupting their lives or incomes. But that's a horrible pitch, because it's fuzzy and it's tough to prove, without talking to our employees."
The Feds Do It Right!
It turns out the best, most complete report is the Federal Employee Viewpoint Survey, which provides unparalleled transparency and detail. The Federal Employee Viewpoint Survey was a great start, he says, because it provided actionable data he and other managers could use to make things better, and it gave his agency "a bit of an edge with recruiting transfers" from other agencies.
But the Great Places surveys' focus on employee trust was most exciting to him. "It's a measure of employee contentment, and I honestly think we can go toe-to-toe with the private sector on this. We may not be able to match salaries dollar-for-dollar, but if our employees are happier, applicants might take a closer look at why. And then we have a discussion."
Why Do Tech Companies Dominate?
So, why do so many tech companies dominate the list? Was it simply because they have the money to spend, or because their brand recognition makes them desirable?
He didn't think so. "Part of it might be their lack of legacy, sure. But mostly, I think it's because they're used to competing for the best, and they know what that takes. The good ones, like Google, know it takes an actual culture of support, and they've built that, as much as that makes my life hard when I have to recruit tech people in California. They're just ahead of the curve, and most of us have to catch up."
So there you have it, the tech companies that make the top of these lists really are likely to be good places to work – no matter what your salary.
Dos And Don'ts
Finally, if you really must use the Best Places To Work lists as job hunting tools, be sure to follow these Dos and Don'ts:
Don't use Best Places To Work lists as a primary job-hunting tool. Don't worry if your future employer isn't on a list – it might still be the perfect spot for you. Do use these lists to find new leads. Do consider high-ranked employers that you might have otherwise dismissed.
Image courtesy of Shutterstock.