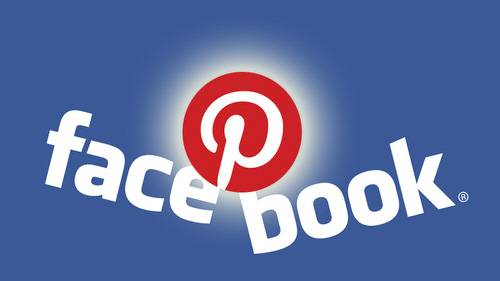 Watch out, Facebook. A new survey says you may not be the cock of the social media walk for much longer. According to the latest numbers from social login provider Gigya, Facebook's social lead is falling—and Google and Pinterest may not be far behind.
What Gigya tracks is social login, the practice of websites that enables users to sign in through a social network instead of creating a site-specific username and password. Their study is particularly significant because of its scale—since Gigya's clients include more than 700 leading brands including Microsoft, Pepsi and Forbes, this is closer than we usually get to an Internet-sized analysis.
However, it's important to note that a measurement of social logins is entirely different than a measurement of site traffic coming to or from social networks. This study simply shows which social networks people prefer to use when logging in to third party sites, and it's important because it reveals users' preferred networks.
According to its latest numbers, Facebook continues to dominate social logins at 54%—but Google+ is following at 24%, a percentage Gigya says is growing every year. In 2011, Google's logins were at just 12%.
Google is making a strong effort to keep shifting this balance of power. In May, Google made a big overhaul of its Google+ social platform in order to make sharing simpler and cater to its Android user base. Google+ may not be the perfect system, but nobody can argue with the ease of using your primary email as a social login.
The real winner of the survey is Pinterest, which has actually surpassed Facebook, at least when it comes to e-commerce sharing. Basically, if something is being shared from a retail site, there's a higher chance that content will end up on Pinterest instead of Facebook, with Pinterest grabbing 41% of the ecommerce traffic to Facebook's 37%.
There's no reason to believe that next year's survey will show similar growth for Google and Pinterest. The takeaway here is that users are using what's simplest for them. Signing in with your email that is probably already your Google account beats signing in with Facebook, especially as Facebook usage declines among youths and teens. And if you're going to share your shopping list, why not do it on a social network designed specifically for that purpose?
Check out the rest of the findings below (click the graphic for a larger version):