This post appears courtesy of the Ferenstein Wire, a syndicated news service. Publishing partners may edit posts. For inquiries, please email author and publisher Gregory Ferenstein.
The male-dominated video-game world is inching closer towards a more balanced gender representation. Even though women gamers have slightly outnumbered men since 2014, according to the Internet Advertising Bureau, those creating the games didn't seem to reflect the changing demographics of players.
But, there are signs of optimism: the Los Angeles Times reports that at the University of Souther California's top-ranked video-game design program, women outnumber men for the first time. In 2011, the game design program admitted 15 men and 5 women, yet reversed that trend with 12 women and 7 men in 2015.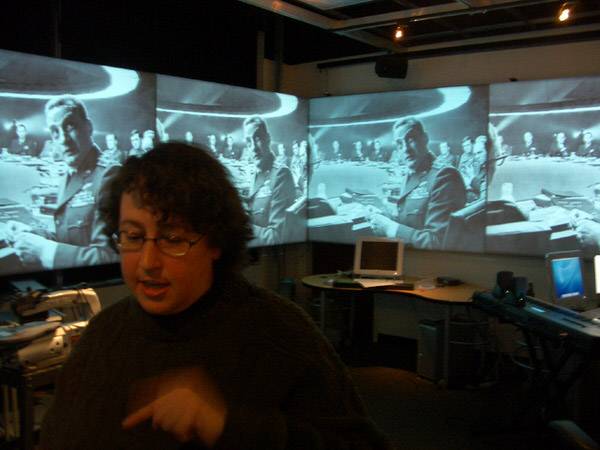 The Times and other observers suggest this trend reflects the changing nature of video game players and those entering science, technology, engineering, and math fields generally.
"A lot of that is being fueled by the demographic change in game players, which in the US is about 50/50 male and female," said Kate Edwards, executive director of the International Game Developers Association. "We're seeing a greater enthusiasm in women and people who have not traditionally been a part of this industry in saying that this is what I love and this is what I want to do."
It's not just the video-game world. In 2014, women outnumbered men at Berkeley's famous intro to Computer Science course.
A Hand At The Wheel
But that analysis ignores the personal influence of Tracy Fullerton, the director of the USC Game Innovation Lab, herself a video-game designer as well as an influential academic.
In 2015, Fullerton told LA Weekly that her department had succeeded through "a lot of one-on-one work" with students. Fullerton wasn't discussing a specific gender-based approach at the time, but that kind of mentorship has been shown to be effective in bringing underrepresented groups into academic programs. LA Weekly said Fullerton would deserve credit if the video-game industry becomes gender-balanced—
And USC makes sure to highlight Fullerton and the program's overall diversity.
Colin Kelly, undergraduate advisor and event coordinator for USC's interactive division in the school of Cinematic Arts, says that the school has placed a particular emphasis on diversity in its gaming program.
"We want to make sure our games and our designers of games reflect the changing model in the industry. Now, almost everyone is a gamer," he says. Program staff emphasizes the diversity of its program in marketing material and communication, which potentially has a more welcoming effect on woman considering the program.
Indeed, a recent randomized trial among college faculty found that simply making gender outreach more salient had noticeably positive effects on increasing offers to female faculty members (among other strategies).
So you can give some credit to a broad shift in the culture—and some to the day-to-day hard work of Fullerton and her colleagues.
Read the full LA Times piece here.
Photo by Justin Hall for USC
For more stories like this, subscribe to the Ferenstein Wire newsletter here.