Intranets are becoming a higher priority for organizations. Intranet teams are growing in size, and the best of them are embracing new trends such as mobile accessibility and social networking.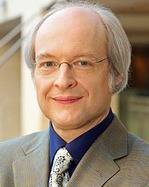 These are some of the findings from Jakob Nielsen's annual report on the top intranets for 2010. Companies that made the list this year include General Electric, Trend Micro Devices and Walmart.
Nielsen is recognized as one of the world's foremost usability experts. His findings appear solid, though it is apparent that Intranet development is just on the verge of becoming a central communication environment for enterprise collaboration.
This year, Nielsen says, top companies on the list had a median size of about 6,300 employees, which continues a year-to-year trend toward smaller businesses. He attributes it to the increase in availability of small-company-friendly intranet technology.
In addition, intranet teams are growing, up to 14 people, 27% higher than the average team size in 2006. This is not a big surprise. The need to develop the best possible internal communications environments now cuts across multiple platforms, ranging from the web to mobile devices. More resources are required to keep these platforms synced and accessible to the employees in the organization.
Mobile Intranet Sites
The best intranets had a separate mobile site for their employees. Of the companies polled, only 30% actually had a dedicated mobile site. Expect this to change in the year ahead. People are still getting to know how to use smart phones. It's still rare for companies to launch application environments for users, but at least one company did: an iPhone web app. Soon, though, users will expect to have access "anytime, anywhere," to their organization's network.
Social Features
The social Web is finding its way into intranets. Nielsen cites two trends:
social features for employees as individuals
workgroup support and other features that encourage work-related connections
He cites Walmart for its discussion and profile pages and Trend Micro's TrendSpace, which includes the capability for employees to create their own content. Trend Micro goes as far as offering an elaborate system of reward points that accrue to employees when they contribute to the intranet's community features.
It's noteworthy that social features are still just emerging in intranet environments, especially with the advent of enterprise collaboration services. Companies still have the chance to be recognized as innovators in this space, especially if they implement real-time update capabilities and mashup environments.
Intranet Design is Maturing
Overall, Nielsen comes to the conclusion that intranet design is maturing. In many respects, the Intranet has come of age.
In the year ahead, intranets will change even more. Mobile usability and social networking features will continue to evolve, especially as teams begin to experiment with the wide variety of enterprise collaboration services now available.