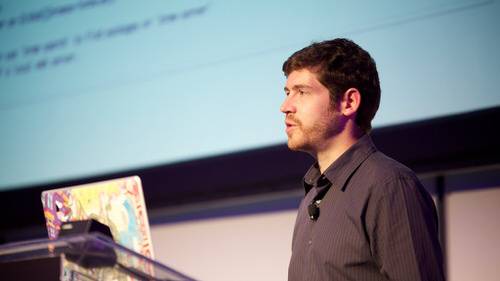 GitHub cofounder Tom Preston-Werner has resigned from the popular storehouse of open-source code after an internal investigation found he had made "errors of judgment" in an ongoing dispute that resulted in the departure of an influential woman developer.
The investigation, announced by GitHub cofounder and CEO Chris Wanstrath in a blog post, appeared to clear Preston-Werner and his wife, Theresa. It concluded that they and the company had not discriminated against Julie Ann Horvath, the influential developer who had previously spoken publicly about GitHub's efforts to improve working conditions for women at the company, because she was a woman.
See also: Influential Developer Julie Ann Horvath Quits GitHub, Charging 'Harassment'
After working at GitHub for two years, Horvath left the company in March, alleging that a cofounder and his wife—whom she did not name at the time—had harassed her. GitHub took Horvath's concerns seriously, put Preston-Werner on leave, and launched a full investigation.
Wanstrath wrote that there was no evidence of "sexual or gender-based harassment or retaliation" against Horvath. In her account of events, Horvath claimed that Preston-Werner told his wife to befriend Horvath as a fellow woman. GitHub did not dispute or confirm particulars of Horvath's account.
"While there may have been no legal wrongdoing, the investigator did find evidence of mistakes and errors of judgment," Wanstrath wrote. "In light of these findings, Tom has submitted his resignation, which the company has accepted."
In a personal blog post, Preston-Werner said he will be moving on to found an immersive computing company.
A Blow To GitHub
No matter the circumstances, Preston-Werner's departure is a huge blow to GitHub as a company, and its users, who benefitted hugely from his technical contributions and evangelism for the notion of a community built around publicly sharing open-source code.
GitHub's problems are far from over. Here are the next challenges the company ought to tackle:
Finding A New Public Face
Wanstrath took over as CEO from Preston-Werner in January 2014. At the time, Preston-Werner said he would focus on product development and public speaking. Wanstrath is less established as a face of GitHub, and it's not clear he enjoys delivering speeches as much as his cofounder did.
Ironically, Horvath was also a major public advocate of GitHub before she left. Passion Projects, the women in technology lecture series she started at GitHub, helped the company hire a lot of new women—some, according to Preston-Werner, directly because of the series.
See also: How GitHub Hired More Women—In Part, By Encouraging Them To Talk
After this event, GitHub is now lacking two of its biggest public voices. It's time for the company to find a replacement, and fast.
Making Sure Jekyll Won't Hide
Preston-Werner was a coding CEO. His technical contributions to GitHub were significant, including Jekyll, a website builder which powers GitHub Pages, a site-hosting feature used by many of the open-source projects which also store their code on GitHub.
See also: How To Use GitHub Pages To Make Web Sites While Learning Code
Preston-Werner was by no means the only contributor to Jekyll, and it seems clear that GitHub will continue to support it. But the Heartbleed debacle has taught open-source advocates that it's unwise to leave a project in the hands of the masses. If Preston-Werner is too busy with his new venture to continue contributing to GitHub-specific projects like Jekyll (and we suspect he will be), GitHub ought to find new project leads.
Cleaning Up Its Reputation
GitHub said that the company found "no evidence" of any "gender-based discrimination." But that doesn't give the company and Preston-Werner a total pass. Horvath suggests that the company may have engaged in other kinds of misconduct that don't fit into the category about which GitHub cleared itself:
It's possible some will view the way GitHub resolved the matter as "sweeping it under the rug." Those lingering doubts could hurt the company's reputation with minorities and women.
Wanstrath had the right idea when he stopped asserting the company operated as a "meritocracy" by ditching a culturally divisive rug in his first act as CEO. The company can continue to do the right thing through community outreach, notably through trainers like Matthew McCullough, who teach GitHub to diverse communities in countries all over the world.
Through the nature of its platform—a coding tool that can be used by anyone, even people who don't code—GitHub has already sparked a social movement. That's why GitHub is in such a difficult position: While it may have protected the company through this investigation, it's not clear it did the best thing for the community. For the good of both, GitHub will have to keep proving that it can spread access to the benefits of coding culture, and create a good workplace for the employees charged with its mission.
Photo by Flickr user jeffkward, CC 2.0